Coffee Break Q&A:
Mauve's Head of Marketing Kerry Katsapaos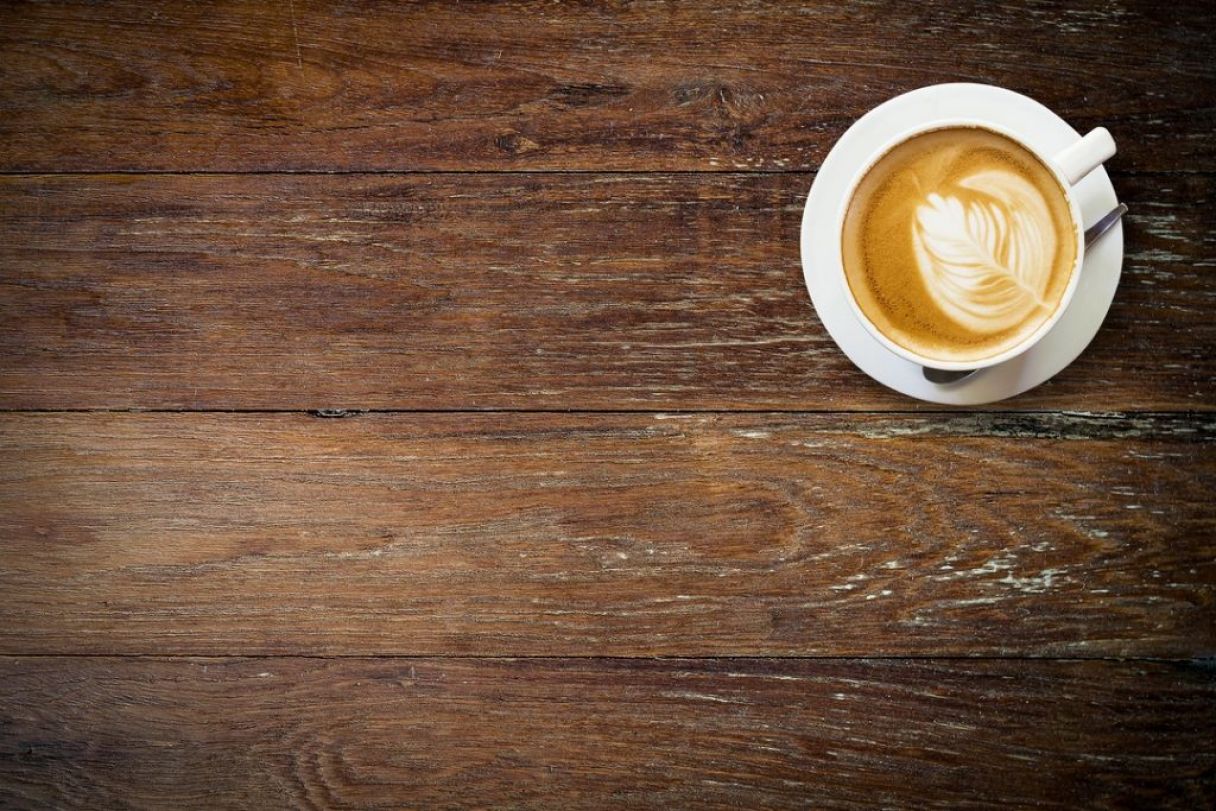 We are always looking for new ways to shout about our amazing staff here at Mauve; they are the backbone of the open, warm support our clients have come to expect from the company. Our brand-new article series celebrates the individual thoughts, aspirations and goals of our colleagues in their personal and professional lives, giving you the opportunity to get to know the people behind our services.
Mauve is extremely lucky to have hard-working, dedicated and loyal employees, some of whom have been with us for more than twenty years – and the inaugural staff member kicking off this series is no exception.
Kerry Katsapaos was the very first member of staff of Mauve – today, she is Head of Marketing managing an international team from our Paphos office. In the 21 years since Kerry started, her varied role has led her from website development to logistical organisation of our global exhibitions to creative design of digital and print resources, and everything in between. Kerry creatively interprets Mauve's goals into an achievable marketing strategy across the Group, utilising her great flair for visual aesthetics to produce all of Mauve's marketing materials.
We shared a quick coffee break with Kerry to find out what makes her tick in a personal and professional capacity– her aspirations for the company and her role within it, and what makes her get out of bed in the morning. We hope you enjoy learning Kerry's insights as much as we did!
What 3 words would you use to describe your role?
Diverse, challenging – but above all, fun!
What is on your wish list for your next 5 years at Mauve?
I would like to see Mauve strengthen as an internationally-recognised global brand synonymous with outstanding service and value, whilst remaining true to its family roots and core values.
What are your biggest professional challenges?
No two days here are the same, and we are always busy, so it can be a challenge to manage simultaneous projects and tasks. I find to-do lists vital to make sure everything gets done in a timely way.
In a role like mine, it's important to maintain fresh creativity; keeping a constant eye on the industry and absorbing as much visual and written content as I can from any sources helps to keep me inspired.
My final challenge is one I'm sure many can relate to – sourcing external suppliers and working on largescale industry events can make you a target for pushy sales people which can be a pain. I have become quite adept at politely fighting them off ?.
What do you like most about your job?
The diversity; as I said, no two days are ever the same and I am never bored. I relish the opportunity for new experiences, like getting caught in a huge storm in New Orleans or listening to Hillary Rodham Clinton deliver a keynote speech at an industry event! The people I work with also really make my job enjoyable.
What's the coolest thing you're working on right now?
Developing a new exhibition stand for our upcoming Las Vegas event! Design and visuals are my forte and I love coming up with new concepts, keeping in mind future trends in our industry and how our business might evolve.
What is your biggest achievement to date – personal or professional?
Being (I hope) a good Mum!
If you could pick up a new skill in an instant what would it be?
I'd love to master a new language; I can speak quite a bit of Greek but I'd love to be fluent in something other than English.
What is your motto or personal mantra?
Live life to the full, be true to yourself and have no regrets! Whatever life throws at you – embrace it, learn from it and grow from it.
If you could recruit any notable person to your team, living or dead, who would they be and why would you want to work alongside them? They can be famous or from your personal/professional life.
I would have to hire Anita Roddick – The Body Shop is a brand that I grew up with and the woman behind the brand was an inspiration. Ahead of her time, she grew a global brand from nothing, whilst never straying from what she believed in. In doing so, she proved that a company can gain loyal customers and succeed by simply providing product information rather than employing high-powered advertising and high-pressure selling. This ethos is something that I believe is echoed throughout Mauve and something I personally advocate. Despite being a seasoned marketeer, I have always had an element of scepticism towards certain types of advertising so being able to work alongside Anita and learn from her journey would be a great honour.
What do you think the future of work/the global mobility industry will be?
I believe the global workforce will become even more mobile than it already is, potentially seeing practices such as EOR becoming the norm rather than the exception.
Over the coming years, I envisage businesses needing to adapt to the demands of their global workforce, creating flexible and attractive overseas assignments; giving focus to families, not just the worker, and creating good support networks in overseas locations. Data solutions like blockchain will be utilised to ensure workers are placed in the appropriate global role. Despite a move towards automation, I believe global workforce mobility will be approached from a much more human perspective.
A huge thank you to Head of Marketing Kerry Katsapaos for sharing her time and insights – a fantastic start to our new Coffee Break Q&A article series. We look forward to meeting more Mauve staff members and showing our readers why they really are the best in the business.
If you want to join in the conversation, let us know your thoughts via the social channels – and make sure to share this Q&A to your followers. Thanks for reading!