Which countries are granting public holidays in memory of Her Majesty Queen Elizabeth II?
The five countries that have announced a public holiday to mark the passing of the British sovereign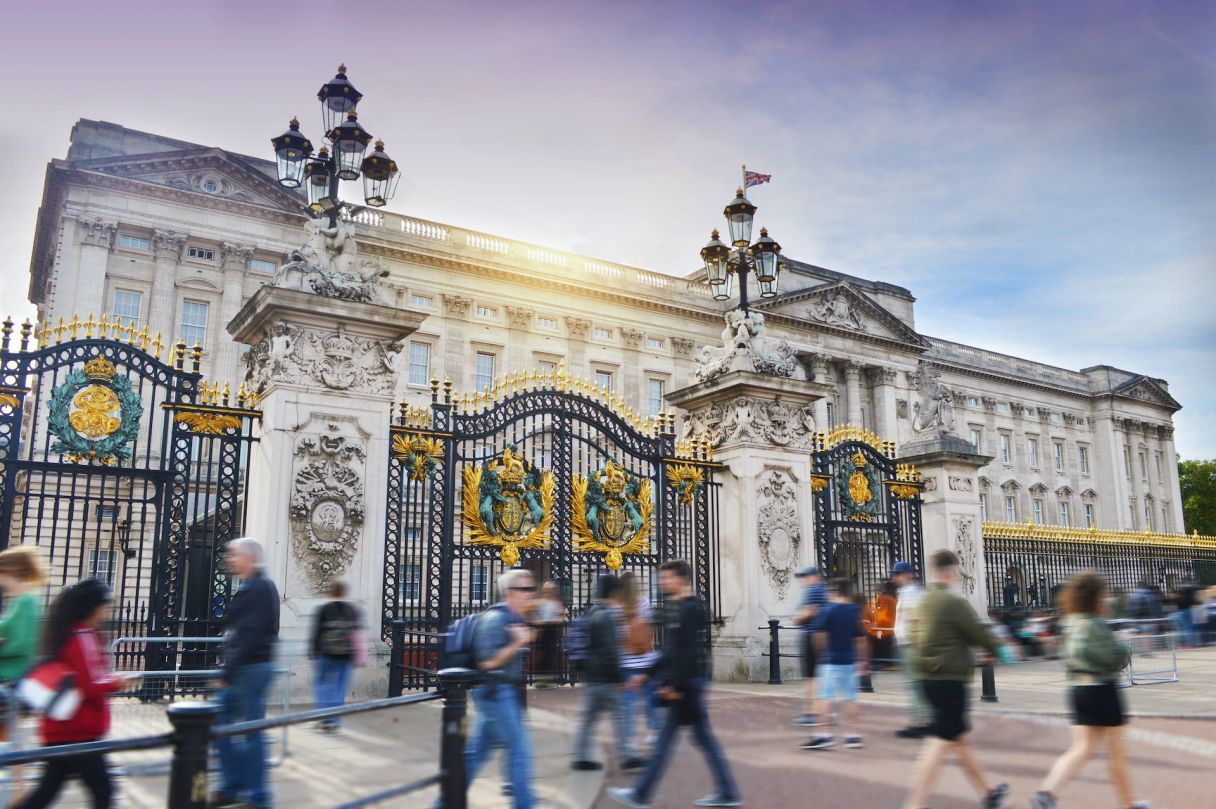 The passing of Her Majesty Queen Elizabeth II following a 70-year reign has sparked a global outpouring of grief and well-wishes.
And it's not only the United Kingdom who will be marking the Queen's passing with national events. The Queen was head of the Commonwealth and head of state in a number of countries – although many plan to hold a referendum on whether to continue this in the coming years. Some of these countries are honouring her memory with public holidays.
With the Commonwealth consisting of 54 member states, which have declared a public holiday? And how should businesses navigate this one-off holiday within their leave procedures?
United Kingdom
The UK is currently in a 10-day period of mourning for their head of state Queen Elizabeth II. A bank holiday has been declared on Monday September 19th, the date of her funeral.
Many businesses have announced they will be closing – even hospitality, retail and lifestyle brands such as McDonalds and PureGym have announced closures until later in the day to give their staff time to pay respects. Some hospital appointments and other funerals have also been postponed.
There has been some speculation about whether it is compulsory to give time off to employees to mark the funeral bank holiday. The official UK government guidance regarding time off states:
"This bank holiday will operate in the same way as other bank holidays, and there is no statutory entitlement to time off. Employers may include bank holidays as part of a worker's leave entitlement."
Therefore, whether or not a worker should be granted a day off work for the public holiday is ultimately discretionary, and decisions should be governed by the content in the worker's employment contract.
If the employment contract states that the worker is entitled to a specific number of public holidays a year, a business may decide not to grant a day off or to incorporate any days off into their annual leave entitlement.
If the contract doesn't state the number of public holidays and includes a link to the HMRC public holiday list, the worker could claim entitlement to it as the holiday is now listed for 2022.
What are businesses doing locally?
As suggested guidance based on information from our UK team, many employers are granting a day off work unless the worker's role is essential for the running of public services.
It's important to correctly record whatever you decide – and if you use an Employer of Record or payroll provider, you should share your decision with them to ensure attendance logs are correct.
Australia
A National Memorial Day public holiday has been declared in Australia on Thursday September 22nd, to mark Head of the Commonwealth Queen Elizabeth II's passing.
Employment contracts usually defer to National Employment Standards (NES) on the subject of paid holidays. The NES state that employees are entitled to 4 weeks leave, and they are entitled to not work on a public holiday and receive pay for it. Employees are entitled to a day's leave during the National Memorial Day if they would be normally expected to work on that day.
In certain circumstances, you may be able to ask an employee to work a public holiday, but only if the request is reasonable and the employee has the right to decline.
If you have asked your employee to work the public holiday and they have accepted, this needs to be correctly logged. This is because the employee may be due extra entitlements, such as extra pay or annual leave days, if they fall under certain Awards, enterprise agreements and other agreements.
Public holidays can differ from state to state, so you can find out more information about holidays in a specific state here.
Canada
Canada's Prime Minister Justin Trudeau has declared Monday 19th September, the Queen's funeral, will be a public holiday for federal employees.
However, different provinces have declared different rulings around the event, and this has been described as a "patchwork of confusion" by some outlets.
Quebec and Ontario have ruled out a public holiday, with Ontario agreeing only to grant a "moment of silence" to workers.
Prince Edward Island has granted a full statutory holiday with businesses ordered to close or pay increased rates to their employees.
New Zealand
New Zealand will hold a state memorial service in honour of the Queen on Monday September 26th. This same day will be a one-off public holiday, Prime Minister Jacinda Ardern has announced.
Similarly to Australia, employees in New Zealand get a paid day off on a public holiday if it's a day they would otherwise have been working.
There are certain rules around public holiday pay if the employee is on another type of leave, such as annual, sick or bereavement, so these should be checked when recording the holiday.
British Overseas Territories
Local media has reported that Monday 19th September in the Cayman Islands and Bermuda will be a public holiday.
In Bermuda, employees should receive a day's leave with pay on public holidays. Should an employee be required to work, overtime should generally be paid or a day off granted in lieu.
In the Cayman Islands, schools will close and the government has advised it may be appropriate to cancel some events as a mark of respect. Like Bermuda, public holidays are paid. Overtime increases to double the hourly rate of pay for any work performed on public holidays.
If you want clarity on whether your employee is entitled to a public holiday for the Queen's passing, Mauve Group's HR consultancy services can help. Contact us today to find out how Mauve Group supports our clients to manage global leave and attendance procedures.