Fundraising Update:
Cyprus Marathon 2018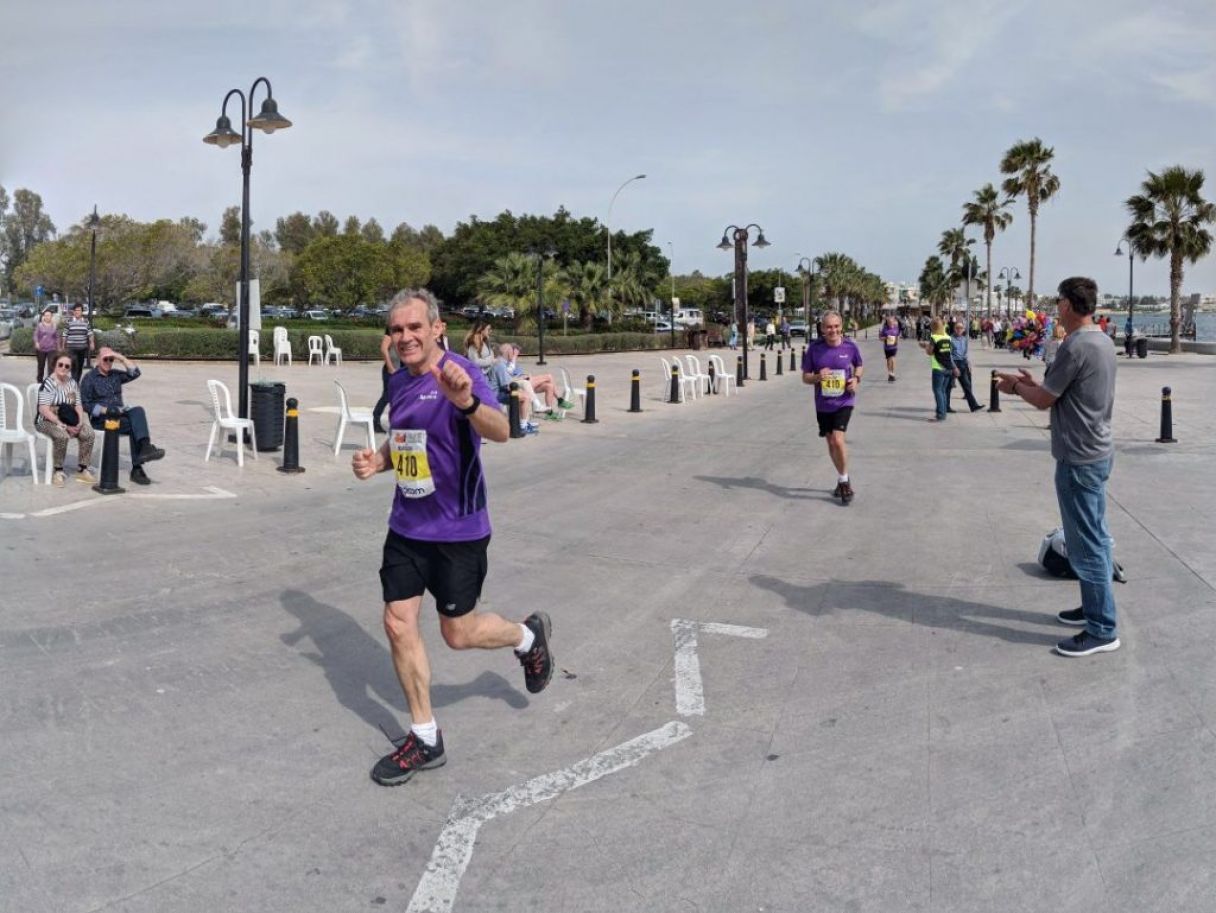 We've had a well-deserved couple of weeks to recover from our first team entry into the Logicom Cyprus Marathon 2018, so we thought we'd update you all with our experiences of the day and our fundraising progress.
On Sunday 4th March, our 12-strong team of intrepid runners set off to complete their challenge over a series of distances, some for the very first time, others seasoned road-racers. The picturesque marathon course took the team from the historic landmark Aphrodite's Rock along a coastal route beside the Mediterranean Sea. The marathon finished against the backdrop of Paphos' medieval fort in the midst of beautiful Paphos harbour. Cheers, water and a cold beer met our fantastic finishers who celebrated their fantastic achievements that afternoon in the late spring sunshine.
We're incredibly proud of the teamwork displayed by our Mauve runners – they showed great dedication and spirits throughout their training and the actual challenge, and we hope the experience has inspired a new interest in running for the first-timers!
Our fundraising page will close on March 30th and we're so close to our target of £1000. We'd like to take this opportunity to ask our colleagues, clients and friends to dig deep and help us meet our fundraising goals for two incredible charities; Paws Dog Shelter and Paphos Cancer Patient Support Group (PASYKAF). Any amount you can spare is so gratefully received and will be put to important use by these two fantastic charities.
To donate, please click here and follow the instructions:
https://www.justgiving.com/crowdfunding/mauvemakingadifference
We hope to follow this fantastic event with other fundraising challenges for important causes in the future; watch this space for more info and please do get in touch with any suggestions!