Immigration Digest: September Edition
Mauve Breaks Down the Latest Global Immigration News from September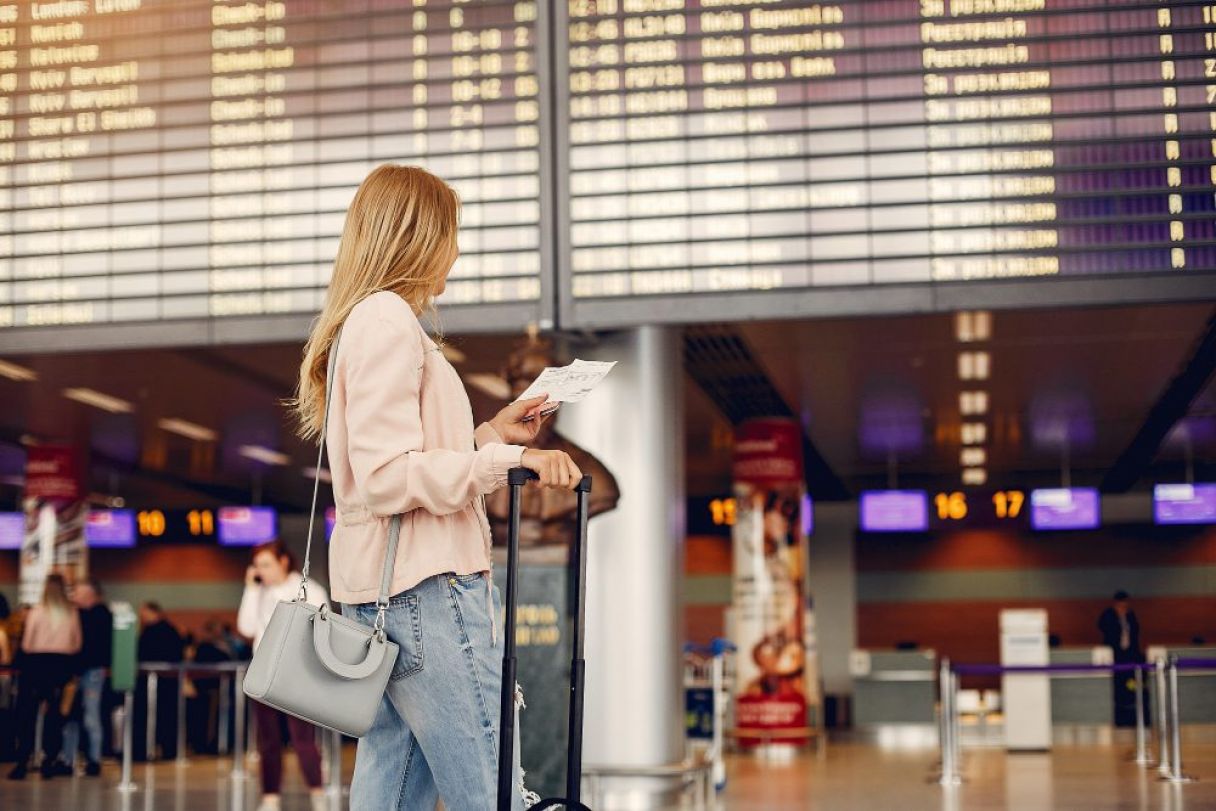 As visa applications soar and a post-Covid normality settles for many across the globe, Mauve Group presents its monthly immigration digest for employers – breaking down all the latest news around international travel, visas, Covid restrictions, and more.
United Kingdom – Global Talent Visa Applications Surge
Tech Nation, the official endorsing body for high-level UK immigration in the technology sector, has announced that the number of applications for a UK Global Talent Visa has reached 4000 after its popularity surged between July 2020 and August 2021.
The UK Global Talent Visa was launched in February 2020 and was designed to simplify travel for highly skilled, international talent to the UK.
According to Tech Nation, 35% of the total applications were made in the past 12 months. CEO, Gerard Grech, suggests the rise in popularity is down to the UK's development as a global powerhouse for tech: "The Global Talent Visa is just one of the many reasons the UK is such an attractive hub for ambitious and inspiring tech entrepreneurs, and we will help ensure the UK remains one of the best destinations to start and scale a tech business in the months and years to come."
Want to learn more about the UK Global Talent Visa? Click here for more information.
Kazakhstan – Deadline for Quota Applications
Employers in Kazakhstan must file all quota applications for intended work permit holders by 30th September 2021. The quota applications must detail the total amount of work permit holders the company currently employs, as well as the number of work permit holders they intend on hiring in 2022.
All employers should file their quota applications with the relevant employment agency in any region of Kazakhstan where their company is operating.
If an employer fails to file their quota applications by the deadline of 30th September 2021, they risk losing eligibility to hire foreign nationals in 2022.
For more information on the terms and conditions of quota applications, click here.
Ireland – Final Extensions to Immigration Permissions
The Ministry for Justice and Ministry for State and Law Reform have announced a final extension for immigration and international protection permissions. The new deadline to renew or file for a new Irish Residence Permit is 15th January 2022 via the Immigration Service in Dublin and the Garda National Immigration Bureau (GNIB).
Europe – Adjustments to European ID Cards for Travel to the UK
From 1st October 2021, Europeans are no longer permitted to use an EU, EEA or Swiss national ID card to enter the UK. Instead, individuals must show a valid passport at the UK border, which must be valid for the entire duration of their stay in the UK.
Exceptions apply to:
EU Settlement Scheme applicants who are awaiting a decision

Individuals who have settled or pre-settled status under the EU Settlement Scheme

Individuals who obtain an EU Settlement Scheme family permit

Frontier work permit holders

S2 Healthcare Visitors

Swiss nationals with a Service Provider from a Switzerland visa
If one of the above exceptions applies to you, you may continue to use a valid national ID card when travelling to the UK until the earliest date of 31st December 2025.
China – Shanghai Foreign Affairs Office Now Open for Applications
The Shanghai Foreign Affairs Office is now accepting invitation letter applications for individuals applying for visas.
The government of China requires individuals to obtain an Invitation Letter prior to renewing a past visa or applying for a new visa. Invitation Letters should be obtained by employers and sent to employees before they apply for a visa at the Chinese Visa Centre.
The Shanghai Foreign Affairs Office will now accept a limited number of invitation letter applications for dependents. Due to the quota limit, applicants should expect processing delays.
United Arab Emirates – Abu Dhabi Cancels Covid Testing for Travel Within the UAE
The Abu Dhabi Emergency, Crisis and Disasters Committee has cancelled the requirement for travellers from other areas of the United Arab Emirates to show a negative Covid-19 test.
The announcement comes after Covid-19 infection rates drop to 0.2% of total tests across the UAE capital. The new rules are set to relieve the many nationals who commute between Abu Dhabi and Dubai for work.
The committee further states It will continue to monitor the current events and urges all citizens, residents, and visitors to adhere to the precautionary measures.
The covid testing requirements will end on 26th September 2021.
Want to stay up to date with the immigration news? Follow us on Twitter and LinkedIn for all the latest updates. Or, for expert advice on immigration solutions bespoke to your business, contact us here.