Mauve CEO Ann Ellis shares insights at Cardiff thought leadership event
Ann shared her journey from start-up to international success.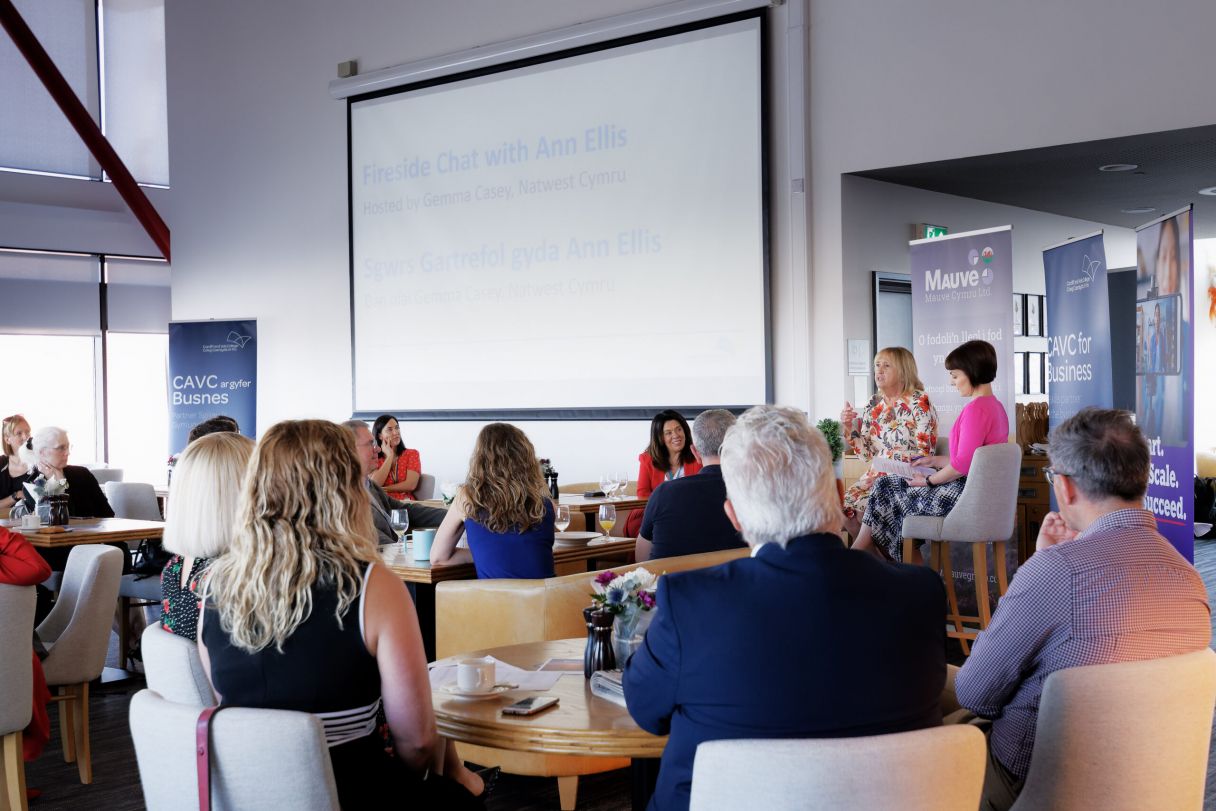 Last month, Mauve Group co-founder and CEO Ann Ellis spoke at a thought leadership breakfast in Cardiff, captivating attendees as she shared her journey from broom cupboard start-up to an international organisation.
The event, titled Ann Ellis: Start-up to World Success was hosted in partnership between Cardiff, the Vale College, and NatWest, and celebrated Ann's transformational path. The event also introduced her latest venture, Mauve Cymru, launched to empower Welsh businesses on the global stage. The collaboration between Cardiff, the Vale College, and NatWest highlighted these organisations' dedication to fostering entrepreneurship and supporting SMEs and women in business.
The event provided a platform to explore Ann's remarkable trajectory from her origins in a Welsh farming family and headteacher roles to her position as the leader of a multinational company.
Key takeaways and insights from Ann included how to retain a strong company culture whilst building a global workforce, and the process of navigating international business expansion. Audience contributions drove insightful conversations around supporting growing Welsh businesses and the internationalisation of SMEs.
Recently, Ann has turned her attention back to her roots with Mauve Cymru, which aims to empower Welsh businesses on the international stage. Mauve Cymru's goal is to foster inbound and outbound growth in Wales and for Welsh organisations.
If you want to find out more information about how Mauve Cymru could support your business with global expansion, please get in touch today.