Mauve Group Attends Worldwide ERC's Global Workforce Symposium, 5-7 Oct 2016
A look back at Mauve's attendance of the WERC Global Workforce Symposium last week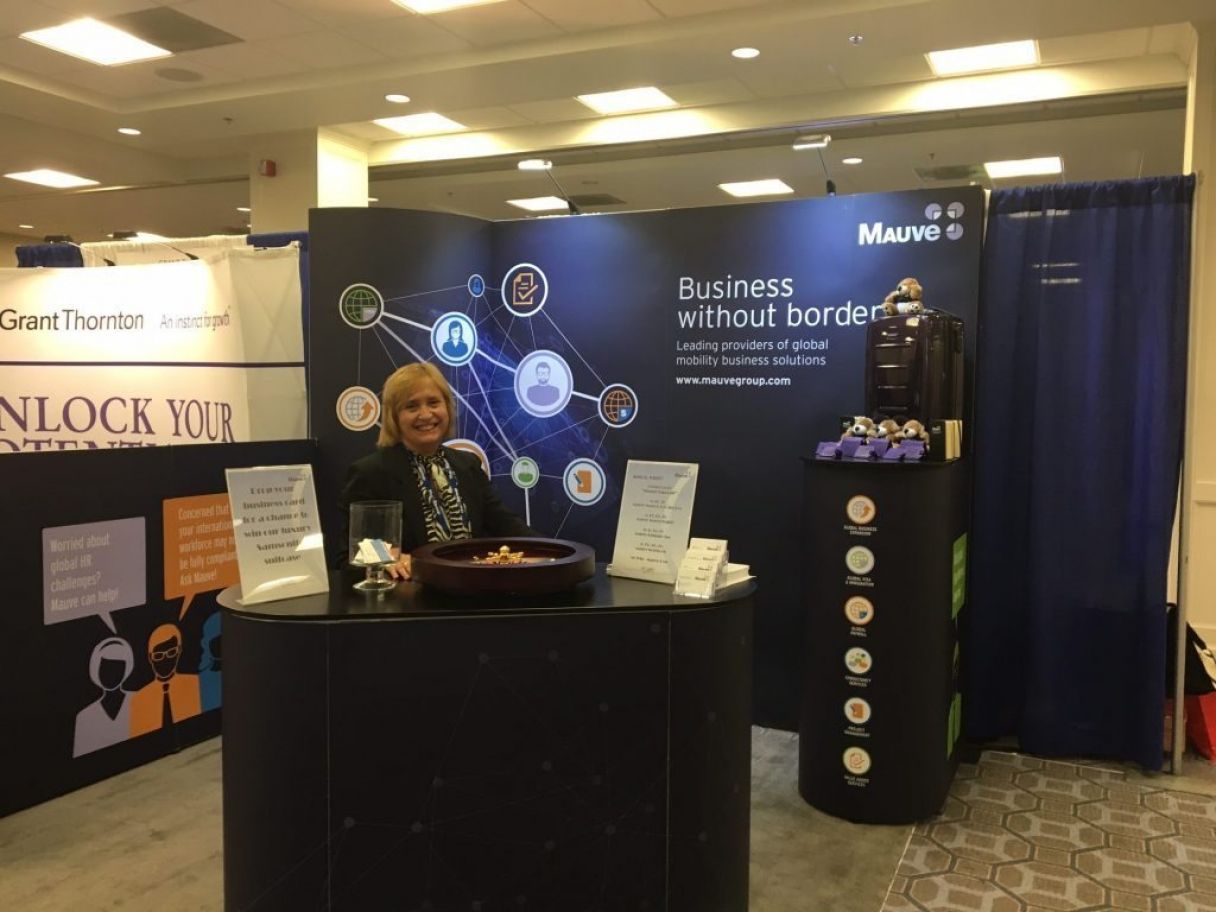 Last week, a team from the Mauve Group attended the Worldwide ERC Global Workforce Symposium conference and exhibition in Washington D.C. This was the latest in a packed international programme of events and conferences in 2016 promoting Mauve's extensive range of solutions and services.
Mauve Group's stand at the conference exhibition hall was visited by delegates between sessions to discuss their international challenges and learn more about our Global Mobility Workforce Solutions. The talk was not all business as attendees tried their hand at the Mauve roulette wheel in a bid to win a variety of prizes; the top trophy was a much sought-after Samsonite carry-on suitcase, won by Christine Holland, a Relocation Specialist at Massachusetts Institute of Technology (MIT). Congratulations and happy travels, Christine!
On the second day of the conference, the Mauve team hosted a roundtable session and presentation entitled "Going Global: Easy When You Know How!" Aimed at corporate mobility and HR professionals, attendees from a broad cross-section of industries shared their experiences and in turn learnt new mechanisms to manage their global assignments. In groups, our local experts led discussion in relation to three hypothetical global mobility scenarios, and gave their insight into the do's and don'ts of entering new countries or regions; specifically focusing on selection of personnel, contract management and the appropriate communication channels. Attendees were able to voice their own global trials and tribulations to receive suggestions from other colleagues with similar experiences. Some fascinating and pertinent discussion took place and it was a great experience for the Mauve team and session attendees alike. If you joined us at the session and would like to view the presentation slides, please let us know via the Contact Us section of the website.
The Mauve Group had a fantastic few days in D.C. and very much enjoyed its contribution to the WERC Global Workforce Symposium 2016; we look forward to attending and exhibiting at the WERC's future events.