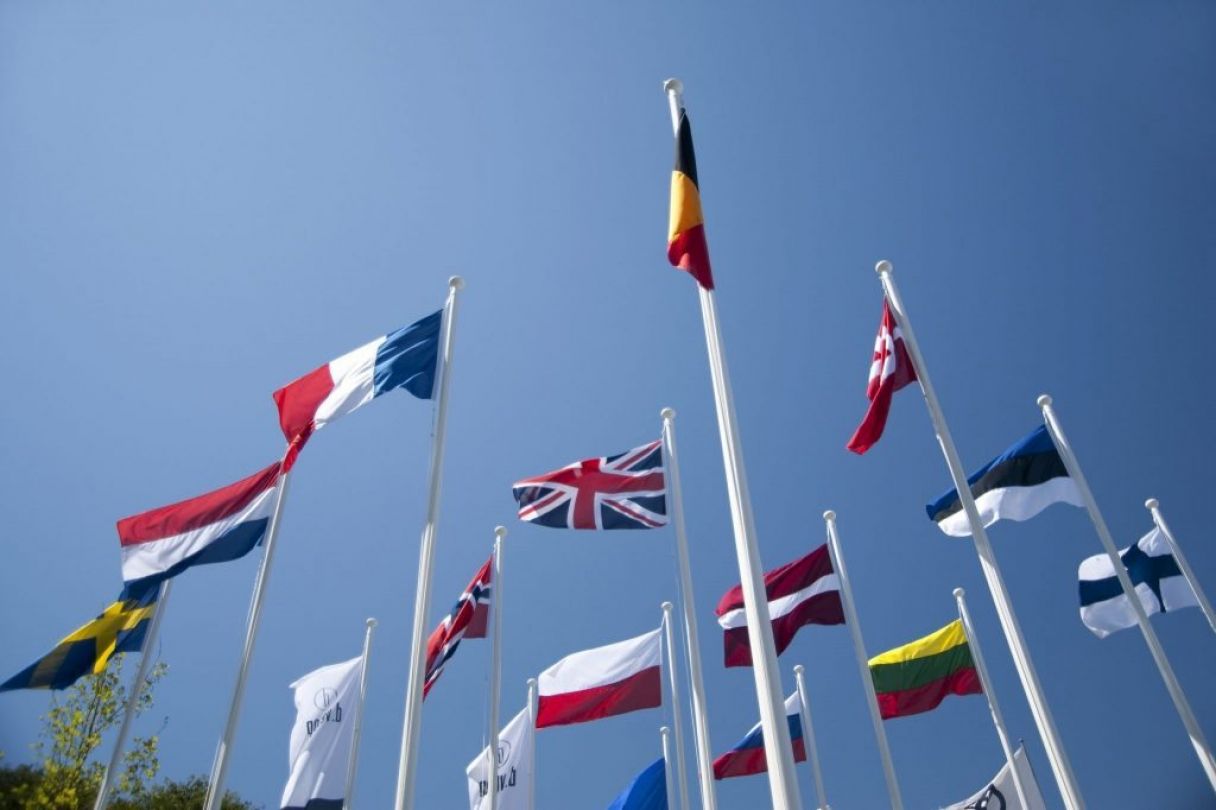 The December festivities may seem like a distant memory, but Mauve is keeping the momentum going into the new year with a host of exciting developments. Read on to find out what's new at Mauve….
NEW WEBSITE
That's right: we've got a brand new website! The project has been a labour of love for the Marketing team who wanted to produce a more user-friendly and interactive online environment for our clients and partners; we've been testing a basic version of the site for around six months with excellent feedback, and this week we roll-out the full launch of the new and improved www.mauvegroup.com. The different functionalities of the new site are designed to promote our services in the clearest possible way, and provide visitors with a library of global mobility content and resources they can access and download at the click of a button. New features of the site include an interactive world map with country-specific details on our solutions and global locations, live instant messaging contact with Mauve representatives, a Knowledge and Resource centre enabling you to access content on demand, and a wealth of free information surrounding the topic of global mobility and business expansion. The site looks set to be an exciting new addition to our overall package and we're looking forward to engaging with visitors in a new and interactive way.
NEW SOLUTIONS, SERVICES AND COUNTRY LOCATIONS
This year, we're continuing to strengthen our service offering and broad reach with the addition of strategic new locations and solutions; our Research Department work continuously to develop solutions based on demand and forecasts of likely growth markets so your chosen target location is sure to be covered. We're also developing our value-added services partnerships by bringing to the Mauve team a new Channel Partner Executive, Tamalyn Ellerington, responsible for strengthening our service level agreements and connecting with market-leading providers. We continue to move forward with our project management and global business expansion services alongside the global mobility and employment solutions we have built our reputation upon. Watch this space for announcements as we expand and strengthen Mauve's global reach.
CUSTOMER SERVICES
At the end of 2016 Mauve adapted the structure of our sales and customer services department, and we welcomed Kate Procter back to the organisation to work as a North America-based customer services representative. Over the coming weeks and months, Kate and the rest of the department will be contacting all our existing clients to introduce the new team and begin to collect constructive feedback on Mauve's services, so we can continue to grow, improve and maintain our position at the top of our field. The new website's live chat function will be manned 24 hours a day to ensure all enquiries are treated with top priority.
EVENTS
Mauve will once again have a strong presence at events taking place around the world; we are kicking off our 2017 events calendar with GRV Global's Action on Disaster Relief conference and exhibition in Panama City on 24-26 January. The event was designed to create a partnership between public and private sector leaders to improve preparations and operations leading up to and in the wake of disasters, with the ultimate goal to reduce the devastating impact of such incidents; this is Mauve's first time attending, and we will be represented by our CEO Ann Ellis and Business Development Manager for the LATAM region, Diana Diaz Martinez. The Mauve team are also excited to be exhibiting for the fifth time at the SHRM Annual Conference and Exposition in New Orleans from 18-21 June 2017. Every year, the stand attracts a huge volume of traffic and we relish the opportunity to network with professionals from every imaginable area of the HR discipline and talk them through our service offering. We are looking forward to once again making insightful, valuable connections at these events.
This is only the beginning of the jam-packed year we have planned at Mauve Group; keep on top of every new announcement by following our social media accounts, signing up to our mailing list and checking the regular updates on our website. We'd like to wish all our visitors, clients, partners and colleagues a fantastic 2017 and we look forward to working alongside you in the coming year; let's make it the best yet!