25 Years of Mauve Group
With CEO Ann Ellis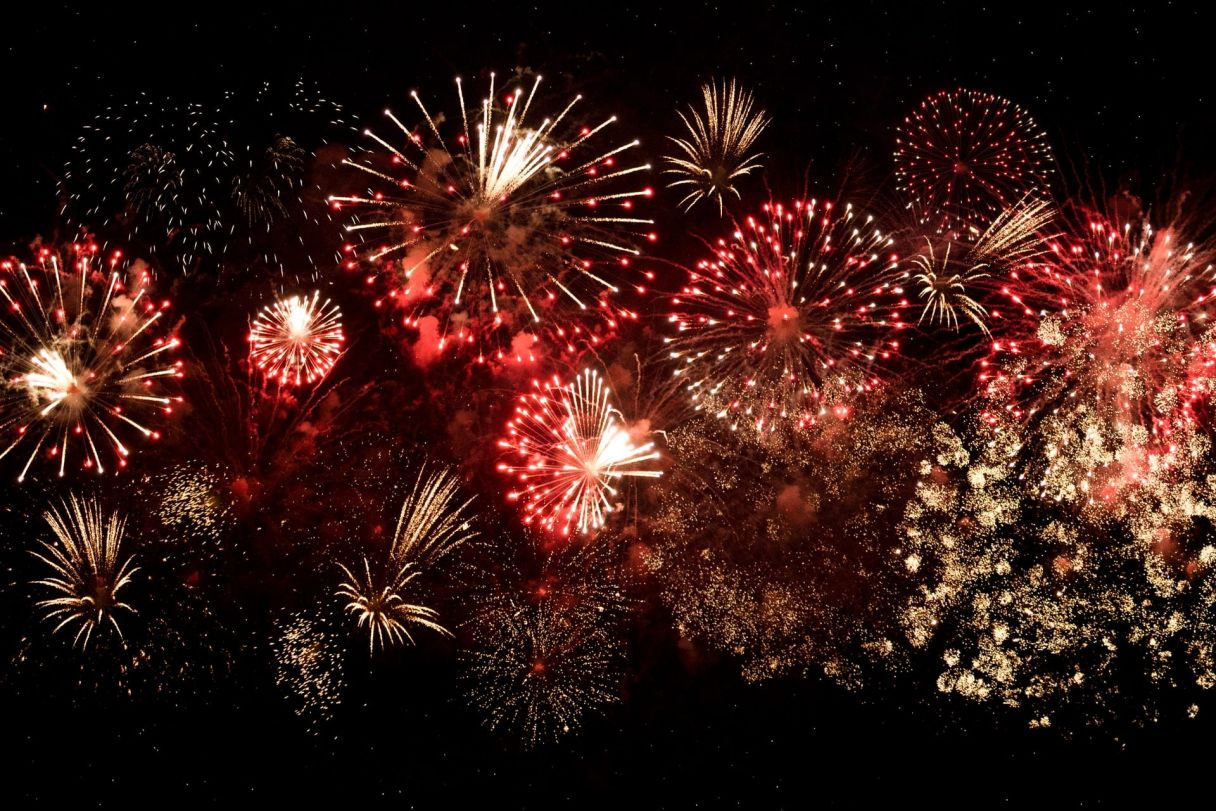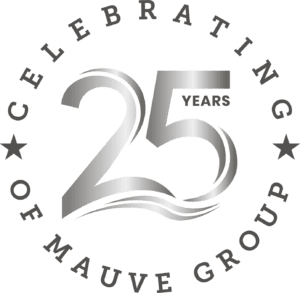 This week, Mauve Group announces celebrations to mark an amazing milestone – we are proud to say we have reached our 25th year in business, and we're launching an entire year of festivities to celebrate.
With 60% of small businesses said to fail within the first five years, this kind of longevity is a huge achievement. Over the last quarter-century, Mauve Group has bucked the trend – the company has expanded to more than 50 of its own global entities, offers services across 150 countries worldwide, and is experienced in the support of more than 70 different types of industry.
We're often asked to share how it all began, and it is hard to do so without exploring the story from CEO Ann Ellis' perspective. As a founding member, Ann has been with Mauve since the very beginning and still remains profoundly involved with the business at every level, alongside her husband and fellow founder, John Ellis.
In this week's blog, we asked Ann to share her side of the Mauve Group story.
Where it started
Ann grew up in a rural farming community in North Wales, UK, amongst close-knit and entrepreneurial people running their own agricultural businesses.
"I was inspired by the strong women from farming families who were active and hands-on in every aspect of their lives – the business, family, their local community," Ann says.

"They were incredibly hard-working, and proud to be so."
Despite her love of her hometown and its inhabitants, Ann recognised that she wanted more for her own future. She wanted to see the world and, inspired by Sofia Loren's character in the 1960 film The Millionairess, resolved to seek out an independent living.
Aged 17, Ann decided to leave her corner of North Wales behind in search of a different life.
At a crossroads
Fast-forward a few years, and the journey to The Millionairess lifestyle hadn't gone exactly as planned. Ann had settled into a conventional domestic life, with a family and steady career in teaching. Although she busied herself with extra projects outside of school and working towards her master's degree in education, Ann knew greater things lay ahead.
One day, John came home with an offer of work in Northern Italy, a country in which Ann had always dreamed of living.
"I said "When can we go?!"" Ann remembers.
They packed up the family car, and drove half-way across Europe towards their new adventure.
Taking the leap
It was in Northern Italy that the idea for Mauve Group first emerged. John was a telecommunications engineer by trade, responsible for managing projects across many different European locations. He travelled extensively for work, sometimes on fixed-term contracts lasting many months.
This was not a lone phenomenon – many of John's contractor colleagues needed support in these new locations, including obtaining visas, raising contracts, and invoicing and receiving their payments.
Recognising a niche opportunity, Ann, John and some of his colleagues began to float the idea of a company that could provide support to these contractors in this new era of globalisation.
Once they realised the value this could bring to workers and their contracting clients alike, Ann and John began to set things in motion.
"John and his friends said, "Ann will run it, she's got nothing to do!"" Ann laughs.

"It sounded like an adventure to me, so it wasn't difficult to agree. I rented a tiny cupboard-sized office above a post office in our village, and started working on contracts and invoices from there.

"The cupboard was so tiny, all it had was a desk, phone and a fax machine. If I turned my chair, I couldn't even open the door!"
From that tiny office in 1996, Mauve Group was established in its earliest incarnation, and the next stage of Ann's journey began.
Growing the business
From there, things snowballed beyond Ann's wildest imagination.
The founders had been right about the potential in their business idea, and before long many contractors were utilising Mauve Group's services.
Ann flung herself into the task of growing the fledgling business, travelling to new locations to win contracts and set up new companies – sometimes with her children in tow.
"I found myself in boardrooms in places I'd never been before, like Thailand, Hungary and Bangladesh, preparing to pitch our idea," Ann recalls.

"I was pretty well always the only woman in the room."
Some huge contracts with big names in the telecommunications world followed, and before long the company moved out of the cupboard-sized office. Ann and John set up new locations in Italy, the UK and Cyprus, and hired supporting staff to help with the rapidly-escalating numbers of new clients.
As things grew, Ann knew she wanted to remain at the heart of the business, tackling the day-to-day challenges and finding solutions, rather than simply acting as a figurehead.
"I found every part of the process of growing the business so exciting, and I still do today."
Diversifying the service offering
Over the years, the world of work evolved, and a trend emerged for expatriate assignments where permanent employees were transferred overseas to live and work for their companies.
Mauve Group's executive team recognised the organisation's skillset could be utilised to employ these permanent staff members. They knew this would be useful in circumstances where clients wanted to expand overseas and employ staff there, but did not have their own operational entity set up in that location.
"The growing concept of Employer of Record seemed like a logical way to diversify our services, and support local nationals or expatriates who were permanently employed," Ann says.

"Today, it's one of our most popular services."
Naturally, broadening the service offering and developing the company's experience brought with it new types of enquiry from clients. Many were searching for supplementary support with immigration, local tax, HR and compliance advice, and even help with setting up their own companies in new countries.
"The good thing was that we had gone through exactly the same situations ourselves when we took the leap to set up and entered new locations to meet our clients' demand. We could advise them based on our own experiences, and the things we had learnt ourselves." Ann points out.

"The knowledge we could share was more accessible than going to the big accountancy firms, and was never patronising, because we were normal people who had taken this extraordinary leap."
In 2021, Mauve Group offers 8 core services and more than 30 sub-services that can be built into a bespoke solution package, or taken on an individual basis depending on the client's unique need.
The future
When asked what the future holds for Mauve Group, Ann is as enthusiastic as ever about the company's plans.
"As it always has, technology is driving many developments within our business, and we have some exciting announcements on the way in that regard.

"As an organisation that has always promoted and practiced the concept of remote work, the turmoil and complicated business landscape of last year actually saw us experience our best-ever year in terms of sales. We're tentatively observing the same pattern in 2021, so we're interested to see how that pans out.

"I've been really heartened to see how many businesses have adapted and helped each other during the pandemic. We've worked together with so many of our clients and partners to provide a little security in the face of the chaos, and I know that we will all come out of it stronger and more experienced."
In the meantime, Ann is excited to celebrate Mauve Group's achievement with a year of festivities, and hopes our clients, partners, workers and supporters will join us in marking the occasion.
With huge thanks to Mauve's CEO Ann Ellis for her time and sharing her incredible story. If you'd like to learn more about Mauve Group or our 25th anniversary plans, please get in touch here.