3 Inspiring Causes for Women's Rights Around the World
Mauve Highlights 3 Inspiring Campaigns for International Women's Day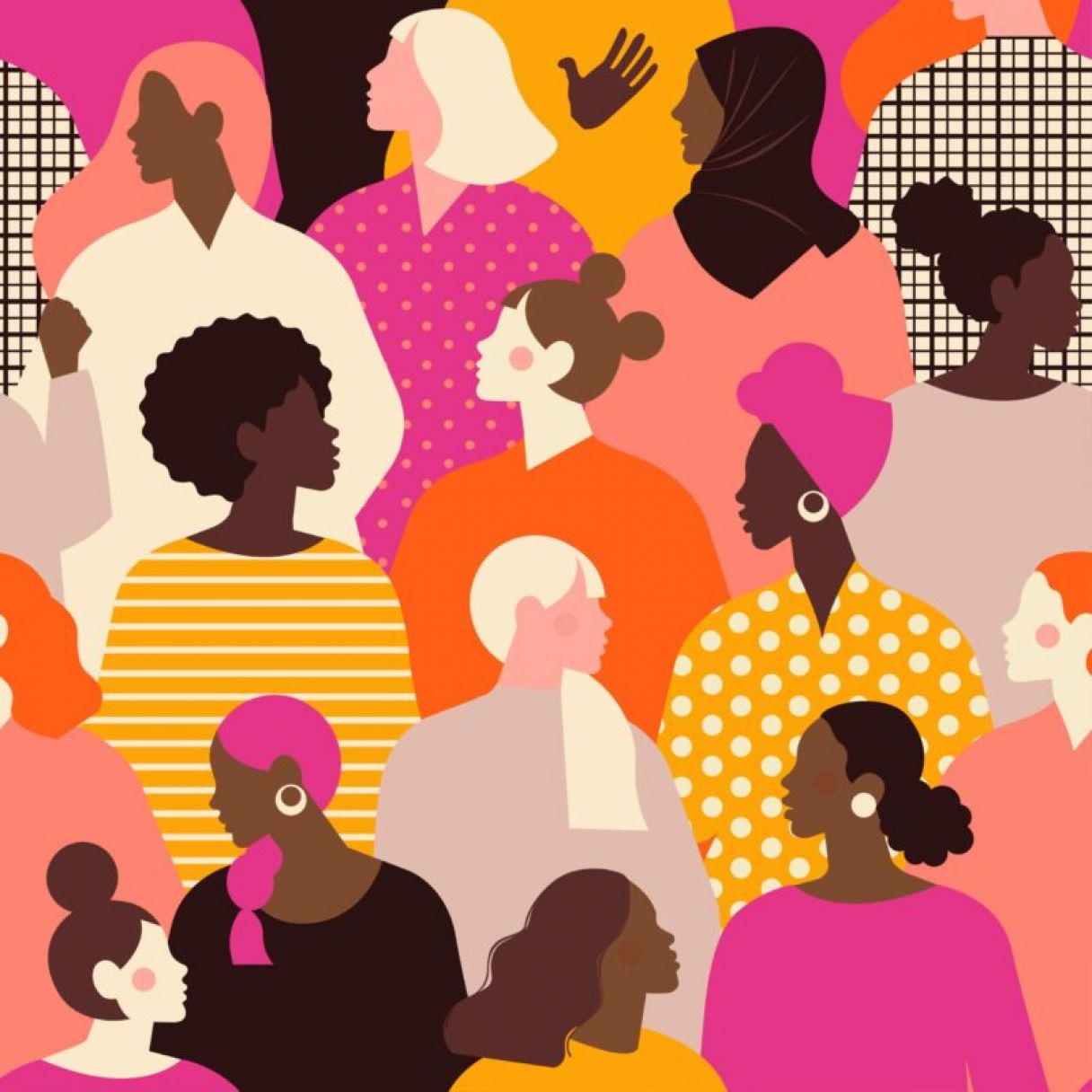 Today marks a special event for women across the globe – on International Women's Day 2022, Mauve stands with the world in solidarity to commemorate our progress towards achieving gender equality and women's empowerment.
As an organisation predominantly made up of women, Mauve has advocated for women's rights in business for over 25 years. Today, we reflect on the sacrifices and inspiring actions individuals and groups have taken to improve the lives of women, as we share our gratitude to those who have shown commitment to equality and led us to the position of security we are in today.
Together, we have come a long way in empowering women and fighting inequality over the years, however, the mistreatment of women around the world devastatingly continues – from gender inequality to poor reproductive rights and violence. Many government regulations continue to favour men, gender pay gaps and inequality for women in business are prominent, and sexism in its many forms is normalised in countless cultures around the world.
There are currently many powerful individuals finding new ways to lead and support the women's rights movement for cultural, political, and socioeconomic change.
On International Women's Day, we shine a light on some of the most inspiring campaigns and movements fighting for women's rights around the world and suggest how you can participate and make a difference.
Justice for Women Campaign – ActionAid
Around the world, a third of all women and girls suffer from violence in their lifetime. It is a widespread violation of human rights and causes long-term effects on women both mentally and physically.
Research has demonstrated that the most effective way to prevent violence against women is the work of independent women's rights organisations. Unfortunately, they are severely underfunded, receiving less than 1% of UK aid funds committed for gender equality. International non-profit organisation, ActionAid works with many independent women's rights organisations to provide funding, training and support to improve the lives of women across the globe.
In its Justice for Women Campaign, the organisation is leading petitions, lobbying governments, and utilising social media to fight to fix justice systems that protect abusers and punish survivors. With the lack of legal support, minimum resources and a fear of retribution, justice systems and social norms prevent women from reporting crimes against them. In some cases, the law can hold the victim more accountable for a crime than their attacker – disbelieving their statement, charging them with adultery and even sentencing them to death.
To join the fight for women's justice, sign up for the campaign here and see how you can make a difference.
Protests Against Parliament Rejection of Pro-Equality Bills
On 2nd March 2022, a group of Nigerian women made a stand as they protested against a parliamentary vote which rejected five bills to grant Nigerian women more autonomy and equality.
Following two years of deliberations, the Nigerian government had voted on a series of bills to amend the controversial 1999 constitution, enforced amidst the transition from military rule to democracy.
One of the amendments would have granted citizenship to foreign husbands of Nigerian women (a policy that already applies to the foreign wives of Nigerian men), while another would have provided women with the right to become indigenes of their husband's state after five years of marriage.
Other amendments included provisions to assign 35% of legislative seats to women and reserve 35% of political party leadership to women.
After rejecting the bills following years of efforts from female lawmakers, lobbyists and activists, protesters gathered at the National Assembly Complex in the Nigerian capital of Abuja to battle against the Senate's decisions.
Although their fight for Nigerian women's rights continues, each of these individuals is inspiring to other women alike. We stand with the empowering women of Nigeria and hope the change they have long fought for is near.
FAIR SHARE of Women Leaders
Another overwhelming issue for women around the world is the under-representation of women in leadership positions. FAIR SHARE of Women Leaders is an initiative advocating for Feminist Leadership. It aims to accelerate gender equity in the social impact sector by equipping individuals and institutions with feminist tools and strategies and holding the sector accountable to parity and representation.
Currently, a man working in the social impact sector is three times more likely to rise to a leadership position than a woman. FAIR SHARE of women seeks to make a change by monitoring the number of women within leadership. It further calls on all social impact organisations to achieve a FAIR SHARE of women leaders by 2030.
If you would like to learn more about how you can improve the representation of women in your organisation, click here.

FAIR SHARE of women is also hosting its FAIR SHARE Monitor 2022 Tools for Transformation event on 17th March. Participants can connect with others in 1-to-1 networking rounds, share and discuss the results of the FAIR SHARE Monitor 2022, and further explore the question of how gender data and Feminist Leadership can drive change. Click here to sign up!
Today on International Women's Day, we hope you can join us in honouring the incredible women of past and present who have battled and continue to battle for the rights of women. Click here to find more campaigns!
For further updates, follow Mauve Group on Twitter and LinkedIn.