5 Countries where Settling as an Expat is as Easy as 1, 2, 3
We round up the top five easiest countries to settle into as an expat, including three GCC nations.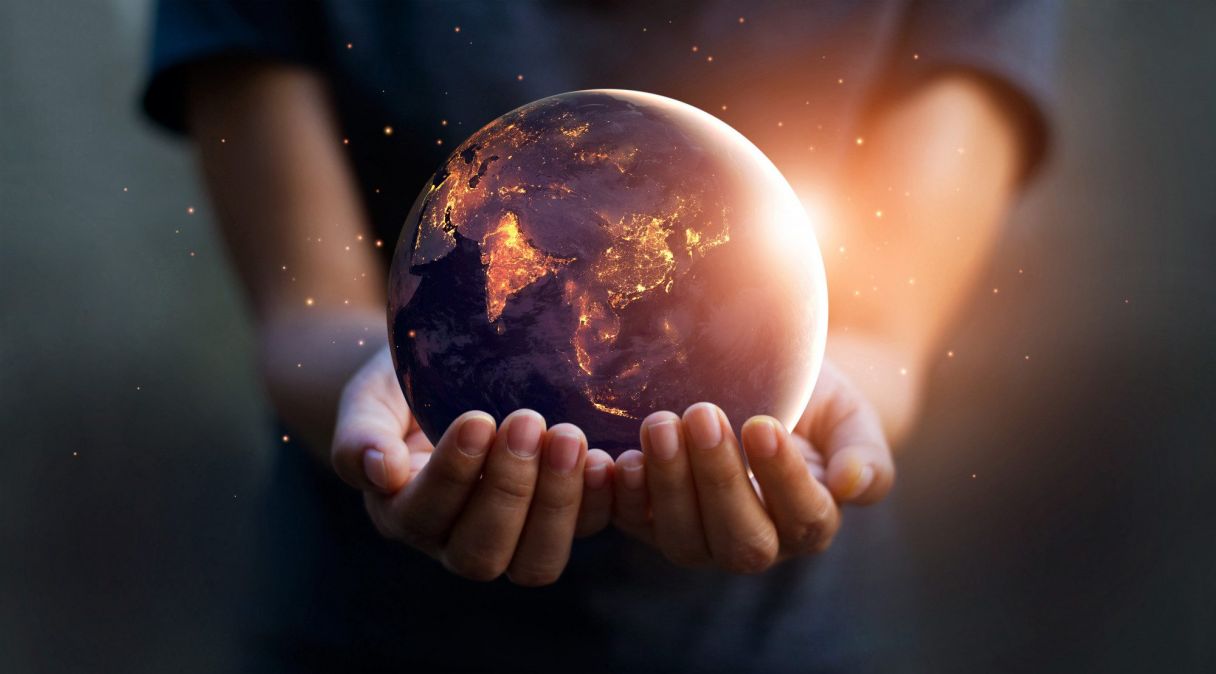 Thinking of moving to work abroad and becoming an expat? There's plenty to factor in, from cost of living to quality of life, from healthcare to tax rates. One key consideration when deciding to move abroad is how easy it will be for you to settle in your chosen country.
Taking the leap and moving abroad can be intimidating, but we've rounded up the top five countries in the world where settling in as an expat is as easy as 1, 2, 3.
United Arab Emirates
The UAE, comprising of seven federations including Abu Dhabi and Dubai, boasts a population of over 9 million – just 12% of whom are Emirati nationals. The majority of people living here are expatriates, including 120,000 people from the UK and 50,000 from the US. So, what makes settling in so easy?
High Wages: On average, professionals can hope to double their income upon moving to the UAE, meaning that the quality of life tends to be higher for expats than at home. This instant upturn in the quality of your day-to-day will cushion any stress you may be experiencing during your move.
Low Tax: While a VAT of 5% applies to most goods and services, there is no income tax in the UAE. When you earn it, you keep it – safe in the knowledge that your tax calculator can be retired for the time being.
Happiness: In 2016, the UEA introduced its first Minister for Happiness and Wellbeing, a role responsible for overseeing plans, programmes and policies to achieve a happier society. The country aims to become one of the top five happiest countries in the world, so you can rest assured that the constant sun and blue skies won't be the only thing keeping your spirits up as you settle into your new home.
Singapore
Frequently ranking in the top three countries for expats, Singapore is a haven for professionals, who can hope to massively boost their salaries and quality of life living here. There are numerous benefits that make moving to Singapore appealing, including:
High Wages: The average yearly salary for a professional working in Singapore is about $162,000 USD. Professionals most in demand here include doctors, foreign language teachers, IT specialists, and engineers.
Terrific Transport: You'll have no trouble navigating your new city as public transport in Singapore is easy to use, and everywhere. The Mass Rapid Transit (MRT) trains run from 5.30am to 12 midnight and are air conditioned and kept sparkling clean. Singapore boasts over 300 bus routes, taxis are plentiful, and paved footpaths for pedestrians line most roads.
Great Healthcare: Healthcare in Singapore is some of the best in the world, with a choice of both public hospitals, commonly utilised for emergencies, and private hospitals which tend to be the expat's go-to for primary healthcare concerns. Knowing that the healthcare in the country you're moving to is world-standard will be one less thing to worry about.
Bahrain
Bahrain is ranked 5th easiest place to settle in the 2021 InterNations' Expat Insider Survey, as well as placing 8th in HSBC's 2021 Expat Explorer Survey. With great weather and friendly locals, Bahrain has a lot to offer expats.
Easy Administration: Overcoming admin issues can be a nightmare to deal with when trying to move to a new country. However, according to the 2021 InterNations' Expat Insider Survey, expats in Bahrain say that things such as opening a bank account, dealing with local bureaucracy and securing a visa before moving are straightforward and much less stressful than in other countries.
Welcoming Society: Making friends is a huge part of getting settled in a new place. Luckily, Bahrain ranked 1st in the Middle East and North Africa for feeling at home, finding friends, and personal happiness.
Plentiful Housing: Bahrain has a plethora of different accommodation options, including houses, villas, apartments, serviced apartments, compounds and house shares. Due to many expats working in the property industry in Bahrain, you'll have no trouble finding English-speaking support to help you sort out the right accommodation.
Canada
Canada is a beautiful, peaceful country, renowned for its friendly, polite people and gorgeous landscape. It's also a favourite of the expat population, with over 20% of people living in Canada born abroad. Here are just some of the things that make settling into a new life in Canada pretty straightforward:
English Speaking: For many Anglophone expats, language can be one of the main barriers to getting started in a new country. That obstacle is almost totally removed in Canada, with English being the main language spoken in every Canadian province/territory, apart from Quebec, where French is spoken, and Nunavut, where the majority speak the Inuit languages Inuktitut and Inuinnaqtun.
Great Public Amenities: From libraries to parks, gyms to museums, Canada offers an abundance of easy to access public amenities in every city. Visiting these places can be a useful, low-cost way to learn about your new surroundings.
Incredible Outdoors: Canada is famous for its amazing mountains, stunning lakes and wonderful wildlife. Outdoor sports, hiking and nature walks are never far off, and can be a brilliant way to get to know your new country, make friends, and enjoy new hobbies.
Oman
Perhaps not one you'd considered, but Oman is said to be a very easy place to settle in as an expat. Oman is the oldest independent state in the Arab world, as well as one of the oldest human-inhabited places on Earth.
Safety: Oman is one of the safest countries in the world. As well as having an extremely low crime rate, it does not tend to experience extreme weather (apart from intense heat) or natural disasters, and so day-to-day life there runs smoothly.
Quality of Life: Expats in Oman enjoy high salaries and low taxes, coupled with very affordable living costs, meaning that their quality of life tends to be significantly higher than at home.
Culture: Oman has five UNESCO World Heritage Sites, which are: Bahla Fort, the Archaeological Sites of Bat, Al-Khutm and Al-Ayn, the Land of Frankincense, the Aflaj Irrigation Systems of Oman and the Ancient City of Qalhat. Visiting and learning about these unique locations will allow you to gain an understanding of and appreciation for your new home. Oman's capital, Muscat, is home to the Mutrah Souq, one of the oldest markets in the world. Visiting this market offers great opportunity to mix with locals and appreciate local traditions and produce.
When deciding where to move, it is important to take into account the laws and cultural values of a prospective new home. Not every country will be the right fit – for example, in the case of the UAE and Oman, homosexuality remains illegal.
If you want to learn more about working abroad or hiring employees abroad, we can advise you on the best locations, making the process as seamless and stress-free as possible. Contact our business experts to find out more.