Connecting Wales with the World
Exploring Wales' soft power on the global stage and the initiatives driving its future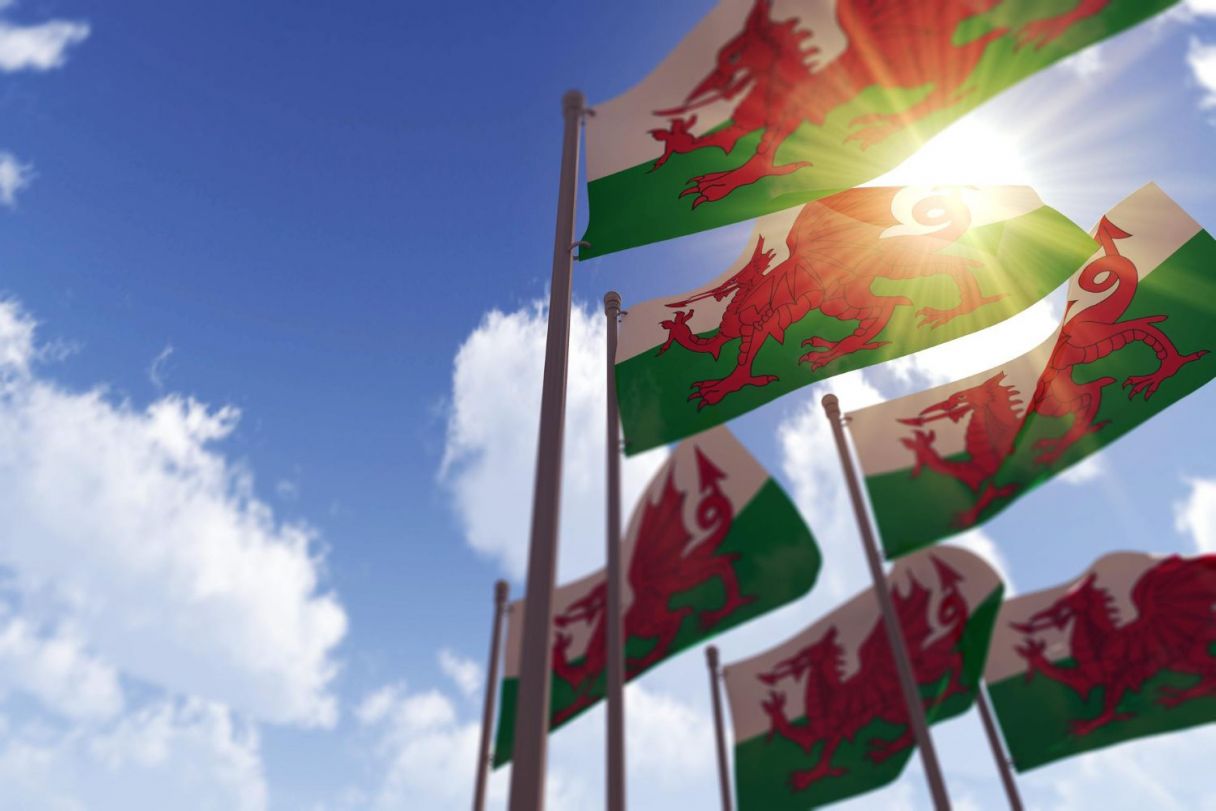 Each year from the middle of February to the beginning of March, a spotlight is placed firmly on Wales as its patron saint is celebrated during St David's Day.
With growing global interest in Wales, awareness is spreading, and now St. David's Day events and activities are being arranged internationally to celebrate Wales. Organisations like GlobalWelsh and Wales Week are leveraging the global diaspora to bring the message of St David's Day and cultural touchstones to a broader international community.
Alongside this, the Welsh government are building in new incentives to promote economic growth inside Wales, improve local infrastructure, and entice the wider world to invest in the country.
Read on as we discuss the meaning of Saint David's day, Wales on the global stage, and the Welsh government's initiatives for Wales economic growth.
Saint David
Saint David, the patron saint of Wales, is widely commemorated yearly on 1 March, with parades and festivities to celebrate Welsh heritage and culture. The flag associated with Saint David is normally flown beside the flag of Wales on this day, with young children wearing traditional Welsh costumes and many fastening the daffodil or leek on their lapels.
There is little known of David's life, much of it being a mystery. There is a belief that he came from an aristocratic family and was a preacher, scholar, and teacher in southwest Wales who helped spread Christianity in Britain. In his life, he founded numerous monastic settlements and churches, St. David's Cathedral being the most notable today.
David's date of death is thought, to be 1 March 589, but it's believed he was recognised and canonised by Pope Callixtus II in 1120.
In the present day, 1st March has become a period during which the Welsh celebrate their patriotism for Wales and its heritage by showcasing their culture, language, and traditions.
It is also an opportunity to reflect on the Welsh government's initiatives to generate business growth in Wales, and the positive transformations that are seeing renewed international interest in the country.
Welsh Soft Power on the Global Stage
Wales has shot onto the global stage and its soft power is increasing. Recent headline news has raised awareness of Wales as an independent country with its own language and culture, including Wales' appearance at the 2022 football World Cup in Qatar – the team's first since 1958.
Another such example is the takeover of Wrexham AFC, the world's third-oldest football club by the Hollywood celebrities Ryan Reynolds, star of Deadpool, and Rob McElhenney, the creator of It's Always Sunny in Philadelphia. A recent DisneyPlus documentary tracked their purchase of the club and integration with the local community – both actors have attempted to learn Welsh in viral videos and recently met King Charles III at Wrexham's home ground.
The global streaming service and American media company Netflix have recently announced the purchase of its first-ever Welsh language series, a landmark moment for Wales and the Welsh language. The series Dal y Mellt (translated as 'Catch the Lightning' in English) is a crime thriller adapted from the novel written by Iwan 'Iwcs' Roberts.
We should also not forget that music is also a prominent characteristic of Welsh life – Wales has given the world some of the most celebrated and talented singers over the years, including Tom Jones, Anne Duffy, Sir Bryn Terfel Jones, Dame Shirley Bassey, Bonnie Tyler and many more.
Wales is also innovating on a number of scientific and technological fronts – from fintech to life sciences and manufacturing, investment is being funnelled into pioneering new projects. A team from the University of Bangor recently presented at London's Swiss embassy on their award-winning project designing text-to-speech software for minority languages (such as Switzerland's Romansh). They stressed the importance of digitising minority languages like Welsh and Swiss dialects in an increasingly online age to ensure they do not become extinct.
Welsh Government Initiatives
The Welsh government is creating new initiatives to generate business growth in Wales, and these positive transformations are generating renewed international interest in the country.
Wales has its own devolved government (in Welsh: Llywodraeth Cymru) and makes its own country decisions, policies, and laws for implementing and encouraging economic growth and development. In recent years it has been experiencing steady business expansion through government initiatives leading to an increase in investment, long-term job creation, and economic sustainability.
1. Development Bank of Wales
A significant initiative by the Welsh Government to promote its economic growth strategy is the establishment of the Development Bank of Wales. The bank, owned by the Welsh Government, was launched in 2017 to provide funding and support Welsh small to medium-sized enterprises (SMEs) to grow, succeed and create more jobs. The initiative taken was due to a funding gap in the banking sector for Welsh SMEs. The Development Bank of Wales, FW Capital, and Angels Invest Wales are part of the DBW Group. Investment of the funds is managed by the Development Bank of Wales and FW Capital, whereas Angels Invest Wales connects Welsh businesses with private investment.
2. South Wales Metro
The Welsh government has undertaken transformation work by investing heavily in infrastructure schemes to support economic growth. For example, the large-scale multi-million South Wales Metro project aims to improve the region's transport infrastructure by integrating rail, bus, walking, and cycling connectivity to reduce journey times.
3. Ambition North Wales
Ambition North Wales presently has £30 million in capital funding available for transformational projects in its Growth Deal portfolio that will bring the region considerable investment, expansion, and jobs. The project's goals must align with the Land and Property, Agri-food and Tourism, and Low Carbon Energy programmes. However, investment projects may also be considered against the Digital Connectivity and Innovation in High-Value Manufacturing programmes.
4. Further Education – Digital Learning
The Minister of Education has recently announced an additional £8 million innovation approach investment for Further Education (FE) colleges in digital learning over the next three years. The funding will enhance equipment and infrastructure support and benefit students in finding future employment. More than £30 million has been invested since 2019.
The importance of innovation and the value of creativity have been recognised by the Welsh government as a motivating force in expanding business.
The future for Wales' economic growth and soft power
These are only a very few of the initiatives the Welsh government and other international organisations have undertaken to stimulate, encourage, and promote Wales' soft power and economic growth. These programmes are becoming increasingly successful in attracting new investment and job opportunities, setting the stage for Wales to become an enticing destination for companies wishing to expand, and building a strong foundation for Welsh companies to grow overseas.
To enquire about Mauve's services and business expansion advice, contact our team of experts here.
Listen to our CEO Ann Ellis discuss Wales' soft power on the Hiraeth podcast – available on Apple and Spotify.
Secure free tickets for our Wales Week London event on Thursday March 2nd – Scaling New Heights: A Celebration of Welsh Culture and Global Business.