Environmental Sustainability for SMEs
What Steps Can Global SMEs Take to Reduce Their Ecological Footprint?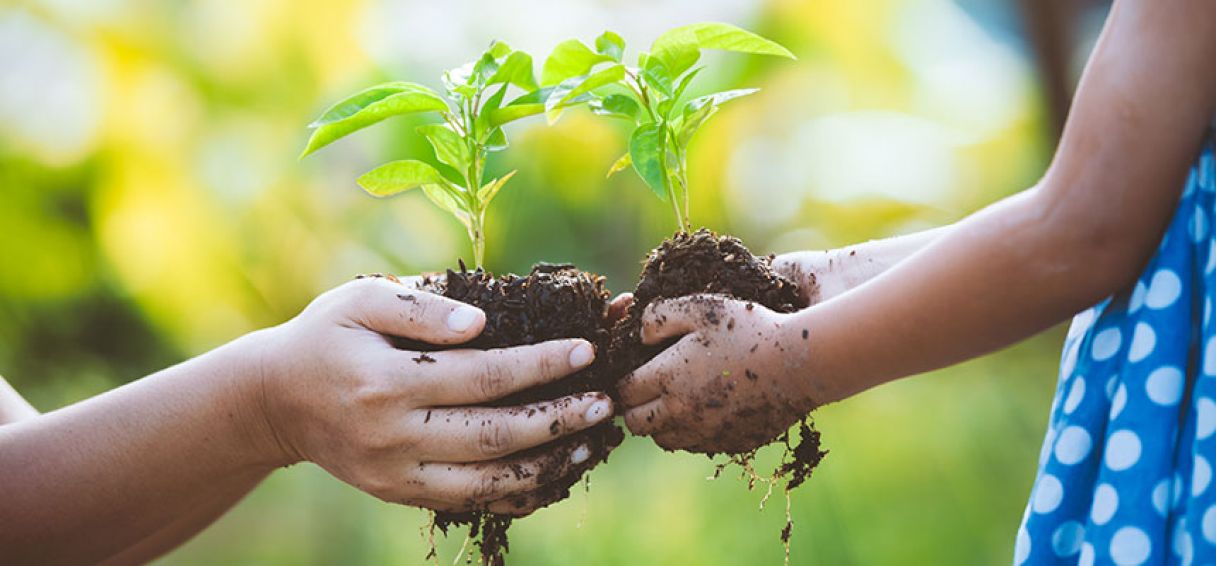 The damaging impact of the human population on our planet is a confronting and very real crisis – and everyone must take responsibility for securing the future of the next generation.
A report published last week by the IPBES showed that the actions of humans threaten one million of the Earth's species with extinction. Experts believe that this decimation of biodiversity coupled with rising carbon emissions could accelerate the planet further into the sixth great extinction event – that is, the irreversible destruction of at least 80% of the world's population.
Facts and reports like this are frightening to read, but for the moment the climate catastrophe is avoidable if we take co-operative action. Eco-awareness is rapidly increasing and this is vital in placing pressure on governments and policymakers to address the scale of the issue. Although the planet's future seems out of the control of ordinary people, even seemingly small changes can help contribute to a wider collective action and make a wealth of difference to the climate crisis.
In business, the focus of SMEs is on increasing bottom line growth, and margins are often tight – we are frequently cautious of making changes to the way we run our businesses for fear of cost impacts. However, even putting aside our ecological responsibilities, it is important to consider that the sustainability of a business will become a must-have deliverable for consumers as awareness of the climate crisis increases. SMEs that creatively work to make their business more sustainable will find they have a competitive advantage over companies with less innovative future planning.
Below, we look at some steps global SMEs can take to improve their environmental impact and strengthen the fight to preserve the planet's prospects.
Create an in-house environmental sustainability team
Appoint a sustainability team within the organisation, with a local officer in each of your locations. This team can consist of existing staff members and will meet regularly to discuss on-the-ground actions, monitor environmental impact and the success/failure of steps taken to improve the organisation's footprint. The team should try to develop an environmental sustainability strategy with actionable timescales for delivery.
Audit energy consumption
Switch to renewable energy sources for physical offices. Pay close attention to out-of-hours consumption and check all appliances such as kitchen-area white goods are energy efficient. Research any industry-specific advice on carbon footprint reduction, as recommendations will vary in importance for you depending on the size of your workforce and activities of the business, how your products are produced, whether any machinery is used and so on.
Supply chain awareness
Global businesses supply chains can sometimes be complex to manage and less than transparent. There are manifold reasons why companies should try to engineer close, clear relationships with suppliers, not least in gaining a holistic understanding of the organisation's environmental impact. Educate yourself on the sources of materials, the impact of shipping and logistics, employment conditions; if visibility of these aspects is poor or inaccessible, it may be necessary to locate a more transparent supplier. If you produce a company-wide sustainability action plan, suppliers and partners should be persuaded to agree to its targets during the tender process.
Reduce unnecessary energy sources
Following your energy audit, implement new measures to reduce the unnecessary energy sources you have identified. Although the initial outlay to upgrade can be costly, this process will reduce your energy bills in the long run, saving you money. Upgrade to energy efficient appliances and use LED bulbs. Switch to laptops where possible as these are more efficient than PCs. Unplug chargers and plugs when not in use – even when switched off, these still use unnecessary electricity. If you have the capability, try to minimise the number of workers onsite at any one time or introduce home working options where possible, to minimise daily energy outputs.
Limit workplace waste
Minimise printing, and where absolutely needed print on recycled paper. In the age of the internet, many companies are completely paper-free. Buy food/drink items in bulk to reduce individual packaging – avoid single use plastics. Encourage reusable water bottles, coffee cups and so on amongst staff.
Educate staff
Help staff understand the importance of recycling and efforts that can be made around the office and their homes. Encourage greener employee behaviour through your employee benefit schemes – implement a 'cycle to work' scheme, reward recycling – if the employee is a home worker, reward switches to personal green energy sources.
Greener flights and transport
The environmental impact of travel is a central problem in a global economy and is often seen as a necessary evil for international businesses. However, the rise of ecological awareness has sparked an increase in green travel options – some countries now have eco-friendly hotels, and flight websites like Skyscanner are promoting airlines with lower carbon emissions. Use video conferencing in place of short business trips and if flights are necessary, contribute to a carbon offsetting plan – more information can be found at https://climatecare.org/carbon-offsetting/. Encourage employees to use public transport and greener travel options to get to work sites, where possible. If you run a company car scheme or hire cars for your overseas workers, select greener electric vehicles.
Choose eco-friendly marketing materials
If you produce freebies and samples for events and so on, go for quality reusable products rather than throwaway items or those branded to a specific event which could be wasted. If printing is necessary, print on recycled or FSC-certified paper. Try to be as accurate as you can with production/printing quantities to reduce unnecessary waste.
Mauve Group has pledged to reduce its own carbon and environmental footprint as a global business – watch this space for our own environmental sustainability plan. We also work with expert partners who can provide advice and guidance on supply chain transparency, corporate social responsibility and company energy efficiency for your global offices – please get in touch via the Contact Form to find out how our network can assist.