Exploring Mauve's Values: Flexible and Collaborative
Delve deeper into the meaning of Mauve's company values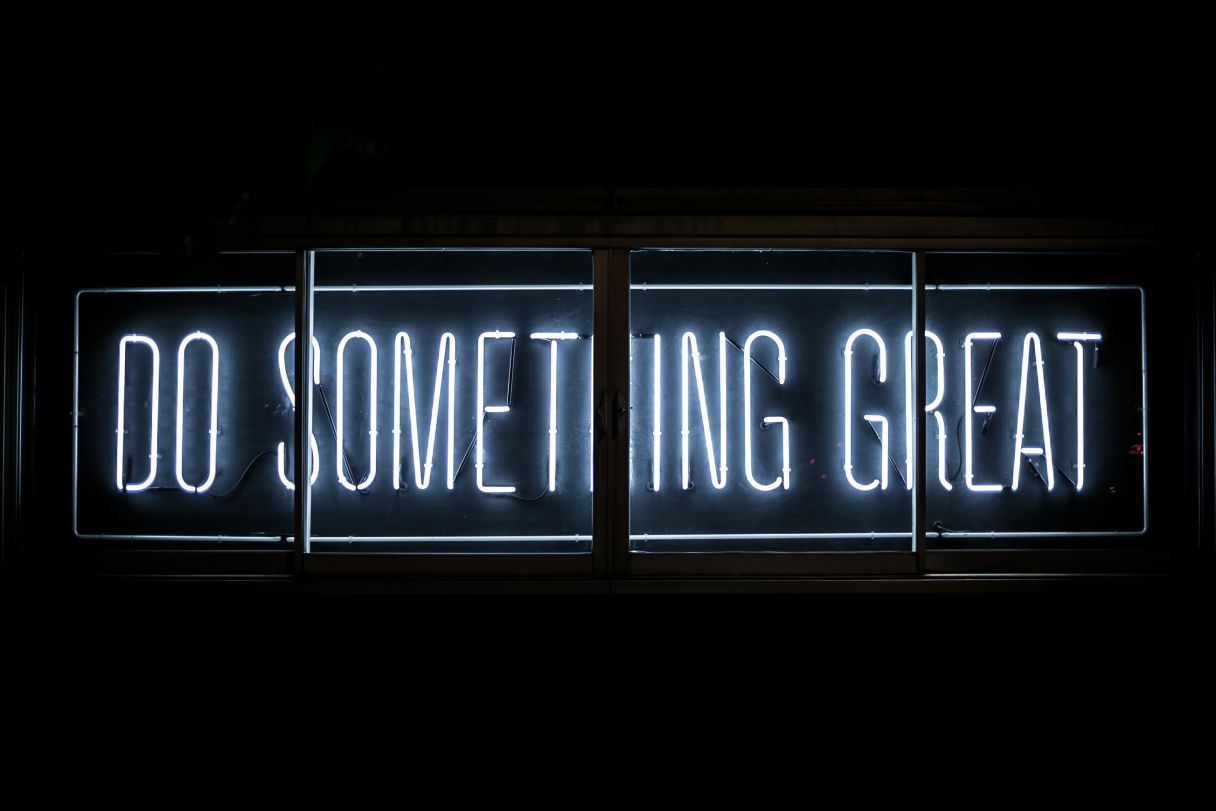 Flexible: The Mauve team are never afraid to think with innovation and creativity, and develop flexible solutions that resolve problems and adapt to client needs.
Collaborative: Our global network of colleagues communicate and work together to achieve the finest bespoke services for our valued clients.
Over the past month, we have been exploring the organisational values that inform everything we do here at Mauve Group.
Our values are what make us a reliable partner – every member of staff exhibits these core traits from their first day of work. So far, we have discussed what it means to be Honest, Approachable, Innovative, Passionate, and Fearless.
This week, we complete the series as we delve into the meaning of our last two values – Flexible and Collaborative.
The Campaign for Workplace Flexibility
Flexible work trends have been brought to the fore by the global pandemic. Having asked staff to work from home during lockdowns, employers began to see that flexibility of work location was more possible than they had previously thought.
Flexible work has been campaigned globally for many years. Problematically, it has often been deprioritised by employers and governments because it has increased benefit to marginalised sections of the workforce such as women and disabled people. Misconceptions of impacts to productivity have also been a barrier to widespread adoption.
However, most studies point to the opposite being true and indicate that allowing some form of flexible working helps to provide more equality of opportunities across the workforce. In 2019, a survey of employees from 100 companies suggested that flexible working options would improve mental health by boosting morale and providing a better work-life balance.
The practice can also enable employees from marginalised backgrounds to get back into the workforce. Financial costs of commutes, caregiving responsibilities for family members and physical or mental health issues can prevent workers from going back to the traditional 9-5 grind – flexible work practices ensure all walks of life are catered for.
In late November of this year, the British construction firm McAlpine joined forces with the influencer and former journalist Anna Whitehouse (@mutha_pukka) to promote a campaign called Flex Appeal, emphasizing the benefits of flexible work on workplace equality and mental health. Their landmark research found that adopting flexible work practices could add £55 billion to the British economy, and refusals to do so were costing firms £2 billion a year.
As employers begin to understand that flexible work hours and attitudes have little negative impact on productivity, more and more are taking a stand and implementing these practices into their workplaces. Mauve Group has made flexibility its business since its inception in 1996, enabling global workforces to work from anywhere. In 2016, we cemented flexibility's importance to our company culture by including it as one of our official values – and it continues to shape how we work together and with our clients to the present day.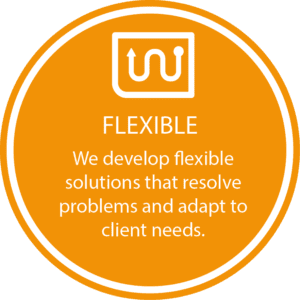 Flexibility at Mauve
At Mauve Group, flexibility is a fundamental part of our company ethos. From maintaining a healthy work-life balance within the team to adapting services to meet the bespoke needs of each client – the Mauve Family ensures it is continuously open-minded and understanding in all areas of work.
Global Sales Manager, Annette Ord elaborates on how Mauve's value of flexibility is meaningful to her on both a personal and professional level:
"For me, the company's ethos of flexibility has come in many forms over my almost 21 years at Mauve. Whether it be when I had a child of primary school age, allowing me to attend things like parents meetings, when I have had personal situations to deal with which came about with little to no notice, or when Ann (CEO) supported my ongoing personal development interests by allowing my change of hours to undertake my Level 4 Diploma in Therapeutic Counselling."
Having flexibility in a business not only contributes to the positive wellbeing of employees but also its clients. Annette further expands on how she is flexible with her network:
"I am flexible with my support of the company, I don't work ridged 9-5 hours but am available when needed out of hours. We are also flexible with our clients and always go above and beyond to support them. I believe it's this type of flexibility that makes Mauve a pretty unique organisation to work with and for."
Head of Global Research, Jo Hart adds to the benefits of flexibility and how it has facilitated her working schedule:
"Flexibility comes in many forms! I have the ability to work from anywhere, either within the UK or even overseas when visiting family in Cyprus. I also have the autonomy to manage my team's attendance requests without needing to seek approval, and I determine my own way of achieving personal and departmental goals. This means that individually and as a whole department, we learn to be responsive to short- and long-term change. We become reliable and versatile, but also consistent, which ensures our productivity remains on track and helps us continue to achieve our goals."
Collaborative at Mauve
In addition to flexibility, collaboration is also at the core of Mauve's values. Our global network of colleagues communicate and work together to achieve the finest bespoke services for our valued clients. By combining our departments and their wealth of individual expertise, we ensure the process of expansion is smooth from beginning to end.
But it is not only our collaboration within our internal team that brings success for our clients. At Mauve, we ensure that we maintain frequent contact with our clients and actively listen to feedback throughout the expansion process. By regularly updating our clients and keeping them involved, it allows us to deliver a detailed project plan with objectives and goals that are customised to their exact needs.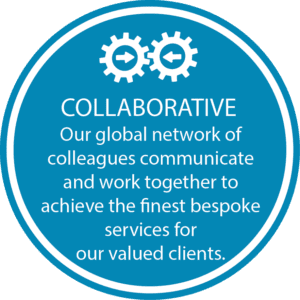 Marketing and Events Specialist, Demetra Tofarides expresses the importance of collaboration to her and how it is vital in boosting efficiency within a company:
"I think both intra- and inter-departmental collaboration in any company is key. I really don't see how any department can complete their work to the best level without working together with other departments."
Collaboration and teamwork facilitate the responsibilities of a single individual, whilst improving the overall standard of work. Demetra further elaborates on how collaboration is beneficial to her role in the marketing department:
"In my role, I have to work with other departments on almost all of my tasks. They have different information regarding our company and a different viewpoint than myself, and combining all of those means I can create more well-rounded content that will ultimately be more useful and beneficial to our clients and audience."
Completing our New Year series exploring Mauve's values, we plan to continue acting with honesty, approachability, passion, fearlessness, innovation, flexibility, and collaboration across 2022. These values act as a driving force to the team, and each member of the Mauve Family demonstrates this in providing the highest quality service to our clients.
Looking for global expansion specialists with a human touch? Speak to our experts here: Contact us | Mauve Group – Experts in Expansion
Follow us on LinkedIn or Twitter for more updates on Mauve's 2022 activities!