Exploring Mauve's Values: Passionate, Innovative, Fearless
Learn more about Mauve's company values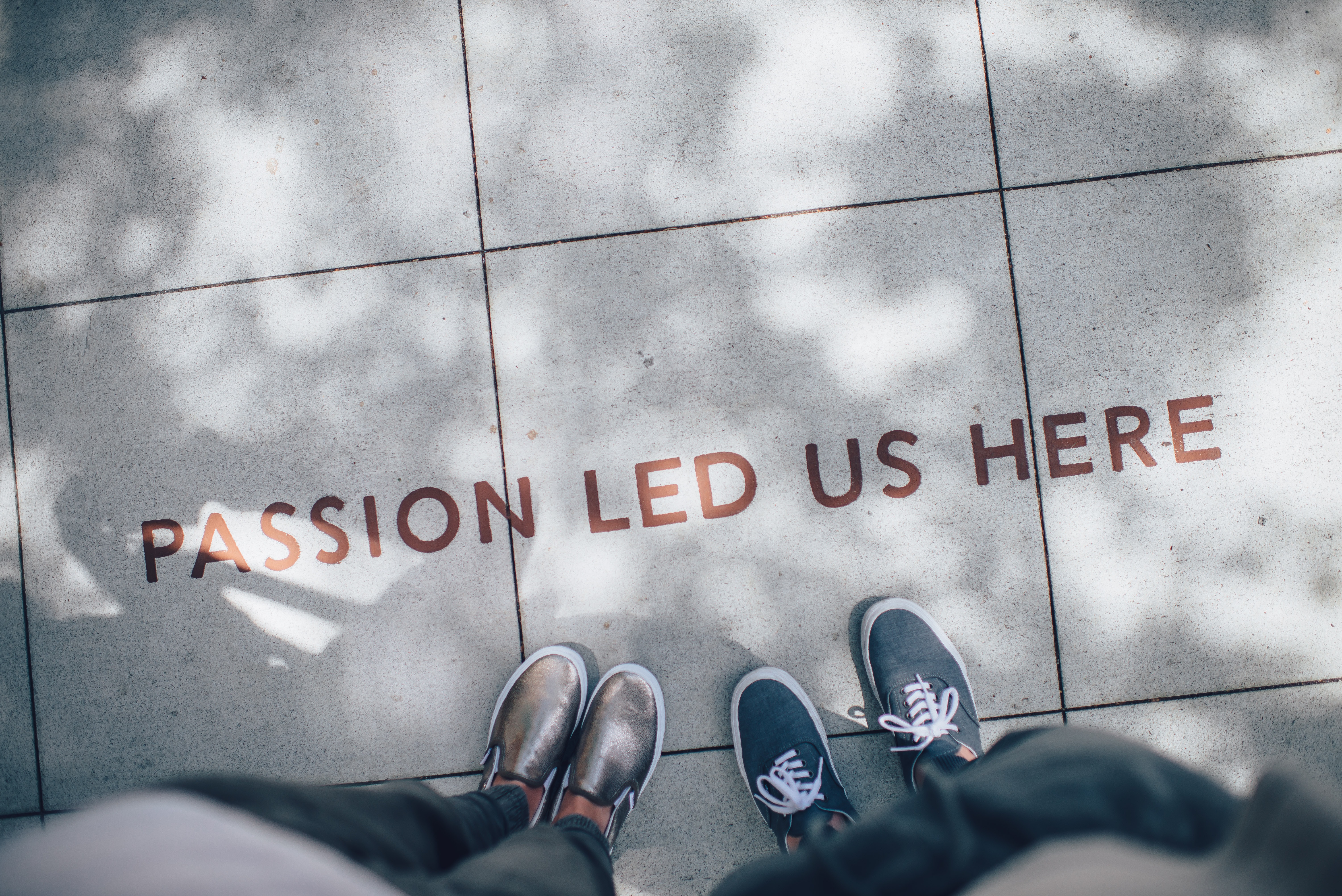 Passionate: Every member of the Mauve team approaches a task with a passionate, enthusiastic and go-getting attitude. We are confident self-starters and leave no stone unturned or project incomplete.
Innovative: We are never afraid to think with creativity and dynamism to develop new, progressive solutions and address problems.
Fearless: The Mauve team is bold, spirited and unafraid to tread new ground in order to sustain and advance the organisation's position as a market leader.
Last week, we delved deeper into two of Mauve's most important values – exploring what it means to be Honest and Approachable and how the Mauve Family applies this to their working lives.
At Mauve, our attitudes to responsibilities are centred around our core values. With every relationship we build and each challenge we take on, we are driven by the values listed in this series.
Without further ado, this week, the Mauve Family discusses three more of its valued commitments – Passionate, Innovative, and Fearless.
Passionate
Passion is at the forefront of everything we do. The loyalty and enthusiasm that has driven Mauve's 98% staff retention rate is reflected in our client services and relationships between external and internal networks. From clients and partners to colleagues and managers – radiating passion and enthusiasm encourages others to become advocates of the brand.
Account Manager Abi Streeton expanded on why she feels passion is important when building relationships with new clients:
"In a client-facing role, being passionate is essential when selling services to new potential clients. They can see that you care about them and their workers. They are not another number, and they are part of the extended Mauve family."
While demonstrating passion and commitment to potential new clients is important in fostering a strong relationship, Abi further expanded on how this positive approach contributes to her work:
"I always feel when you are passionate about a job and care about what you are doing – you will put so much more effort into your work. I genuinely care about my clients and workers – so when an issue arises, it drives me to ensure this is fixed as soon as possible for them."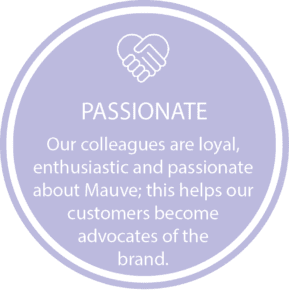 Innovative
The Mauve Family is never afraid to think with innovation and creativity, while also developing flexible solutions that resolve problems and adapt to client needs.
In the fast-growing industry of global mobility, we strive to keep abreast of the evolving global business environment and think laterally about new ways to maximise our services.
Head of Marketing Kerry Kastsapaos elaborated on how she encourages her department to think innovatively and why it is important to do so:
"For the Marketing & PR department of Mauve, being creative and thinking outside the box is a normal day at the office for us. As the concept of remote work has grown, so has the competition, and it is ever more important to find new and innovative ways to promote our services, raise awareness of our brand, and better our market position."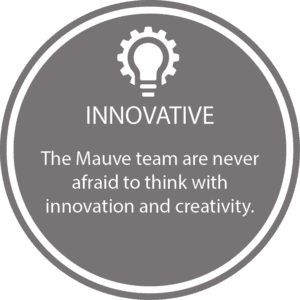 Fearless
Strengthened by 25 years of experience, Mauve is fearless in maintaining its market-leading position. Built upon our confidence in our team and the skills we have developed over a quarter-century in business, Mauve is not afraid to take on new challenges.
We view change as an opportunity and choose to adapt our working processes to benefit our clients and service offerings. Global Solutions Assistant, Tiffany Garnham, expanded on how the research department acts with a fearlessness when approaching new solutions:
"In the research department, we are constantly finding new ways to adapt to our clients' needs, so we are always ambitious to find new options and solutions, which can be quite challenging. But it is important that we have confidence and determination when exploring these opportunities. If we don't act with fearlessness, we will never develop as a company."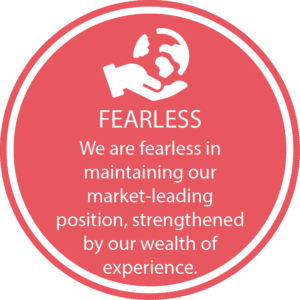 As we move forward into the new year, we will continue acting on these values to develop our skills, team, and global expansion solutions. We are committed to ensuring the best quality service for our clients and global network through maintaining the core values that make us, Mauve Group.
Looking for global expansion specialists with a human touch? Speak to our experts here: Contact us | Mauve Group – Experts in Expansion
Follow us on LinkedIn or Twitter for more updates on our values and plans for the future!