Mauve's Global Guide for Healthcare and Medical Organisations
How to Expand Your Business in the Healthcare Sector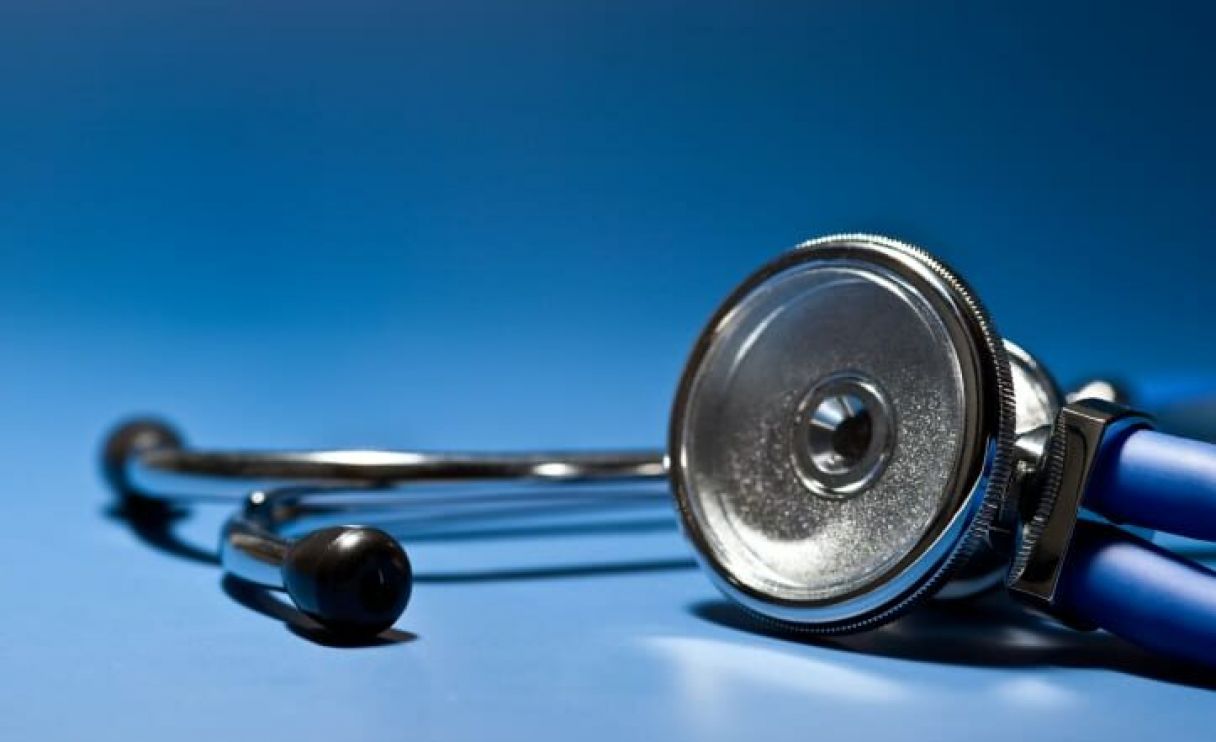 As an employer, the shift from local to global is a significant step towards company success. But despite its plentiful opportunities for maximising profits and boosting brand recognition, the step is not an easy one to take, particularly within complex industries like the healthcare and medical sectors.
Organisations should undertake extensive research and devise an in-depth strategy to ensure the process of global expansion runs smoothly. From differing country regulations to financial expenses, immigration policies, security considerations, and much more – the many layers to going global can appear overwhelming. But, with efficient management, that first step could be the start of taking your local operations to new global heights.
Why Should Healthcare Organisations Go Global?
Whether you are a pharmaceutical organisation, healthcare NGO, or a specialist in medical technology – conquering new markets and territories provides a wealth of opportunities for accelerating business growth. In 2018, the global health industry was valued at $8.45 trillion, and it continues to grow.
Within healthcare, expectations are high, and responsibilities are extremely complex. Therefore, healthcare organisations require skilled and highly qualified professionals to meet the demanding needs of the industry.
By establishing a global presence, healthcare organisations have greater access to the global talent pool – which provides a wider selection of highly qualified individuals and international talent suited to the challenging responsibilities of the healthcare sector. In 2018, it was reported that almost 40,000 Nigerian doctors practice outside of Nigeria, with three-quarters of them residing in the UK. This demonstrates the benefits of venturing to new locations – some countries excel in certain specialities over others, or have skills gaps that cannot be filled by local resources.
Additionally, healthcare and medical organisations operate globally in order to bring greater health equity and consistency in healthcare knowledge and treatments across borders. The pandemic has brought into stark focus the various disparities in medical training, education, research and service – the WHO's CHAIN report found that COVID-19 is "a syndemic pandemic: it interacts with and exacerbates existing inequalities in chronic diseases and the social determinants of health". Health inequalities from country to country have long been known, but the interconnected nature of the pandemic has hastened the need for greater uniformity in tackling health issues. By expanding globally, the healthcare and medical sectors can bring their knowledge, products and services beyond their own countries to spark a more global approach to health.
Facing the Challenges
Although there are plenty of benefits to global expansion, there are also many hurdles a healthcare organisation must overcome to ensure a smooth transition.
Different types of organisation under the healthcare and medical umbrella may have different considerations depending on how they are funded and what their planned activities are. For NGOs and healthcare associations, operations are not-for-profit – unlike medical technology companies and pharmaceutical firms, who are often creating saleable products. Organisations should be mindful of their target country's competition and markets rules, and how these impact their operations – these might differ from what they are used to in their home countries. For example, in the UK the Health and Social Care Act grants powers to the sector regulator to "apply competition law to both publicly and privately funded healthcare".
Unlike other industries, the healthcare industry is directly impacted by variances in socio-economic factors and populations across different countries. For example, differences in wealth, lifestyle, housing, diet, and many other factors influence the type of diseases prevalent across countries. This means that treatments that are required in one country may not be in such high demand in another. The vast diversity between countries suggests the need for greater preparation and extensive research when seeking a new location for expansion – ensuring the organisation is positioned in the most beneficial market and is able to manage its in-country plans without reducing its quality of service.
The benchmarks of success for organisations within the healthcare industry go further than profitability, sales and market share. Medical organisations must maintain the utomost consistency in standards and continuation of service once they have expanded globally, in order to offer a consistent output for the many individuals in need of their services or medicinal products and equipment.
Organisations should not only consider population demands, but also the varying regulations between each country. As a healthcare organisation, you may be impacted by trading laws, certain insurances, security and confidentiality, and much more. To ensure full compliance, employers should research the countries' regulations thoroughly before expanding.
Linking back to the benefits of international employment, going global opens up a range of possibilities for employing skilful talent. However, whether you are hiring workers who reside in the foreign country already, or plan to move existing employees to the new location – healthcare organisations should consider the operational and logistical factors of global expansion. From work permits to visas, transportation, and payroll setup in each location, employers should be prepared for the complications of setting up in a new country.
Based on the requirement for highly qualified individuals in the healthcare sector, employers should further ensure they assess the backgrounds of each of their new hires. With employees spread across the globe, it can be difficult to monitor each of their details and reliability. Conducting a background check can prevent any breach of regulations or security, and ensures they are qualified for what is required in their job role.
How Can Mauve Group Help?
With Mauve's long-standing history of partnering with healthcare organisations, we can apply our extensive experience to guide you through your global expansion journey.
Within such a complex sector, Mauve can firstly assist with the mitigation of risk. Through our solutions, we ensure organisations can carry out their responsibilities without concerns of safety, compliance, or security.
For example, Mauve currently works with a pharmaceutical therapeutics company that develops cancer therapies. In their efforts to expand their business, they required assistance to employ medical professionals around the world, involved in the process of clinical testing for cancer drugs. Not only did our team of experts offer our Employer of Record solutions to employ their workers in a range of countries, but we also assisted with additional background checks on their employees. This verified their previous experience and regulatory requirements and ensured they had no past criminal activity or other potential risks. With Mauve's assistance, the pharmaceutical company was able to carry out its responsibilities with peace of mind in knowing its employees were fully compliant and free of risk.
The management of global employees can be a daunting task. But whether your employee is looking to migrate to another country or their role requires frequent travel to multiple countries a year, Mauve Group's Global Visa and Immigration solution offers a bespoke service of hands-on assistance for your organisation needs. We can further deliver Global Payroll services, where we support the full set up of your employees on a local payroll system – allowing you to focus on the core tasks of your daily business.
Looking Ahead
Following a quarter-century success in business expansion, Mauve Group can guarantee a bespoke service that is tailored to the requirements of your healthcare business.
By adopting Mauve's services such as Employer of Record, Global Payroll, and Visa and Immigration solutions, we can handle the HR complications and compliance concerns – allowing you the time and money to focus on the global management of your business.
No matter the scale of your requirement, get in touch with us here to take your business to the next level.
For more industry-specific tips and guidance, follow us on Twitter and LinkedIn!