Global Opportunities in the Wake of COVID19: Asia
Exploring Positive Signs for Businesses Across Asian Economies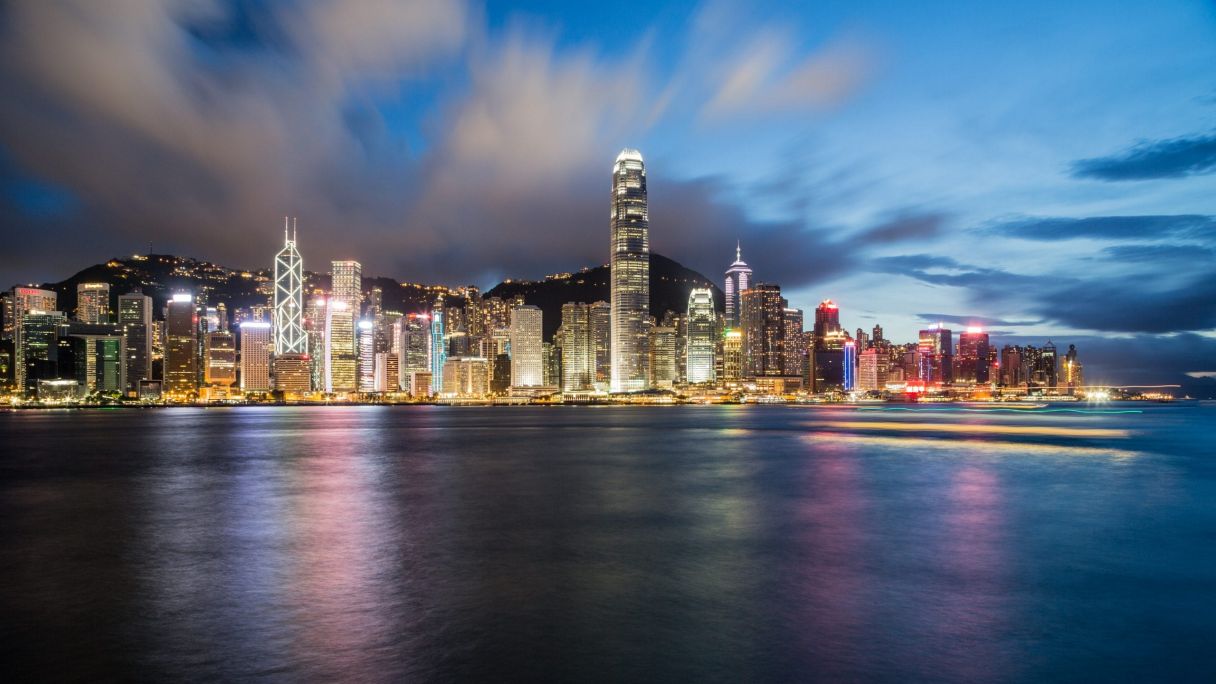 It is clear that COVID19 will be an ongoing threat to people and economies for a while to come; however, as lockdowns begin to cautiously ease globally, some promising signs are coming from locations across our network. In this new region-by-region series, we wanted to spread a little positivity by exploring some of the economic opportunities for businesses in the wake of coronavirus.
First on our list is Asia. Although the coronavirus is thought to have originated from China and spread quickly across many Asian countries, impacts across the continent vary considerably from location to location. This appears to be dependent on the broad spectrum of virus responses from governments, diverse economies and economic sectors, and differing behaviours of the populations. As a region slightly ahead of much of the world in the lifecycle of this pandemic, Asian countries are being watched carefully as early indicators of the potential shape of the global economy in the aftermath of the virus.
Asian countries with robust virus responses and stimulus packages could be poised to benefit from slow responses and subsequent economic downturn of countries such as those in the Eurozone. At the end of April, the UK's Guardian newspaper reported on a UK food distributor who had decided to close their European entity and set up in Asia for the sake of "supply side ease, cost-cutting and licensing issues". This could become a familiar tale for the Asian countries taking the right health and fiscal measures now to minimise economic contraction through the second half of the year.
Read on for our picks for potentially attractive destinations in Asia for companies looking to move beyond their home market.
Singapore
Although cases and restrictions are ongoing in Singapore, the local coronavirus response has been robust and focused on widespread testing and provision of PPE to the population. Hard public health lessons have been learnt with regards to the housing of migrant workers, which will hopefully lead to future improvements. The government this week announced a phased plan which tentatively predicts a return to some level of normality by the third phase.
Although it will be a long road to recovery from recession, there are some positive opportunities on-the-ground. Singapore scored highly in the 2019 Global Resilience Index as a result of its generally strong economy, low political risk, strong infrastructure and low corruption. These aspects will provide a stable base from which the nation can stage a recovery. This week, the government announced surprise growth in non-oil domestic exports to 9.7 per cent in April, thought to largely be due to demand in the pharmaceutical sector. Other areas of potential growth are biomedical sciences, the already significant manufacturing sector and local technological innovations. With the discussion of potential travel corridors between other Asian countries, Singapore could be a strong Asian hub and post-corona growth prospect.
Mauve Group has a staffed local office in Singapore offering a full suite of services including Employer of Record, Global Payroll, Company Set-Up and Compliance Reporting at competitive rates.
South Korea
South Korea became one of the worst-hit countries outside of China early on in the pandemic, but is now being held up by other nations as an example of how to contain the virus. Through targeted testing and contact tracing, the country has managed to lead the way globally in protecting against disease spreads and death by utilising preparations made following the 2015 MERS outbreak. This gives positive signs for long-term economic opportunities.
South Korea had a strong infrastructure in place prior to the onslaught of the pandemic. As a result, some economic sectors have contracted less than in other countries. Technology-driven e-commerce and delivery systems have helped to prevent scarcity and maintain some level of continued retail business despite lockdowns.
The country's well-developed biotech industry is also a key player in its tentatively resilient economic future. It quickly jumped into gear by producing testing kits that have been shipped globally to fulfil needs in less-prepared countries. The sector was last year projected by a GlobalData Report to grow to $23.2 billion by 2022, making it an attractive prospect for foreign investment. The global drive to find treatments and vaccination for the new coronavirus disease is highly likely to financially benefit this growing pharmaceutical industry.
Mauve Group can offer a full range of services to support growing organisations through our expert local partner company who has almost twenty years of experience in South Korean human resourcing and corporate expansion.
Taiwan
Taiwan's approach to lockdown has been slightly different to some of its Asian neighbours. Learning lessons from the 2003 SARS outbreak, Taiwan moved quickly to screen visitors from China. Strict quarantining, health monitoring and contact tracing avoided local transmission, and as a result only relatively mild social distancing has been required.
With the economy largely open for business, the pandemic has had a much lower impact on Taiwan's key industries than in other locations. Manufacturing, for example, has received little impact, and retail and restaurant sector sales rose in comparison with the previous year. Although the lack of tourism has been a blow and optimism is tempered by the wider global economic contraction, Taiwan is on course for a far shallower recession than many other countries. This, coupled with its diverse economy, low operational costs, access to talent and positioning as an Asian hub, make Taiwan a good opportunity for global expansion.
Mauve Group has its own representative office locally in Taiwan through which we can offer Employer of Record and a range of other local services. We also partner with a local branch of a globally renowned accountancy and business consultancy firm to provide the best localised support.
Malaysia
Last week, Malaysia confounded expectations by announcing economic growth of 0.7 percent on last year. In normal circumstances, growth at this rate would be a cause for concern, but in the brave new post-COVID19 economic landscape, this is a surprisingly positive story. Cash provisions to the poorest households have driven a fairly strong rate of consumer spending and it is hoped that this can bolster the economy through the second half of the year.
Malaysia began to ease restrictions at the beginning of May, though industry is not back to full capacity. Although its energy sector has been badly impacted by the global decline of oil, Malaysia has a growing foothold in the increasingly in-demand solar industry. It was also reported this week that a Chinese telecoms firm is eyeing Malaysian companies to help build and expand its 5G network, contributing significant local investment and job opportunities. Telecoms stock value has increased as a result.
Mauve Group has had its own company in Malaysia for many years. Through this Asian hub, we can offer competitively-priced services to employ your staff and grow businesses in the country.
Considering your prospects in one of these locations? Perhaps you have existing business in the region and would like to learn more about pivoting to meet local opportunities. Mauve can help in these locations and many more across Asia – head to the interactive map on our homepage for our locations, or click here to get in touch.