Introducing our International Insurance Provider
Meet Mauve Group's Insurance Partner of 20 years, William Russell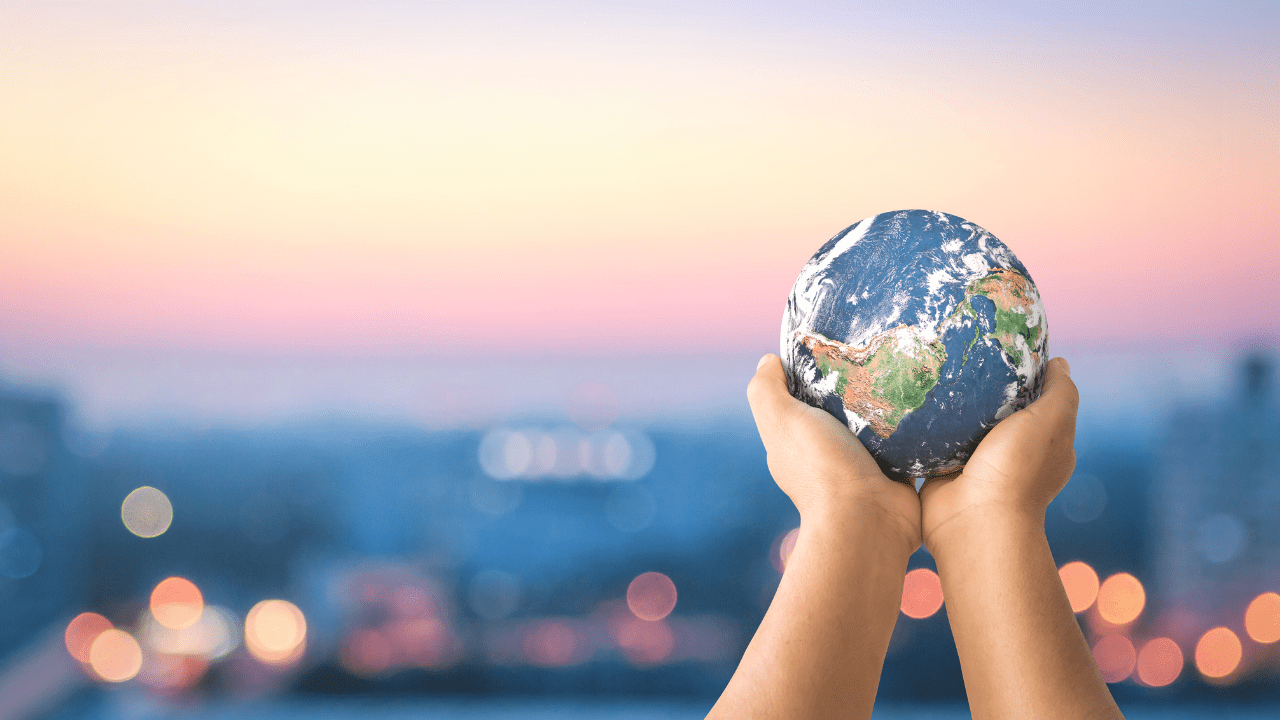 Mauve Group's long-standing partner of 20 years, William Russell, is an award-winning independent provider of international insurance for expatriates, their families, and international employers. From a family-run business founded in 1992 to the leading insurance provider of international health, life, income protection, and employee benefits cover.
We spoke with William Russell's Customer Loyalty Manager, Duncan Craig, to find out more about its services and how they can benefit Mauve expatriates. We further discuss how William Russell has dealt with the impact of COVID-19, how it has adapted to the implementation of Brexit, and its procedure for expatriates needing to claim on insurance.
How do William Russell's services benefit Mauve workers and affiliates?
We provide easy to implement, flexible healthcare plans that cover staff globally, including for pre-existing treatment. For example, an individual in a foreign country can receive treatment for an existing condition, providing peace of mind and time to focus on their work assignment. The plans allow for treatment in various countries, so if they prefer to return home for treatment or wish to visit a regional centre of excellence – we can provide this.
We now cover Mauve staff and affiliates for life cover, which gives an additional layer of reassurance should the worst happen.
Can you elaborate on how Mauve's long-standing business relationship with William Russell has developed?
We have been working with Mauve for over 20 years. Our companies' plans have grown organically – from one individual to a series of groups covering various Mauve entities globally. It's a long-standing relationship built on trust and ongoing relationships. There is a synergy in how we both operate, and the companies are both run by their founders.
What is William Russell's unique selling point?
William Russell provides insurance with a personal touch. They have some of the best customer ratings in the business: they believe in named advisors, not claims centres; fairness and transparency, not hiding behind terms and conditions; and honest communications rather than corporate-speak and insurance jargon. They're a boutique insurance provider, and they are fully independent, with no shareholders or private equity investors. Their obligation is to the members, and their service has won numerous awards over the years.
What is the procedure for a Mauve worker needing to use its insurance?
Great question – because ultimately, a staff member may need to use their cover at a time of illness and upset for them or a family member. We make the process as simple as possible; we are open 24/7, so wherever and whenever they call, we are ready to assist.
We encourage members to call us as soon as they know they need to make a claim, so we can advise on the cover available and look to pre-authorise upcoming treatment.
For a simple claim such as a Primary Care visit, they can pay and reclaim the payment from us. Individuals can make a claim online. We transfer the money into the nominated bank account, enabling the member to visit a physician of their choice at a time that suits them, without restriction or delay.
If they have an inpatient stay at a hospital, we can arrange this and ensure that we cover the costs directly to the medical facility – so the member has no bills to pay and can work on getting better.
For medical emergencies, we can also arrange an air evacuation if needed for total reassurance.
How has William Russell dealt with the impact of COVID-19 on the insurance industry?
There are no changes to our policies. Some insurers made their underwriting terms harsher; we have not changed our approach to underwriting.
Most life insurance policies will cover people for death due to COVID-19, provided there are no special terms such as exclusions for death by viral infection. An exclusion like that may seem quite harsh, but it is standard practice amongst insurance companies. When someone purchases life insurance, they declare their medical history, and insurance companies use it to work out the level of cover they can offer.
Of course, some insurance companies may have introduced exclusions for pandemics like COVID-19. That is not something William Russell does on our policies, but insurance companies might increasingly look to reduce their risk with such exclusions. There are also questions about whether travelling abroad for work or a holiday to a country experiencing a spike in COVID-19 cases might constitute a wilful exposure to needless danger. We expect debates like this to play out in the press and possibly in the courts with many insurance companies. Perhaps the most significant change concerning life insurance is people failing to pay their premiums due to financial difficulties. Life insurance companies have had to work out mechanisms to help customers quickly; for example, payment holidays or assisting customers to pay less by permanently or temporarily reducing life cover. In our view, life insurance companies have been remarkably sympathetic to customers during the pandemic.
How has the company adapted to the implementation of Brexit?
Brexit makes it difficult to move into Europe. Previously, one could travel to any European country with minimum hassle. Now, Brits will need to negotiate the visa requirements of individual governments. Of course, COVID-19 restrictions made it harder to move elsewhere in the world. However, we expect many countries to open digital nomad schemes or hassle-free visas for expats. After all, the COVID-19 pandemic has caused an economic recession and governments want to encourage wealthy expats who will continue to spend. Even before the pandemic, certain EU countries appealed to British expats (e.g., Spanish islands, Greece, Finland).
That said, 2021 could still be the year to make a big move and join the expat community. A recent study by William Russell Ltd suggests that, despite an overall dimming in attitudes to relocating abroad, countries in Southeast Asia and the Far East are becoming more desirable at the expense of the traditional draws in North America and Western Europe.
What do you hope for William Russell in the next five years?
We plan to grow and develop our range of insurance services for expatriates, which will always remain our focus. Technology will play a significant part in this, and we are investing heavily to stay ahead of the curve to ensure we exceed expectations.
We will develop new benefits to match emerging medical processes and developments and enhance existing plans to ensure they are always up to date for a global workforce.
We promise to remain a personal service, ensuring our members are treated as we would wish to be treated ourselves. Additionally, we will always commit to being fair and transparent.
Duncan Craig | Customer Loyalty Manager | William Russell
Thank you to William Russell for their answers and long-standing partnership. Does your business need expert advice and access to our network of global specialists? Contact us here.