Mauve's Global Guide for Consumer Goods Companies
How to Expand Your Business in the Consumer Goods Industry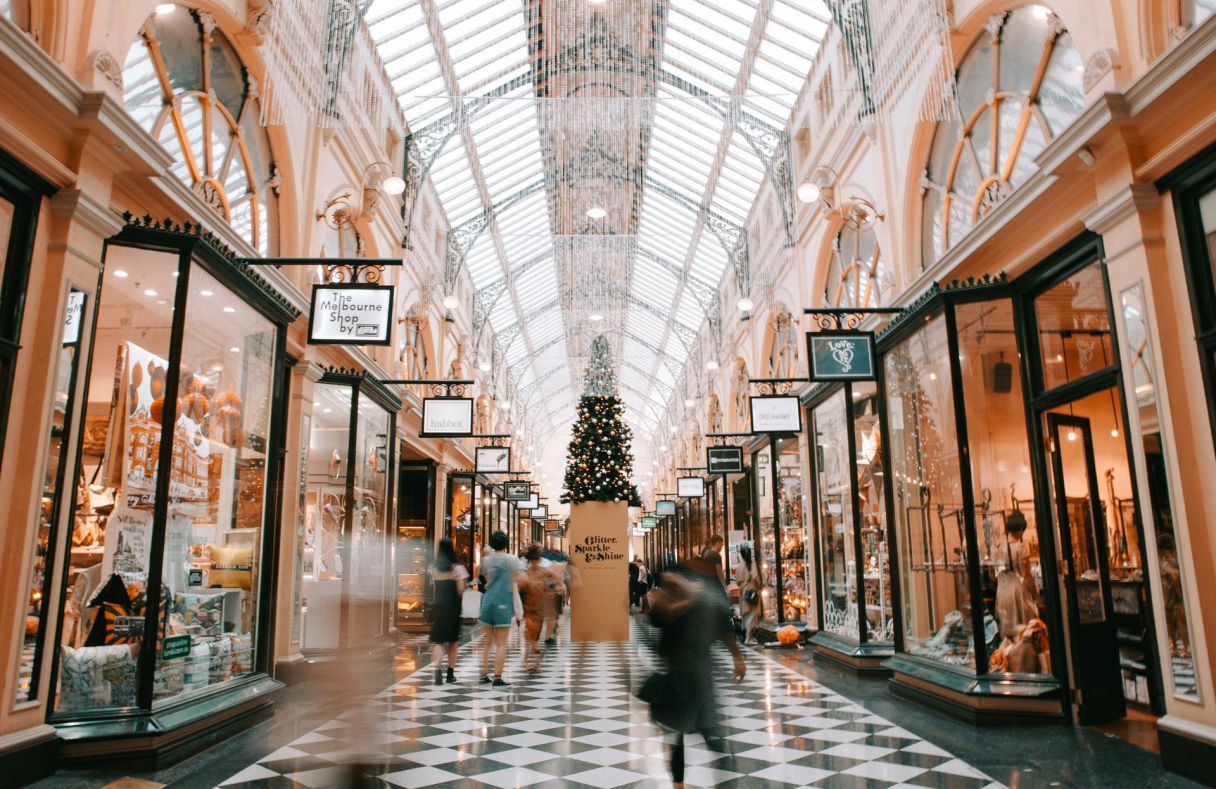 For any employer, expansion into new markets and locations is an exciting business venture. Not only does it open your organisation to an array of opportunities, but it also allows you to place your business in the most optimal market position for maximising profits and potential. Unfortunately for the consumer goods industry, making the shift from local to global can often become difficult due to the added responsibility of physical products.
From trading laws, storage considerations and logistics to the general complications such as immigration and payroll – the steps to expanding a consumer-facing business internationally can seem overwhelming.
Global expansion in the consumer goods industry requires extensive research and an effective strategy. But with the right knowledge and support, your business can take its local operations to global heights.
Why Should Your Company Go Global?
Despite various challenges, there are many benefits to global expansion as a consumer goods organisation.
For any multinational organisation, the main benefit to global expansion is the increased opportunity for growing sales and revenue. For a consumer goods company, venturing into new territory allows the organisation to target specific demographics and markets where the demand is high and your product can thrive. As a multinational organisation, you can assess the current market trends across various locations and position your product in the area it is most desired.
Additionally, expanding internationally can benefit consumer goods organisations internally. Hiring overseas allows organisations to access a range of talent and connect with highly skilled individuals across the globe. Within the consumer goods industry, having an in-country presence is critical to ensuring the stability of your business. Therefore, connecting with local skilled workers can accelerate business growth, allowing your company to learn from people with first-hand experience and understand the factors that will help excel your business in the local area.
Despite its major advantage in accessing greater opportunities and accelerating business growth, global expansion as a consumer goods organisation has various complications. Before taking the leap to conquer new markets, it is essential to consider how your organisation can overcome the challenges that may otherwise leave you in legal, financial, and operational difficulty.
Overcome the Challenges
In order to succeed in expanding your consumer goods business globally, your organisation must consider the varying laws and regulations between countries. When dealing with physical products, it becomes more complicated as not only does the organisation have to consider the immigration and working regulations in the new foreign country, but also their trading laws and taxes. Organisations should undergo financial and operational preparation to ensure full compliance in the country they are expanding to.
In a world of economic uncertainty, it is also essential to consider the supply chain instability and unpredictable markets that arise when selling consumer products. As the global pandemic and political uncertainties such as Brexit cause major disruption to the global supply chains, employers should ensure their workforces are efficient and present with plentiful workers on hand. By creating an organised and strategic plan for distributing products internationally, consumer goods companies can avoid any further disruption to their business.
Establishing a strong supply chain ecosystem is crucial to the global development of a consumer goods company. Employers should consider obtaining multiple distribution centres and networks where possible, to allow direct contact with customers across various channels. Although the initial cost of setting up multiple centres may appear daunting, logistics collaboration will benefit the business in the long run, reducing the total cost and improving service to customers.
Unfortunately for consumer goods companies, the new remote working era does not apply to the many employees that must be present on-site to carry out their duties. To run a multinational consumer goods organisation, the cost is high. Not only does the organisation require on-the-ground workers and distribution centres across its multiple locations, but they also have to consider the type of storage required for their specified product. For example; food and beverage companies have to consider factors such as temperature to avoid food wastage and lost profit.
How Can Mauve Help?
At Mauve Group, we understand that consumer goods companies require a range of workers across various locations to achieve global success. The work-from-home phenomenon sparked from the global pandemic is not as applicable to those in the consumer goods industry as it is to other industries. So, how do you start building a global workforce from a local operation? With Mauve's long-standing and proven history of partnering with consumer goods companies, we can apply our extensive experience to guide you through every step of your global expansion process.
Mauve's project management solution allows organisations of any size to achieve their business goals through planning, management and implementation of projects bespoke to your organisation. Whether you are seeking to form a team abroad, looking to conduct market research to establish potential avenues for expansion, or launching a new product – Mauve's experts in project management will work with you to reach your global business goals.
With organisations in the consumer goods industry requiring multiple distribution centres and employees on-site to deliver the best quality service to customers, it can be difficult to grow your business without an entity in each location. Fortunately, Mauve's Employer of Record solution allows organisations to compliantly employ their workers in countries where their own local entity is lacking. Not only does this save your company money and risk, but it also saves time by shifting HR administration onto Mauve – allowing you to focus on the daily management of your workers and global projects. We can further touch on our own local employees to assess the best location for your company to set up, tailored to the market trends and profitable opportunities for your business.
As a consumer goods organisation, it can also be difficult to adapt to the local currencies and payroll systems of each foreign country you are looking to expand to. Mauve's payroll solution can handle your foreign financial complications. We can set up your employees on an in-country payroll system, send accurate salary calculations, and transfer your worker's funds with guaranteed compliant fund remittance, regardless of differences in currency.
If you are looking to take your business global, Mauve's experts can assist you at every step of your journey with cost-efficient, time-saving, and risk-free solutions.
No matter the scale of your requirement, get in touch with Mauve here to take your business to the next level.
For more industry-specific tips and guidance, follow us on Twitter andLinkedIn!