Mobilise Your Millennials: The Gateway to Globalisation:
Thoughts from the CEO: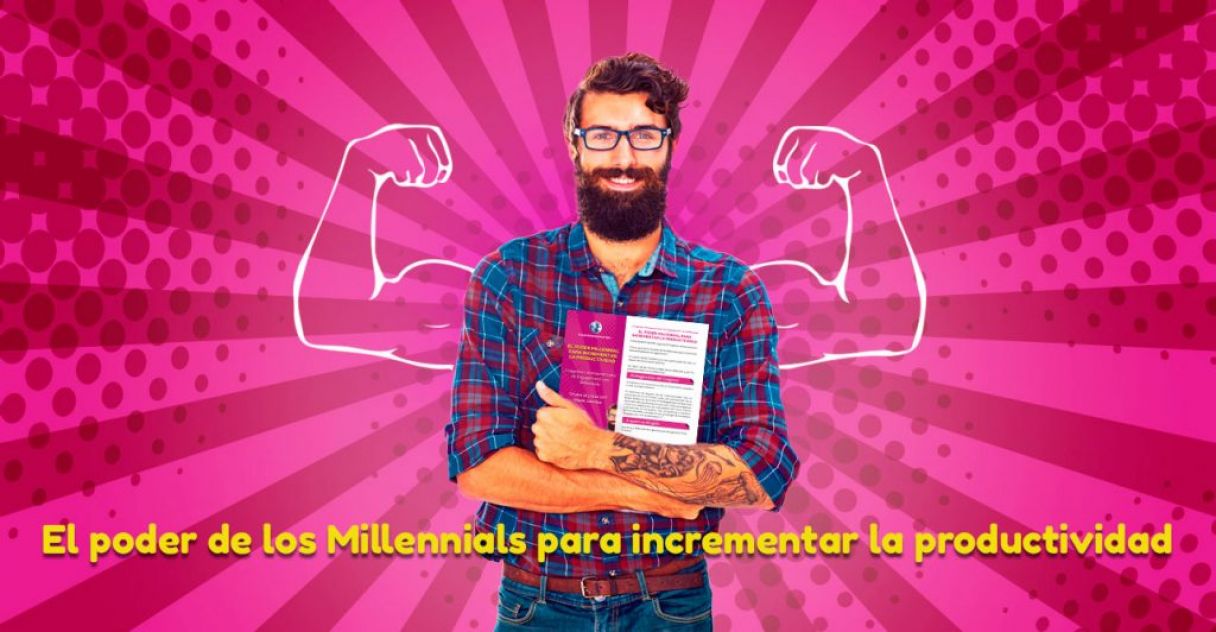 At the end of October, myself and our LATAM Business Development Executive, Diana Diaz, hosted a keynote presentation at the Business Factory's Millennials Congress event in Bogota, Colombia. The event was designed to champion millennials, providing insights from notable CEOs and their millennial employees on how to harness the workplace productivity of this key generation.
Business today is global and more organisations than ever are moving beyond their existing marketplaces in the hunt for increased profits, lower overheads and new consumer bases. As the most globally-connected and technologically-savvy generation yet, millennials are uniquely positioned as employees to support an organisation with its international ambitions. Properly utilising their expertise is essential if you want to take strides in the global marketplace.
As an employer of many talented millennials, I am very aware of the many important, ingrained qualities that make them fantastic employees – when utilised in the right way. To harness the productivity of millennials, you need to recognise their differences and their unique skillsets, and adapt your business and mentality as an employer or manager to nurture these skills.
Technology is a huge buzzword when it comes to millennials. As the first 'digital natives', millennials have grown up in a rapidly evolving world, and it has been found that millennials are 2.5x more likely than any other generation to be early adopters of new technology. They have an ingrained understanding of new and innovative workplace technological solutions that will streamline your operations and save money, after an initial investment.
Hand-in-hand with their technological savvy goes the innate creativity of millennial employees. Millennials are taught the importance of innovation from a young age, reinforced by their increased access to media, rolling news, travel and better educational opportunities. A millennial employee's alternative worldview can bring a fresh outlook on problem-solving and policy-making to your organisation.
Millennials do not want to be confined in their work- they want to connect, travel, explore and create. We recognised this at the beginning of the global revolution, and have spent the last twenty years working to build a flexible and connected environment for our workers – millennial or otherwise. Through this, we've developed the expertise to help other organisations to do the same.
Ensure your millennial worker is a collaborator, not a minion – they want to feel like an active part of your brand and be constantly involved in the decision-making process regardless of their level within the business; in turn, invested in its success or failure.
By making sure the workplace needs of your millennial employees are met, you are going a huge part of the way to creating a positive, inclusive, collaborative and active culture in your organisation. This will in turn foster a spirit of innovation and lateral thinking that will drive success.
A La Rueda Rueda – A Small Foundation Bringing About Big Change in Colombia
At the Business Factory event, I met Viviana Barguil, the interesting and inspiring founder of A La Rueda Rueda, a charity created in 2013 to support children in vulnerable situations in the Colombian Caribbean Region. The foundation hosts programmes designed to foster a more supportive and communal local environment for children and their families.
A La Rueda Rueda currently serves more than 240 children and adolescents through music, dance, sports, painting, crafts, boxing, chess and family development workshops. The foundation is going from strength to strength and will soon expand to 6 other departments of the Caribbean Region; as Ms. Barguil herself stated during the foundation's launch, "I visualize myself travelling from one city to another building new integral centres and seeing and feeling the happiness of children and parents."
This foundation is a fantastic example of inspirational philanthropism, giving back to local communities and motivating a spirit of cohesion and compassion in otherwise underprivileged areas; this is an environment we strive to achieve within Mauve Group and an ethos we wholeheartedly support.
Ann Ellis – CEO