The Global E-Learning Explosion
How Mauve Is Helping the Education Sector Move Online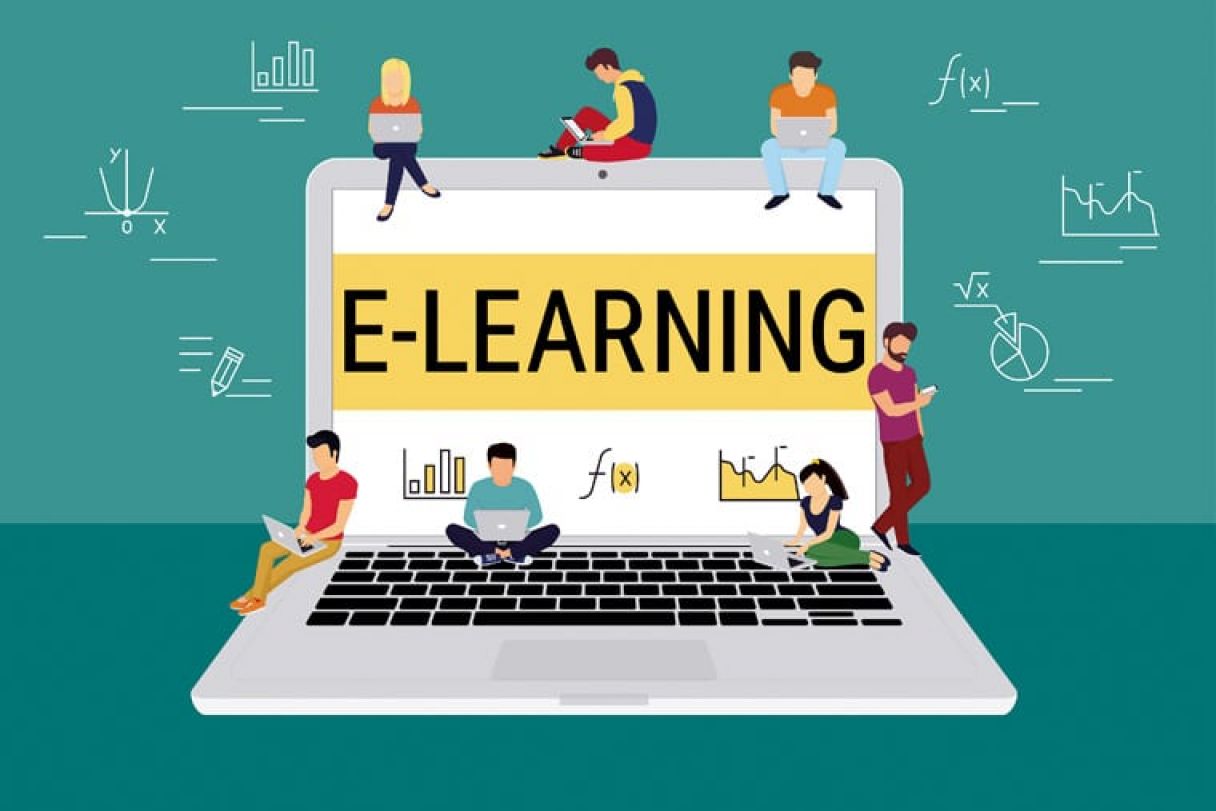 Challenging situations often give rise to the greatest innovation – and this resilience and creativity is being seen around the world as communities grow online.
Nowhere is this more evident than the education sector. Learning providers have experienced an explosion in the appetite for digital resources, with some platforms seeing a 400% increase in activity. In lightning-quick time, educational establishments around the world have mobilised to deliver programmes and resources virtually; bringing new opportunities to a global network of learners.
To adapt quickly and efficiently to these new circumstances, learning providers need the right support for their remote and international workforces producing and managing e-learning programmes. Mauve Group counts a large number of universities and educational establishments amongst its client base and has experienced a rapid surge in requests to support the launch of e-learning projects and the workers producing them.
In this week's blog, we explore the benefits of e-learning and explain how companies like Mauve are helping to provide human resource support to the education sector's move online.
The Benefits of E-Learning:
E-learning online has the following benefits for educational establishments and students alike:
Designing courses for e-learning offers more flexibility, inclusivity and ease of access.
Educational establishments can design for face-to-face sessions but also support learning through asynchronous, on-demand materials. This also gives participants the opportunity to learn according to their diverse needs, learning styles and expectations.
Discussion boards and other chat facilities enable participants to feel part of a learning community.
Participants can choose their level of engagement with the materials and be more autonomous in their learning.
Participants can access materials from anywhere in the world.
You can use the learning analytics to gauge participants' engagement with different material (role of ethics here too).
How Mauve Can Support:
Our global services and solutions help to facilitate the behind-the-scenes personnel requirements of your e-learning programme. Mauve Group can adopt responsibility for functions such as HR, employment, payroll and compliance. This leaves you to do what you do best; teaching, managing courses and enrolling students.
Employer of Record and Payroll for Remote Staff
Collaboration and input will be needed from many different departments to successfully implement an e-learning course, including programme directors, developers and other IT support, tutors and so on. With lockdowns ongoing around the world, these workers may be working remotely and require compliant employment in that location.
Mauve Group can help to facilitate employees to work remotely on a long or short-term basis. If they are unable to travel or need to work from a different location to the office, our Global Payroll or Employer of Record solutions can make this possible.
Agency of Record and Evaluation Services for Freelance/Independent Contract Staff
Hiring independent contractors or freelancers to work on your programme? These types of worker can help to accommodate your short- to medium- term requirements while you establish your e-learning programme. However, ensuring these workers meet the legal criteria for independent contractors or freelancers is important. Mauve Group can provide evaluation services to verify their status as a contractor or freelancer with the local authorities.
Mauve Group can also act as the Agent of Record for the independent contractors or freelancers that you choose to work with. The service will involve the provision of a consultancy agreement between Mauve and the worker, and the processing and payment of the worker's invoices – removing administrative burdens from your institution.
Drawing on almost twenty-five years of international experience, our experts can consult on HR compliancy in-country. We will ensure your contracts and HR procedures adhere to labour law through our HR Risk Assessments and Employment Factsheets.
Mauve's Payroll and Compliance department can assess international fiscal impacts, liabilities or risks that may arise from launching your e-learning programme and employing staff to work on the project. The team can provide information on local grants or training and development incentives available to educational establishments.
Employing programme staff through your own overseas entities? We can assess any in-country fiscal implications, such as risk of permanent establishment. To payroll staff through your local entity, we can carry out payroll calculations as well as salary and benefit benchmarking. We will report on new governmental measures announced to reinvigorate economies, and benefits or incentives due to home-based employees.
In need of support for your e-learning programme staff? Mauve Group can provide a free-of-charge consultation, tailored to your individual needs – get in touch HERE to request a call back.