Thanksgiving and Harvest Celebrations Around the World
How people give thanks in autumn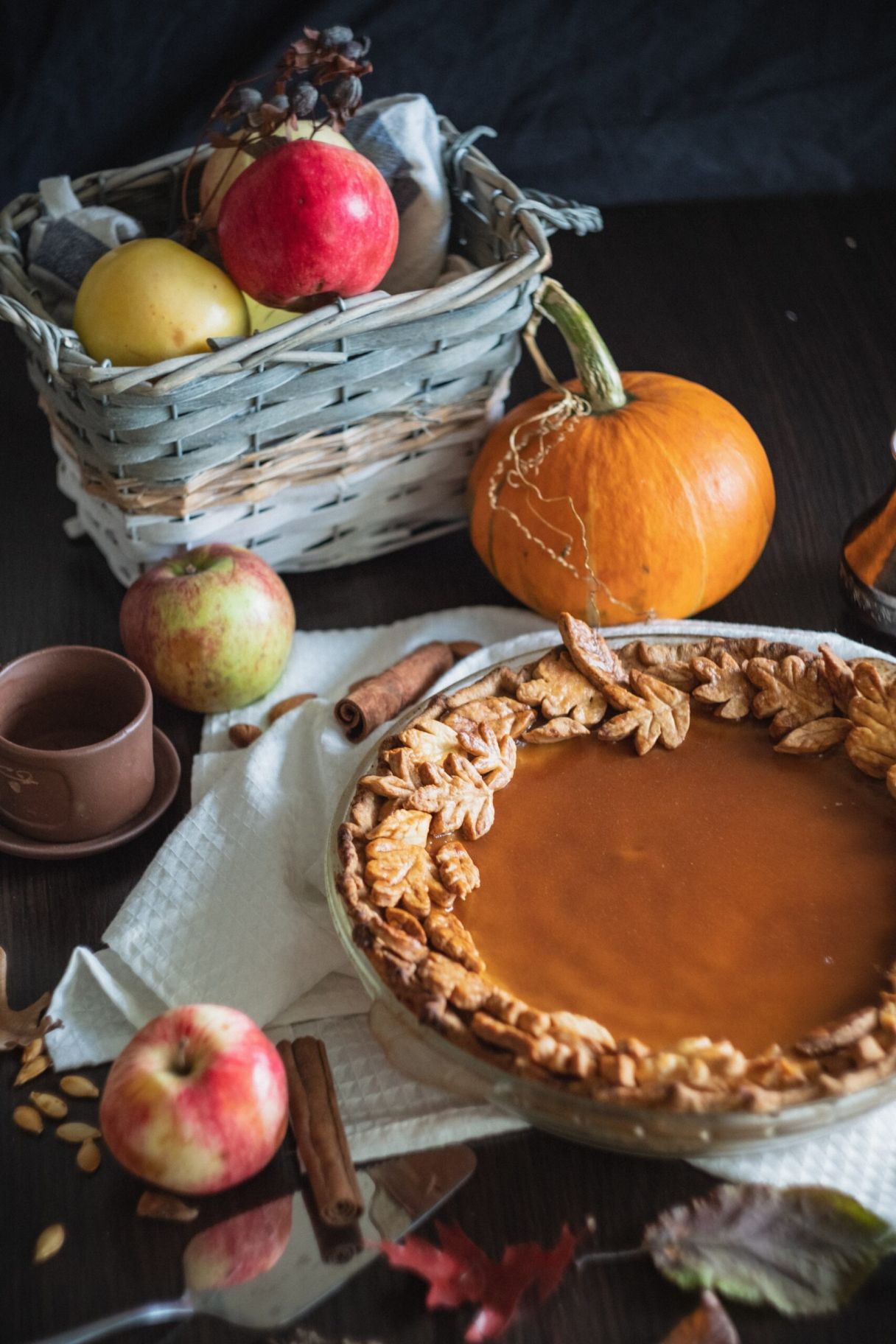 Turkey-led feasts, lavish parades, family festivities — Thanksgiving is most famous around the world for its extravagant American traditions. But Thanksgiving and other harvest celebrations aren't unique to the US. Historians believe the Ancient Egyptians celebrated the bounty of the harvest thousands of years ago.
Many other countries around the world choose to give thanks in autumn, whether for religious, historical, cultural, or political reasons. Here's a round-up of thanksgiving and harvest celebrations in six countries around the world.
USA
When does it take place? Fourth Thursday in November
Is it a public holiday? Yes
While the first American Thanksgiving is said to have been held in 1621, it wasn't until almost 170 years later that George Washington proclaimed the first national day of Thanksgiving — and it was only made an annual federal holiday in 1870.
Now, Thanksgiving celebrations are widespread across the US. Most people celebrate by getting together with family and friends to have a traditional meal including turkey, stuffing, potatoes, and pumpkin pie. Parades and major sports fixtures are often scheduled on Thanksgiving Thursday. So staff can celebrate, the majority of businesses close on Thanksgiving, and give staff paid time off.
Canada
When does it take place? Second Monday in October
Is it a public holiday? Yes (in most mainland provinces)
While Canada's Thanksgiving celebrations are lesser known, it's actually an older tradition than in the US. English explorer Martin Frobisher reportedly celebrated his safe arrival in North America with a Thanksgiving meal in 1578.
Thanksgiving traditions in Canada are relatively low key compared to those in the US, though there are many similarities. Family celebrations, football, and parades are staple fixtures of Canadian Thanksgiving.
In mainland Canada, Thanksgiving is a public holiday. Many people are given the day off work. In the Atlantic provinces, the holiday is optional.
Germany
When does it take place? First Sunday in October
Is it a public holiday? No
Across the Atlantic, harvest celebrations are less common. But the German festival known as Erntedankfest is a notable exception.
Also observed in Switzerland and Austria, Erntedankfest is celebrated on the first Sunday in October. Churches begin the day with a sermon and singing. This is followed by a procession, and the presentation of the harvest crown to the harvest queen. German Thanksgiving is topped off with music and dancing, food and fireworks.
Erntedankfest is a religious holiday, rather than a public holiday. Businesses usually stay open, and staff must request specific time off if they don't wish to work during the festival.
Japan
When does it take place? 23rd November
Is it a public holiday? Yes
Thanksgiving in Japan is closely tied to a celebration of the Japanese workforce. It is now known as Labor Thanksgiving Day (or Kinrō Kansha no Hi).
The ancient Japanese harvest festival was known as Niiname-sai. But since World War II, the festival has been a celebration of the enshrinement of fundamental human and worker rights in the Japanese constitution.
Most businesses remain open on Labor Thanksgiving Day. While the Japanese often meet with family and friends to share food and gratitude, the celebrations are much lower key than in other countries.
Liberia
When does it take place? First Thursday in November
Is it a public holiday? Yes
The Liberian Thanksgiving tradition was brought to the country by African people who had been enslaved in the US. Because of the festival's roots, some Liberians have a difficult relationship with Thanksgiving.
Many Liberians go to church on Thanksgiving. Harvest produce is brought and auctioned off to attendees. After the service, people return home to feast with their families, eating a fusion of West African staples, food from the American South, and ingredients from Europe and the Caribbean.
In Liberia, Thanksgiving is a public holiday. People are given the day off, and schools and businesses close.
Grenada
When does it take place? 25th October
Is it a public holiday? Yes
Grenada's Thanksgiving festival is one of the youngest in the world, having started after the 1983 US military intervention in Grenada. Grenadians celebrate the thwarting of an attempted coup by the then-deputy prime minister.
The reason behind Grenada's Thanksgiving tradition differs completely from other nations. But it is now a public holiday — schools and businesses close, giving most people the day off to celebrate.
How to manage national holidays with a global workforce
The huge range of public holidays around the world can be difficult to keep up with if you have a global workforce. Being aware of national holidays around the world can help you plan staffing arrangements.
An Employer of Record helps you manage everything from national holidays to annual leave requests among your global workforce. Find out more about Mauve's Employer of Record solution or get in touch.