What are Dispersed Employees?
Untangling Global Mobility's COVID19 Buzzwords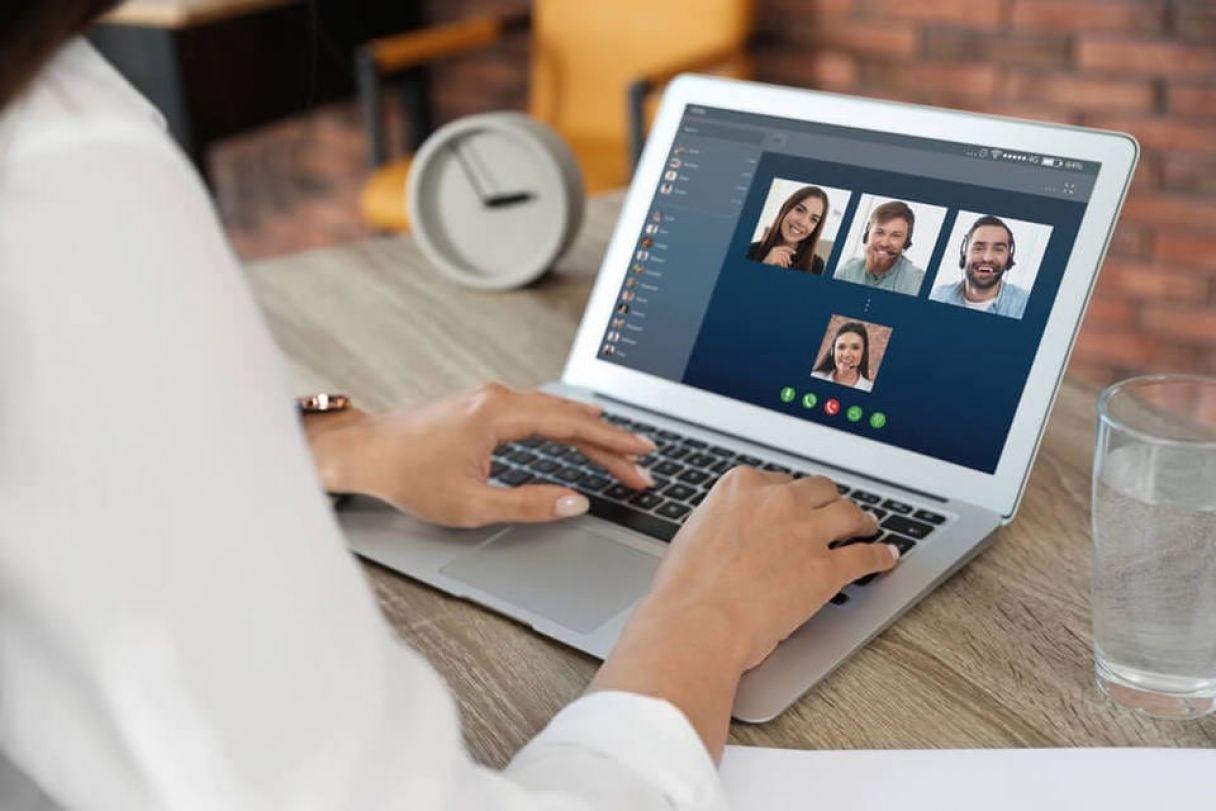 When something new and, dare we say it, unprecedented, hits the world of global mobility, it is not long before we start hearing and seeing repeated terminology that attempts to define the phenomena. Two such buzzwords doing the rounds during the continued pandemic are the concepts of dispersed employees and virtual assignments.
With huge proportions of the global workforce now working outside of office settings, it is likely that most companies have some experience of these two terms– whether or not they realise it. Recent trends such as the rise of home working and largescale changes to workforces in the wake of COVID19 have fuelled the increased chatter about these concepts, and they are inescapable on global HR message boards and social channels.
Remote or home working is a huge contributing factor; many of the big tech giants have announced they are extending home working until the end of the year and Twitter's CEO Jack Dorsey has even offered permanent work-from-home arrangements to staff. In fact, it is estimated by McKinsey that 27% of the workforce will remain permanently working from home – and some of these individuals will have taken the decision to decamp to different locations or countries, as technological advancements and approval from employers mean they can conduct their activities from elsewhere. Some countries, such as Barbados, are even considering incentivising remote workers post-COVID by offering them special year-long visas. But what does this new decentralised workforce mean for employers who might be lacking in experience or preparation?
In this new blog series, we will address different jargon and concepts with the aim of simplifying conversations around COVID19 and global mobility – starting with the notion of dispersed employees.
What are dispersed employees?
Dispersed employees are any workers that have been permitted to work outside of their normal or assigned office location or country of work, often suddenly or unexpectedly in the wake of a situation or challenge.
In the context of the COVID19 pandemic, dispersed employees refer to workers who have travelled to another location and are now working there as a direct result of the virus. This could mean a new province or state within their existing country, or indeed an entirely new country altogether. The move is often unplanned or agreed quickly in response to a situation.
What factors have led to dispersed employees during COVID19?
There are many reasons for the dispersal of employees during COVID19, but some of the most frequent scenarios experienced by our clients include:
Closure of office locations, or office capacity reductions for social distancing purposes.
Emergency moves from virus-hit areas.
Grounding in one location due to travel restrictions and lockdowns.
Closer proximity to family members and friends.
Care-giving responsibilities.
Moves to second residences during lockdown.
Desire to find a more comfortable place to settle during lockdown, e.g. outside of urban areas.
Seeking better infrastructure, healthcare and lower potential for volatility.
Furlough – taking the opportunity to spend time elsewhere while furloughed.
Challenges of dispersed employment
Dispersed employment can be a challenge for employers because of the rapid, sometimes unplanned nature of the movement. Add to that the subsequent resource constraints of tracking that employee or indeed, an entire workforce. In fact, we are hearing from clients and prospects that the true picture of dispersed employees in their companies is completely unknown because of a lack of planning or standardised processes in the early stages of the pandemic.
Employers or HR teams must maintain regular contact with the worker to determine their location and status. It is not simply a case of making one call and logging their location at that time – the worker may have moved multiple times during lockdown and easing, and the employer is obligated to know their whereabouts. Duty of care does not stop with furloughed workers, either. Employers still have a responsibility to dispersed employees that have been furloughed, and it is widely recommended that regular contact is kept up to ensure smoother transitions into work or consultation when the time comes. With resources tightened due to the financial impacts of the virus and increased workloads as a result of staff reductions, these practices can be a challenge for responsible personnel such as line managers or HR teams.
Compliance issues are an additional factor. If a worker is carrying out business activities in a certain location, employers have a duty to ensure their specific actions comply with local legislation. If the employee has moved to country outside the employer's network, HR or management may not have the knowledge of that area to absolutely ensure compliance. Are there any risks of immigration breaches, or taxation problems for the individual and company alike? Do their location and activities present any issues of permanent establishment? Consulting legal or accounting partners in each location may not be timely or practical financially, particularly if workers are dispersed over multiple locations.
Additional challenges can arise in ensuring the worker's chosen work location is suitable from a productivity and wellbeing standpoint – do they have the space, means and materials they need to work safely and efficiently? Considerations should be made about what can be offered to ensure business continuity if the new location is long-term.
Efficiency-wise, does the employee's new location present new opportunities to streamline? If the relocation looks like it may be long-term, it could make better financial sense to payroll or even employ from the new location. There could even be new avenues for business in their new location.
Solutions to support dispersed employees
If your company has responsibility for dispersed employees and needs solutions that make the most of your resources, Mauve Group can help. We cover all the above services and want to do whatever we can to help keep you afloat – get in touch here for a free phone consultation.