What are smart cities and how can they help my business?
Most cities are moving towards some element of smart planning - we explore the benefits of digitally connected cities for globally-minded businesses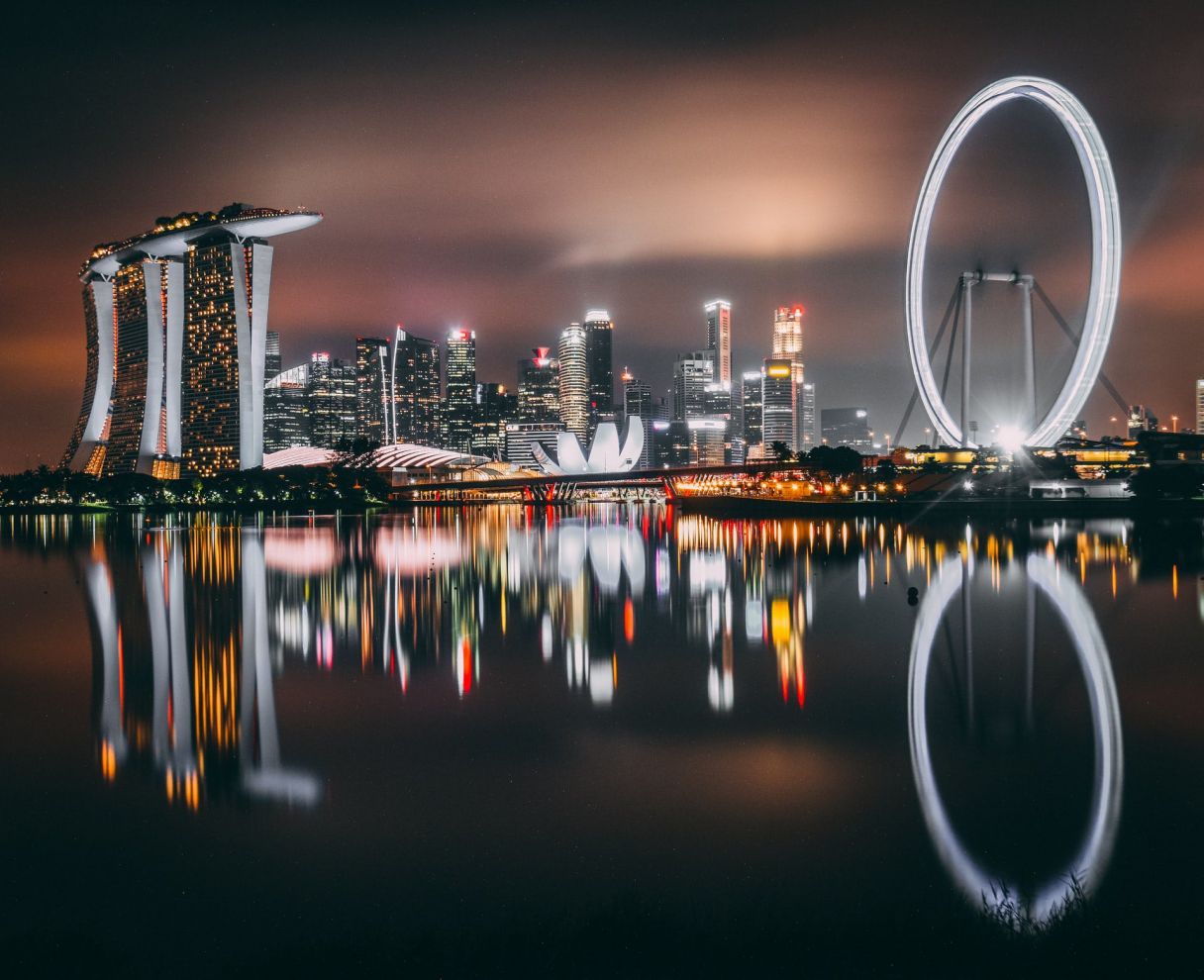 What are smart cities?
The smart city is a groundbreaking concept in urban planning and architecture.
The European Commission defines smart cities as "a place where traditional networks and services are made more efficient with the use of digital solutions for the benefit of its inhabitants."
These cities utilise digital technologies to improve the efficiency of urban resources – enhancing the function of public services such as waste, transport, energy and water.
A smart city works by collecting data about the way the city and its inhabitants operate. The information is processed and used to improve the quality and interactivity of resources and services.
What are some examples of smart cities?
Singapore is one of the most famous global "smart cities" – named no.1 in IMD's 2021 Smart Cities Index. With big data solutions such as connected traffic systems, Singapore has been described as the poster child for smart cities.
Other contenders such as Zurich, Oslo and Taipei were all listed amongst IMD's top 10. From sensor-based waste management solutions to digital leak detection, many cities are bringing smart solutions to traditional urban planning challenges.
What are the benefits?
The most obvious benefits of the smart city are the infrastructure and functionality improvements it can bring. Cities using smart technologies learn from data and reduce information siloes, meaning public services are better connected.
By making resources more efficient, these cities can have environmental benefits – such as the reduction of emissions and streamlining of polluting manual activities. For example, digital technology can be harnessed to dim streetlamps when no-one is around, reducing energy use.
Through innovative solutions such as anti-gunshot technology, smart cities can be safer spaces in which to live. They promote digital equity, with public areas having greater connectivity at affordable prices. Economic competitiveness and increased job opportunities mean that they are financially attractive to workers too.
Smart cities are appealing locations to set up or relocate a business. Officials involved in the planning of purpose-built smart cities look to offset their own investment by enticing foreign investors with incentives. One such example is Abu Dhabi's Masdar City, which offers a range of business support services such as quick licensing and 100% company ownership.
What are the disadvantages?
Some have dismissed smart cities as a dystopian future vision of our urban spaces.
The biggest factor that has been raised is the issue of data privacy and security. These cities are reliant on the collection and processing of data, and there are concerns about the lack of opportunity for individuals to give consent to those data activities. The privatisation of certain public services, and the question of who has access to the data, adds further complexity to this issue.
Absolute reliance on technology is a frightening prospect for some. Security breaches or technical errors could lead to the loss of personal data, disruption or damage to public spaces, and in worst-case scenarios, endangerment of citizens. Some commentators are worried about the manipulation of these urban technologies by bad actors without careful security and regulation.
What does this mean for global employment?
Smart cities are interesting for a number of sectors, not least within the global employment and HR context.
Cities embracing smart technologies appeal to workers looking to relocate internationally due to more organised infrastructures and future-focused planning. Singapore is one of the world's most popular destinations amongst expats.
The transition to smart functionality will also mean job opportunities, especially in sought-after technical occupations and other shortage roles. Smart cities will want to attract the best in talent to maximise their investment – academic research has pinpointed essential new roles and training that will be urgently needed to service their development. This could lead to attractive incentives such as special work permits to invite specific skillsets into shortage positions.
Smart cities create jobs in a different type of environment than we are used to, however. Traditional roles that support the functioning of a city may be automated within these intuitive urban areas. Those jobs that do remain will require increased technological understanding and specific training.
Remote and hybrid work will encounter advantages as smart cities provide more affordable connectivity, better data storage and automation, and increased collaborative spaces. These increasingly popular work models will also have an impact on the way cities operate, as consumption habits, transportation and office usage shift in line with more organisations offering flexible options.
Employment laws may also be impacted. Regulation often fails to keep up with the pace of rapidly-developing technologies – something that has recently also been debated within the context of the metaverse. Smart cities will have a bearing on industry regulatory legislation, data privacy, employment contracts, and competition, and the adaptation will be a long-term work-in-progress – smart cities need smart laws.
What's next for smart cities?
Planning for future smart cities continues at pace. Saudi Arabia announced an enormous project in 2017 known as Neom – a city spanning 170km across the northwestern Saudi desert and built to be entirely emission-free by 2029.
Neom will be made up of three individual areas, one being the controversial "The Line" project – a 110 mile-long linear sub-city with space for nine million residents and boasting a zero-car policy. The Line recently received positive and negative criticism for its space-age proposed designs.
More and more cities are embracing the move towards intuitive data solutions, connectivity and efficiency – and with 68% of the world's population projected to live in urban areas by 2050, the smart city looks set to become the norm.
Mauve Group provides a range of solutions to help you move workers into desirable global locations – or set up a company wherever you want to be. To discuss how we can support you in a smart city or any other of our 150+ locations, get in touch here.