Africa on The Move:
2018's Key Trends in African Workforce Mobility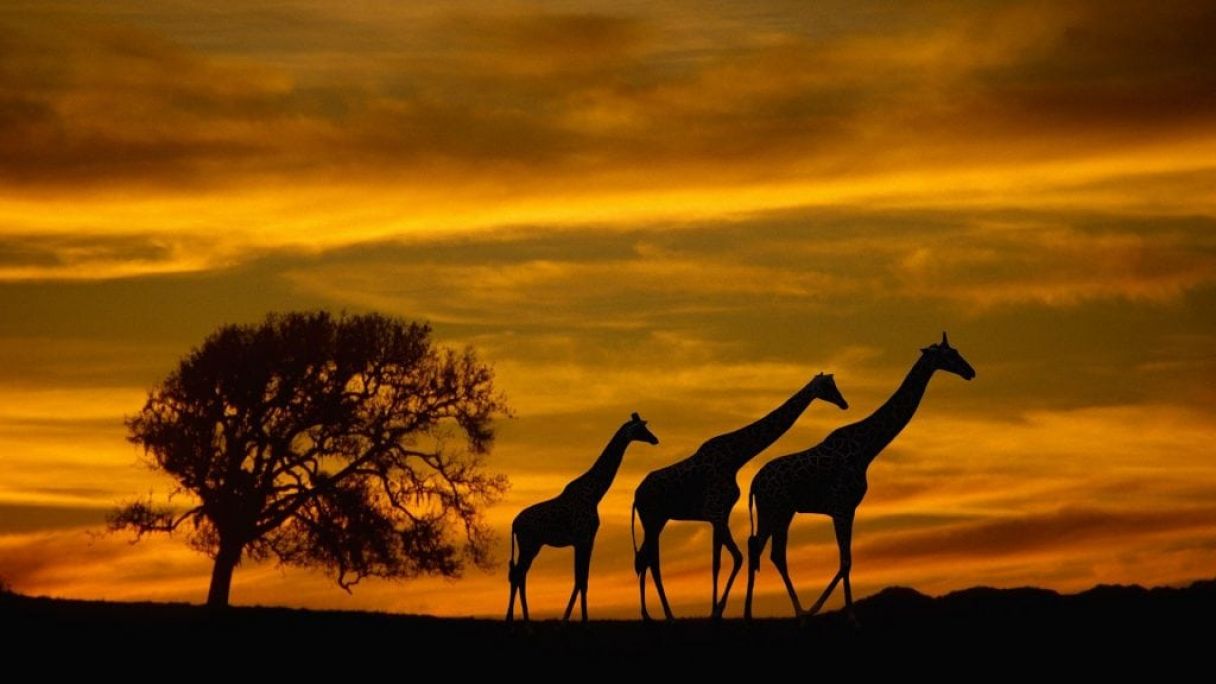 Earlier this year, the global accountancy firm Deloitte published a paper exploring key HR trends in Africa – interest in the region has accelerated as 6 African countries were named in the 10 fastest growing economies in the world. Overwhelmingly, the report's survey of 2000 companies from 90 countries showed a huge trend towards mobilisation of workers into, out of and around Africa – HR professionals interviewed had a mounting awareness that strategic planning and focus was required in order to optimise international and domestic assignments in Africa.
The report's findings echoed an increasing demand for African solutions noted by Mauve over the past few years – in response to these requirements, Mauve has recently launched new solutions or improved existing services in the following locations:
Cameroon Namibia Rwanda Ivory Coast Ethiopia
Whether your requirement is in one of these locations or another African country not listed, Mauve's extensive coverage in the region can support the growing trend of African mobility highlighted in Deloitte's findings. Key learnings from the survey included:
1. Mobility is becoming increasingly necessary to fill key talent shortages:
Although Africa's standing on the global economic stage is improving, there is still work to be done in relation to educating workforces and providing skills transfer to fill current talent gaps. External companies are seconding employees to African offices to train local staff or fulfil required duties on an interim basis; this is being managed through frequent, short business trips or longer residential assignments where expatriates require work permits and relocation allowances.
2. Mobility is moving from an administrative concern to a strategic one:
Previously, the rapid rise in African employment mobility was managed as an administrative concern by HR professionals, working in a reactive manner to meet the staffing demands of African-based projects. Organisations operating in Africa are beginning to realise that mobility projects are taking place on a grander scale and require more of a proactive and forward-thinking approach that incorporates the organisation's strategists. This thought-shift will lead to optimisation of expenditure, faster timeframes, greater efficiency and compliance; in turn a proactive approach will reinforce project success and employee wellbeing.
3. International mobility is being used as a way of attracting employees:
International travel is viewed as a desirable perk of certain positions, particularly for millennial and Gen Z workers who have caught the travel bug or have little in the way of familial responsibility. Many external companies often utilise a particular African country as a continent-wide hub and require seconded staff to travel intra-Africa – roles such as these are increasingly popular with African nationals returning from periods of travel, work or study abroad. These positions appeal as the returning worker is able to live in their home continent but continue to broaden their horizons through work-based travel.
4. Leadership positions now require mobility as a prerequisite of employment:
As mentioned above, external companies are increasingly utilising African countries like Nigeria and South Africa as a continental hub for their operations. In cases where companies have a series of satellite offices around Africa to facilitate aspects like manufacturing and logistics, they may require regional senior management to oversee operations. These senior managers often work remotely with a requirement of frequent travel to streamline and negate the need for static local managers in each location.
5. 80% of companies seconding staff to Africa operate the same global mobility policies globally – In 82% of surveyed cases, companies had no formalised policies for moves into and out of Africa:
This final point almost stands at odds with the previous findings of the survey, in that it shows that many companies have not yet developed appropriate strategies and policy to match the growing demand for employment mobility in Africa. Without effective procedure in place, these assignments can become difficult to manage, expensive, time-consuming and inefficient and can have a damaging effect on the morale of employees leading to retention issues. At the very worst, managing a mobility assignment with no policies in place, or applying generalised global rules to an African country with its own specific legislation, can cause workers to be employed non-compliantly, leading to legal disputes, fines, imprisonment and blacklisting from the country.
The report also surveyed mobility professionals handling the relocation of families of deployed workers; this highlighted that spouses and children often found it difficult to integrate into Africa. Families felt that company policies lacked proper support and there were concerns about security that were often unfounded given the relative stability of the regions in Africa to which they were relocating. These concerns illustrate the need for robust assimilation planning from the outset and throughout the assignment, incorporating relevant aspects such as cultural awareness and language training, school and accommodation search, and regular check-ins to monitor morale and integration.
Click here for Deloitte's original paper.
New and Updated Solutions in Africa
Mauve Group has recently launched or updated five country solutions in Africa; below we list the services we are currently able to support in each location. We can also provide an extensive range of complementing Value-Added Services such as cultural training and relocation support in all locations.
For details of our full African coverage, head to the interactive country map on our Homepage. (LINK)
Ethiopia:
Salary Benchmarking
Global Payroll
Contract Management, Local Employment Law & HR Support
Global Business Expansion
Global Workforce Solutions – Locals.
Cameroon:
Work Permit Sponsor
Global Workforce Solutions
Visa & Immigration
Salary Benchmarking
Global Payroll
Contract Management, Local Employment Law & HR Support
Rwanda:
Work Permit Sponsor
Global Workforce Solutions
Visa & Immigration
Salary Benchmarking
Global Payroll
Contract Management, Local Employment Law & HR Support
Global Business Expansion
Namibia:
Work Permit Sponsor
Global Workforce Solutions
Visa & Immigration
Salary Benchmarking
Global Payroll
Contract Management, Local Employment Law & HR Support
Global Business Expansion
Ivory Coast:
Global Workforce Solutions
Visa & immigration
Salary Benchmarking
Global Payroll
To enquire about these services or any of the above information, get in touch with our experts for a free consultation via the website Contact Form.