Australia Immigration Round-Up:
Mauve Australia TSS Sponsorship & Developments for Employers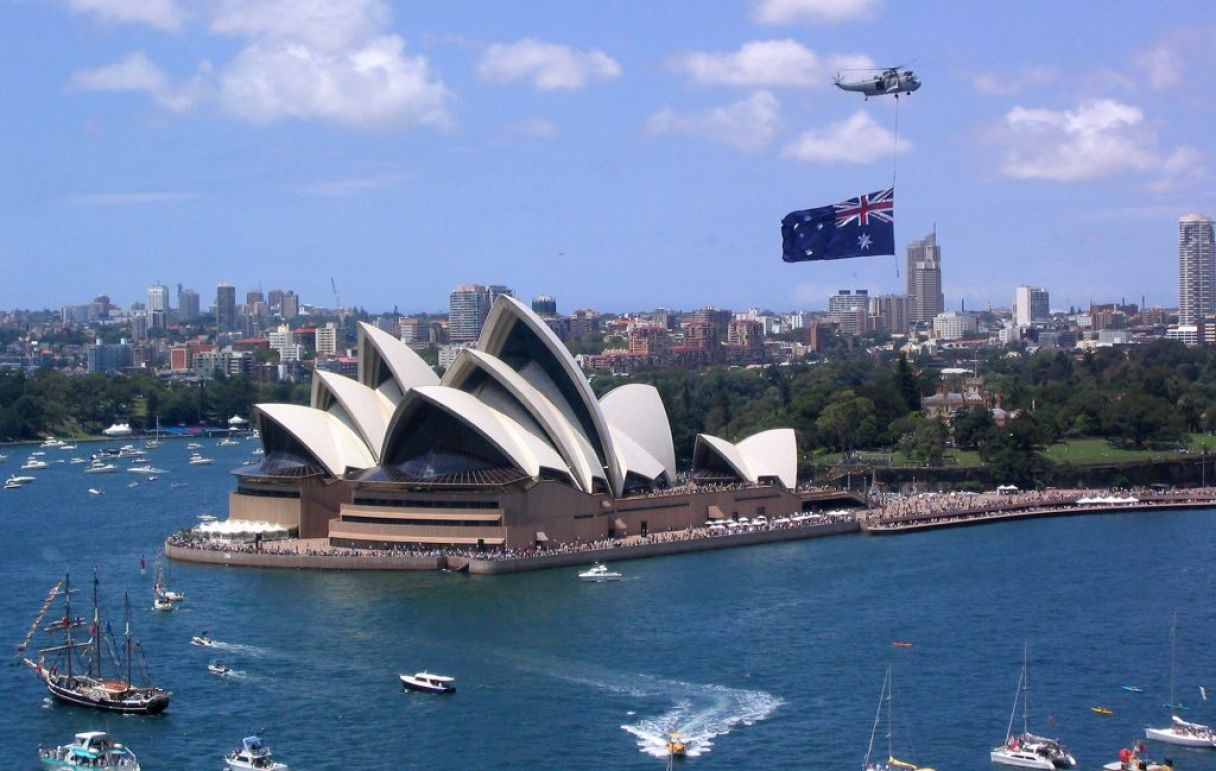 Our latest Immigration Round-Up focuses on Australia – an eternally popular destination for international assignees due to its warm weather, cosmopolitan cities, excellent quality of life and outdoorsy culture. From an economic perspective, there are many opportunities for organisations in the industrial sectors of energy, agriculture, mining of minerals, metals and fossil fuels, and manufacturing to a lesser extent; within the service sector, tourism represents a strong contribution to the country's GDP, and property and business services have also experienced significant growth in the past decade.
Mauve has been working hard to facilitate the Australian assignment requirements of our clients from an immigration perspective; below we talk through the granting of our Standard Business Sponsorship (SBS) license and other developments for employers and workers wishing to expand operations in the country.
Mauve Australia granted SBS License
Mauve Australia has recently been granted an SBS license which provides Mauve with the ability to act as an approved Sponsor. Mauve Australia can support the visa category referred to as the TSS (Temporary Skills shortage) visa under the 482 sub category; this enables employers to address temporary skilled labour gaps and shortage occupations in the Australian employment market by bringing in external genuinely skilled workers.
TSS visa holders can work in Australia in their nominated occupation for their approved sponsor under one of three streams:
The Short-Term stream – available to employers wishing to sponsor overseas skilled workers on a temporary basis. The occupations applicable to this stream are listed on the Short-Term Skilled Occupation List (STSOL). Generally, it can be used to fill positions for a maximum of two years and does not provide a pathway to permanent residency.
The Medium-Term stream – available if an employer wishes to sponsor an overseas skilled worker for a period of up to four years. The occupation must be one listed on the Medium and Long-term Strategic Skills List (MLTSSL). This stream may provide a pathway to permanent residency.
The Labour Agreement stream – this visa is for skilled workers nominated by employers with a Labour Agreement.
The length of the visa depends primarily on the worker's occupation and the stream under which it is issued.
A Labour Market Test must be performed in order to submit a TSS 482 application; as a result the job must be advertised for a minimum of four weeks prior to the signing of any contracts.
If you would like to discuss with our experts whether you/your worker could apply under the TSS visa category, or take an in-depth look into other options for Australian work assignments, please get in touch via the Contact Form.
Changes to Skilled Occupation Lists:
Recent additions to legislation have come into effect this month indicating the skilled occupations that are applicable if applying for skilled visas.
36 occupations were added to the Medium and Long-term Skilled Shortage List, with the majority focused on STEM fields such as biotechnology and environmental research; more unusually, positions such as tennis coach, footballer and musician have been added to the list, allowing individuals with these talents to apply for a permanent visa without the need for an employing sponsor.
Other changes included occupations shifting from TSS Short Term Skilled Occupations List to the Temporary Employer Sponsored MLTSSL, and others being removed completely. Some of the caveats involved with these visas were altered, such as the reduction of the minimum salary down to 80,000 AUD for Recruitment Consultants.
Overall, the number of occupations listed has been slightly increased – there are now 216 occupations available for permanent employer sponsored visas and 673 occupations available if the employer is located in a regional area of Australia.
New Option to Gain Sponsorship Accreditation:
Accredited sponsorship is available for certain employers sponsoring workers for a TSS visa and offers more streamlined processing arrangements. There were previously four categories applicable for sponsorship accreditation:
Commonwealth, State and Territory agencies;
Australian Trusted Trader;
Low-volume user with at least 85% of the workforce Australian;
High-volume user with at least 75% of the workforce Australian.
A 5th category was recently added by the Minister for Immigration, entitled Major Investment in Australia. To access this, the company must have made an investment of at least AUD 50 million; this investment must have directly generated Australian employment and the company should demonstrate a history of lodging successful sponsorship applications and employment of Australians in accordance with National Employment Standards.
The new ruling will provide access to streamlined processing for applicable businesses currently unable to meet the 75% or 85% Australian workforce profiles. This information may be of use to some of our existing Australian-based clients who wish to start their own sponsorship activities – Mauve can assist with the sponsorship application process, so please get in touch via the Contact Form or info@mauvegroup.com for more information.