China's Belt & Road Initiative:
What Does it Mean for Global Mobility & Globalisation?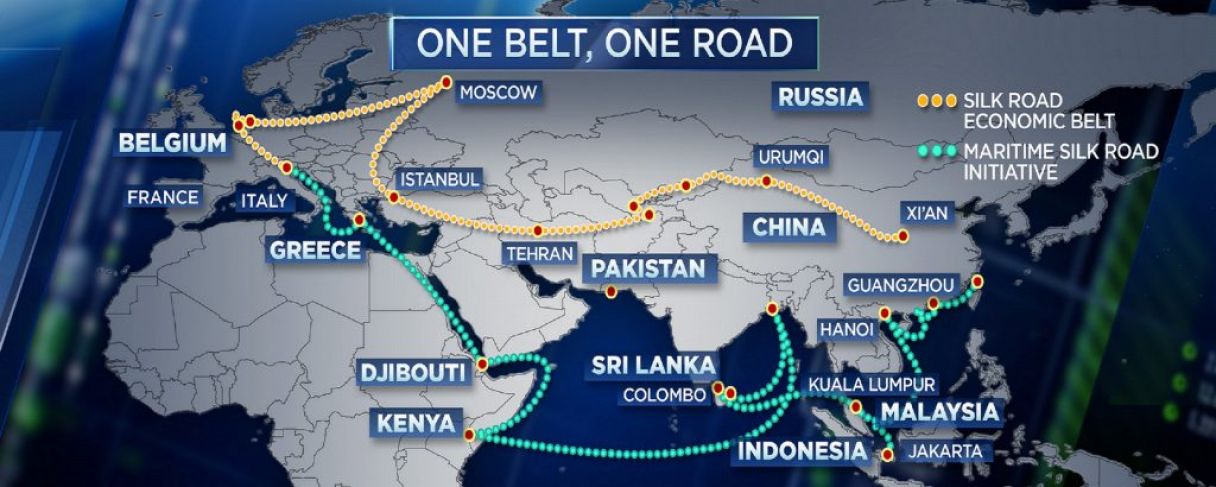 At recent aid and development conferences, in the media and across some of our key client industries, talk of the Chinese 'Belt and Road Initiative' has been widespread. Some have criticised the detail of the plans as 'murky, ambiguous and vague' while others have heralded it as the greatest global infrastructure development project in history.
But what exactly is the Initiative, and what could it mean for globalisation over the next ten to twenty years?
The Belt and Road Initiative, or One Belt, One Road, is a strategic long-term development project devised by China's government, consisting of bilateral trade agreements and partnerships and physical infrastructure development along two key overland and maritime trade routes. Broadly, the purpose of the initiative is to increase, simplify and strengthen the flow of trade and capital between the East and West.
The BRI has been cited to connect cities in more than 65 countries across Europe, Asia and Africa. This will cover approximately 63% of the world's population and 29% of global GDP. The enormity of the project means that timescales for 'completion' are vague or extremely long-term, potentially decades away – this has created some scepticism about whether it will ever be implemented to the full capacity of its plans.
One certainty is that the opportunities for people, countries and organisations along the infrastructure supply chain are huge. Industries able to supply materials, finance, transport, logistics, construction and personnel to the interconnected infrastructure projects already underway are already feeling the impact and are positioning themselves to reap rewards as the BRI progresses.
Telecommunications and technology networks, some of Mauve's founding and key client industries, will need to be dramatically expanded and developed to meet the demands of the BRI, and this development will again bring with it a necessity for the right people and resources.
From a globalisation perspective, if the huge scale and ambition of the BRI comes to fruition, it could signal a transformation of geopolitics and global trade in the 21st century. The initiative will bring jobs and infrastructure to previously deprived or inaccessible regions; companies inside China will be able to trade with ease outside of mainland boundaries, and external organisations will have access to the growing middle classes. It has been estimated that by 2030, 66% of the world's middle classes will live in Asia.
Although many countries and government including the US, UK and India have expressed scepticism about the initiative or rejected it altogether, plans are underway and the level of China's ambition is clear. As journalist and writer Wade Shepherd said in a recent Forbes article, "One day, soon perhaps, all of these pieces will align and we will wake up to a very different world, upon which time nobody will be able to do anything about it. Just because the BRI is difficult to define doesn't mean it's not happening. While the West mocks, China builds."
Organisations must think strategically about how the BRI could work for them; only those who are correctly positioned and bidding to support the projects will reap the rewards of China's global ambitions. Mauve Group are currently present in more than half of the countries connected along the BRI and can offer your organisation the benefit of our already-established network and infrastructure. Our global mobility, business expansion and employment solutions will get you into location with ease and efficiency, allowing you to focus on the core of your expertise. Ensure your company stays ahead of the curve; contact Mauve today.