Immigration Digest: August Edition
Mauve Rounds Up the Latest News on Global Immigration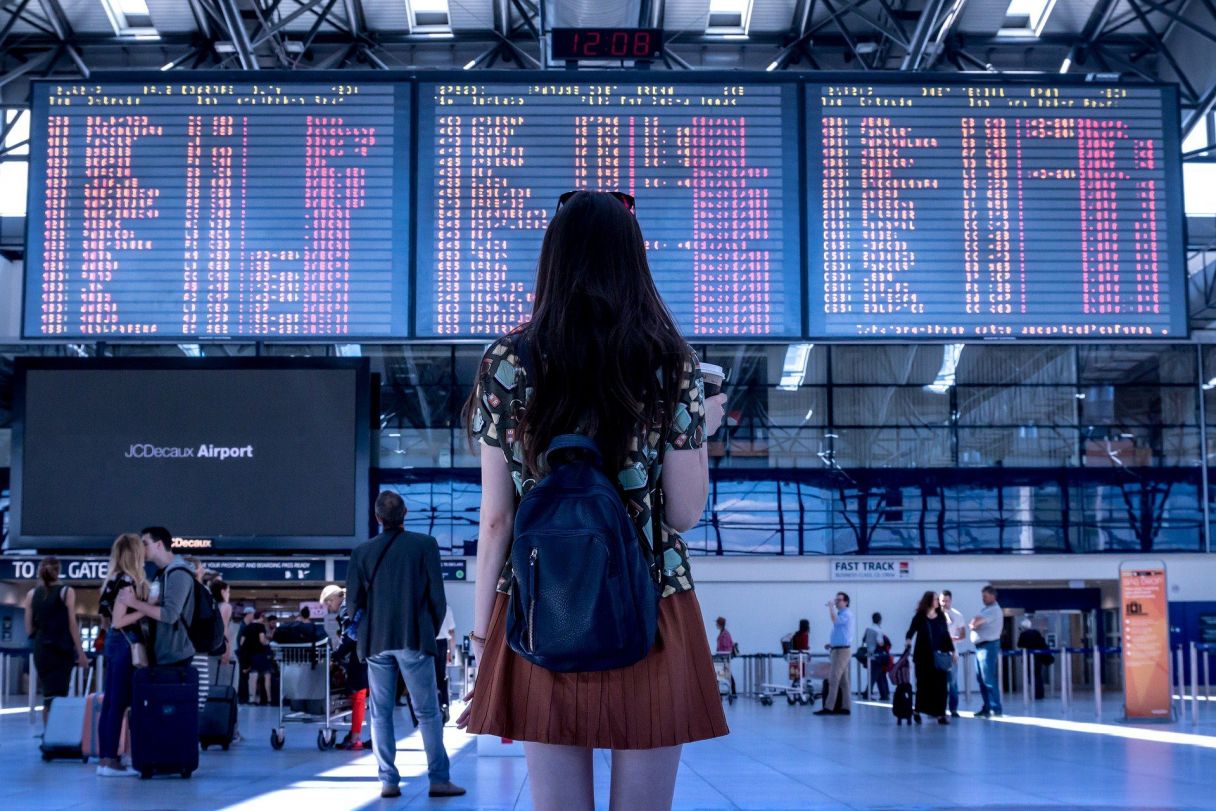 On this month's immigration digest, Mauve breaks down the global immigration updates from August. As the pandemic spurs a multitude of new visa programs and fast-changing laws, Mauve summarises the most recent updates and regulations every global employer needs to know.
United Kingdom – Right to Work Check Concessions End
In March 2020, the UK government announced that employers were legally allowed to complete their right to work checks virtually to prevent the spread of COVID-19. The announcement meant that employers could carry out the completion of documents via video conference. But as pandemic restrictions begin to ease, the guidelines surrounding the UK's right to work checks are set to change.
On 31st August 2021, the temporary adjustments will end, meaning employers must check their applicants' original documents in person or check the applicant's right to work online. As of 1st September 2021, the Home Office will no longer allow right to work checks via video call for compliance purposes. If the applicant is unable to use the online right to work process, they must bring the original documents in person, or send them by secured delivery followed by an online video identity check.
For more information on completing a right to work check, click here.
Costa Rica – The New Remote Visa Program
President Carlos Alvarado and the Minister of Tourism, Gustavo Segura announced their approval of the new laws supporting a Costa Rican remote work visa. The new remote work visa permits eligible foreign nationals employed outside of Costa Rica to live and work remotely within Costa Rican borders.
Unlike other visas, the new program allows foreign nationals to work in Costa Rica without the requirement of a company sponsorship.
Successful applicants must obtain proof of a consistent average monthly income of a minimum of USD 3000 for at least one year prior to submission. If an applicant is successful, the visa is valid for one year and can be extended for an additional year if required.
More information on the application process is set to be released within the next two months (60 days). Employers should also expect similar announcements regarding remote work visas from other countries in the near future.
New Zealand: Online Application System for Essential Skills Visa Suspended
The online application system for an Essential Skills Visa has been suspended until 30th August 2021. All applicants must submit a physical paper visa by mail or in-person until the electronic system becomes available again. Due to system updates, those applying for visa renewals are not required to provide documents that were submitted for previous applications.
The New Zealand government further announced that applicants with salaries below the average wage will receive longer on their maximum visa validity from one year to two years. They have also eliminated the total visa validity limitation of three years for applicants with salaries below the average wage, meaning they are not required to spend 12 months outside New Zealand to renew their visas after three years.
For more information on the Essential Skills Visa, click here.
United Arab Emirates – New Visa Program for Programmers and Coders
The UAE has announced a new visa program called the Golden Visa, which is designed to attract coders and software engineers. The new program is intended for those seeking long-term residency in the UAE. Up to 100,000 visas will be granted to qualified foreign nationals with backgrounds in computer science and software engineering. Successful applicants will receive work and residence authorisation for a period of five or ten years, depending on the individual's eligibility.
The UAE government further plans to establish approximately 1,000 new technology companies over the next five years.
Both foreign nationals residing overseas and those residing in the UAE in another status, are eligible to apply for a Golden Visa. For more details on the terms and conditions, follow this link.
Afghanistan – New Resettlement Route for Afghan Refugees
On 18th August 2021, the UK government introduced a new scheme to welcome Afghan refugees to the UK. The government aims to resettle 5,000 Afghan nationals per year, with women, girls, religious, and other minorities being the highest priority. The UK is currently in the process of developing a system that identifies those who are most at risk, ensuring they are prioritised and resettled first.
The scheme is set to be reviewed in the future, with a long-term goal of welcoming 20,000 Afghan nationals in total.
All Afghan nationals are guaranteed to receive local support from administrations and local councils to assist their resettlement into the UK.
If you or any of your employees are an Afghan national currently residing in the UK, Mauve recommends contacting the Home Office to ensure full safety upon your return.
Want to stay up to date with the immigration news? Follow us on
Twitter
and
LinkedIn
for all the latest updates. Or, for expert advice on immigration solutions bespoke to your business, contact us here.