Keynote speaker and entertainment confirmed for Wales Dubai event
'From Wales to the World: Bridging Borders, Expanding Business' will celebrate Welsh business abroad.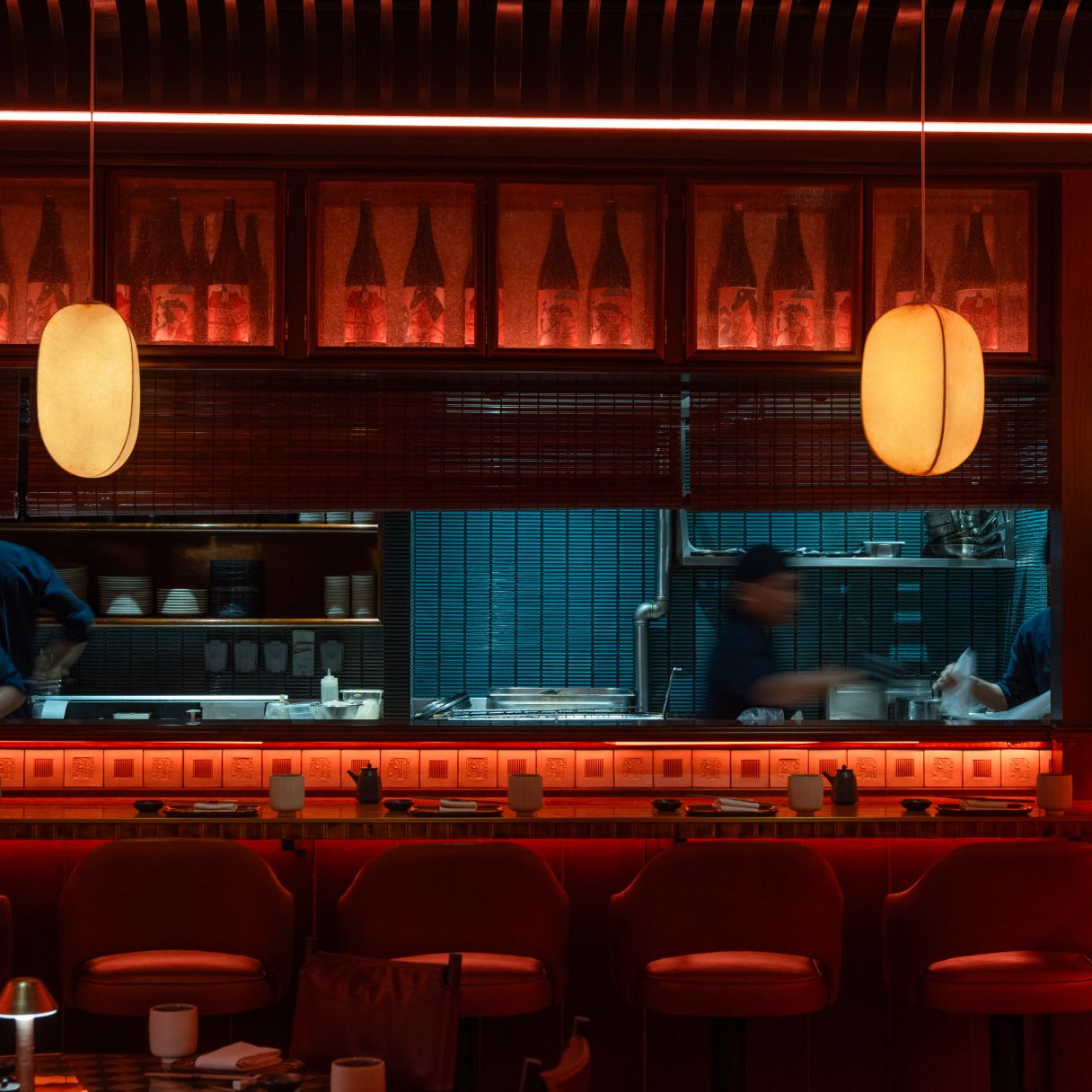 Last month, Mauve Group announced 'From Wales to the World: Bridging Borders, Expanding Business', a celebration of Welsh business in Dubai, taking place on 22nd November 2023.
Today, we are excited to share that Dubai-based Welsh entrepreneur and professional speaker Elinor Davies-Farn will join us on the evening as our keynote speaker.
Embodying the innovation, creativity, and entrepreneurial spirit of the Welsh business landscape, Elinor Davies-Farn founded the award-winning haircare brand Olew in 2018. Olew was named Global Start-Up of the Year in 2021, and Davies-Farn herself has been named a leading '30-Under-30' female entrepreneur.

Our entertainment on the evening will be provided by Emily and Timi from the band Chasing Embers. Emily Peacock is a versatile British vocalist; who has been based in Dubai since 2017, and continues to enthral audiences at residencies and events across the UAE and internationally. Timi Ridgway is a highly accomplished guitar player who gained prominence in the UK as the guitarist-songwriter for the band House of Thieves; touring major UK festivals and securing the number one slot in the indie charts with their debut album.
As we celebrate Welsh businesses, we are excited to be showcasing Daioni Organic, a family-owned producer of premium organic products, based in the lush, green countryside of Wales. Daioni, which is pronounced 'dye-on-knee', means 'goodness' in Welsh. Guests will have the opportunity to sample Daioni Organic's delicious products, which are 100% traceable from Daioni's organic farms to your fridges.
Also supplying their delicious produce on the night will be BRW Society, an independent, UAE-based tea and coffee brand, committed to sustainability.
From Wales to the World: Bridging Borders, Expanding Business will take place in the beautiful surrounds of Gohan in the Jumeirah Emirates Towers Hotel, and attendees will learn how to overcome boundaries to personal and professional growth, meet new connections, and celebrate Welsh business.

This event is free to attend – and Mauve Group encourages entrepreneurs of all backgrounds, to attend to network with colleagues from around the world and embrace the power of connection across continents.
If you wish to attend, please register today.
This event is organised by CA Business Futures.
_____________
Mis diwethaf, cyhoeddodd Mauve Group 'O Gymru i'r Byd: Pontio Ffiniau, Ehangu Busnes', dathliad o fusnes Cymreig yn Dubai, a gynhelir ar 22ain o Dachwedd 2023.
Heddiw, yr ydym yn falch iawn i ddatgelu mai Elinor Davies-Farn, entrepreneur Cymreig sydd wedi ymsefydlu yn Dubai fydd yn ymuno gyda ni ar y noson fel ein prif siaradwraig.
Un sydd yn ymgorffori arloesedd, creadigrwydd ac ysbryd entrepreneuraidd tirwedd busnes Cymru, mi sefydlodd Elinor Davies-Farn y brand trin gwallt Olew yn 2018, ac mae'r cwmni bellach wedi ennill nifer o wobrau. Cafodd Olew ei enwi yn "Global Start-Up" y flwyddyn yn 2021 ac fe gafodd Davies-Farn ei hun ei henwebu fel un o'r entrepreneuriaid benywaidd gorau yn yr adran '30 -dan-30'.
Bydd ein adloniant ar y noson yn cael ei ddarparu gan Emily a Timi o'r band Chasing Embers. Mae Emily Peacock yn gantores Brydeinig o fri sydd wedi ymsefydlu yn Dubai ers 2017 ac sydd yn parhau i ddiddori cynulleidfaoedd mewn digwyddiadau dros yr EAU ac yn rhyngwladol. Mae Tim Ridgway yn gitarydd medrus iawn ac fe ennillodd amlygrwydd yn y DU fel gitarydd/cyfansoddwr i'r band House of Thieves, gan deithio o amgylch prif wyliau y DU a llwyddo i gyrraedd y brig yn y siartiau indi gyda'r albwm cyntaf.
Wrth i ni ddathlu busnesau Cymreig, yr ydym yn gyffrous i arddangos Daioni Organic, sef cwmni teuluol sydd yn cynhyrchu cynnyrch organig o'r radd flaenaf ac sydd wedi ei sefydlu yng nghefn gwlad Cymru. Bydd y gwesteion yn cael y cyfle i flasu cynnyrch arbennig Daioni Organic, sydd yn gallu cael ei olrhain 100% o ffermydd organig Daioni i'r oergell yn y cartref. Mae cynnyrch Daioni ar gael ledled y byd, yn cynnwys rhai o siopau yn yr EAU.
Hefyd yn cyflenwi eu cynnyrch blasus ar y noson bydd BRW Society, sef brand te a choffi annibynnol sydd yn seiliedig yn yr EAU, ac sydd yn ymroddedig i gynaliadwyedd.
Cynhelir 'O Gymru i'r Byd: Pontio Ffiniau, Ehangu Busnes' ym mwyty ysblennydd Gohan yng ngwesty'r Jumeirah Emirates Towers, lle ceir cyfle i fynychwyr ddysgu sut i oresgyn ffiniau i dyfiant personol a phroffesiynol, cyfarfod cysylltiadau newydd a dathlu busnes Cymreig.
Mae'r noson yn rhad ac am ddim – ac mae Mauve Group yn annog entrepreneuriaid o bob cefndir i ymuno er mwyn rhwydweithio gyda chydweithwyr o bob rhan o'r byd a chofleidio y grym o gysylltu dros gyfandiroedd.
Os hoffech fynychu, yna cofrestrwch heddiw os gwelwch yn dda.
Trefnir y digwyddiad hwn gan CA Business Futures.