Mauve Group is a Proud Partner to GlobalWelsh
GlobalWelsh, an international business organisation bringing together members of the Welsh diaspora and business leaders around the world.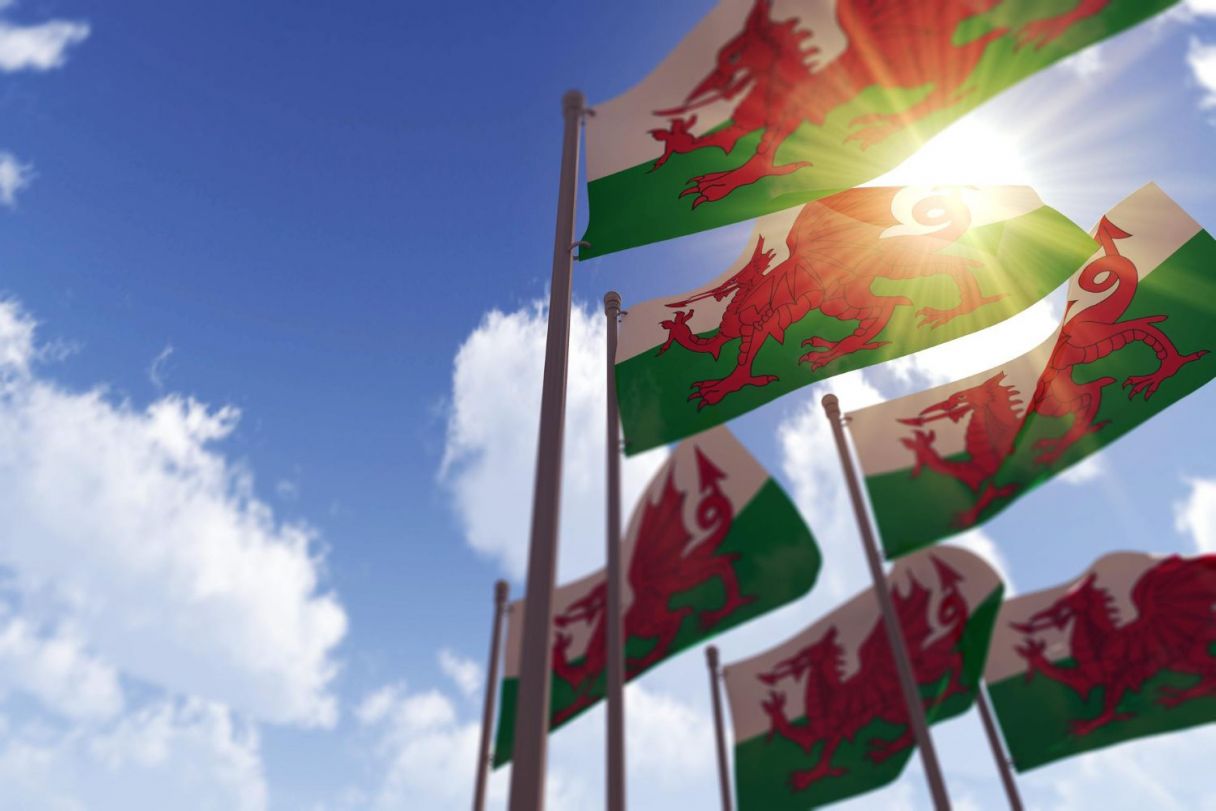 Mauve Group are proud to partner with international Welsh business organisation GlobalWelsh, in celebration of the Wales national men's football team's Fifa World Cup campaign.
Wales will be heading to the 2022 World Cup, held this year in Qatar, for the first time since 1958 – and Welsh-founded company Mauve Group will be supporting their epic battle by sponsoring two celebratory global events.
On 21st November, GlobalWelsh in collaboration with Mauve Group Cymru will stage a night of sport, business and culture to mark the first match against the USA, in a specially built spectators' pod on London's Southbank.
On 23rd November, the action moves to Qatar's Gulf neighbour, Dubai. Mauve will sponsor a celebratory event on the UK Embassy lawn, building the atmosphere in between Wales' two important group-stage matches against Iran and England.
With the best of Welsh music and food, networking opportunities and talks from the likes of Welsh Paralympian Mark Colbourne (Dubai), former Sky Sports broadcaster John-Paul Davies and ex-Wales international footballer Kelly Davies (London), both events will cheer the Dragons on as they aim to set the competition alight.
Mauve Group is a proud partner to GlobalWelsh, an international business organisation bringing together members of the Welsh diaspora and business leaders around the world. For more information on the events and to join the WelshConnect platform, click here.
If you're a Welsh business with a product or service you want to bring to the world, get in touch here.
Mae Mauve Group yn falch o bartneru gyda'r sefydliad busnes Cymreig rhyngwladol GlobalWelsh, i ddathlu ymgyrch tîm pêl-droed dynion cenedlaethol Cymru yng Nghwpan y Byd Fifa.
Bydd Cymru yn mynd i Gwpan y Byd 2022, a gynhelir eleni yn Qatar, am y tro cyntaf ers 1958 – a bydd y cwmni a sefydlwyd yng Nghymru, Mauve Group Cymru, yn cefnogi eu brwydr epig drwy noddi dau ddigwyddiad byd-eang i ddathlu.
Ar yr 21ain o Dachwedd, bydd GlobalWelsh, mewn cydweithrediad â Mauve Group Cymru, yn cynnal noson o chwaraeon, busnes a diwylliant i nodi'r gêm gyntaf yn erbyn UDA, mewn pod gwylwyr a adeiladwyd yn arbennig ar Southbank Llundain.
Ar yr 23ain o Dachwedd, bydd y gweithgareddau yn symud i wlad gymydogol Gwlff Qatar, Dubai. Bydd Mauve yn noddi dathliad ar lawnt Llysgenhadaeth y DU, gan adeiladu'r awyrgylch rhwng dwy gêm grŵp bwysig Cymru yn erbyn Iran a Lloegr.
Gyda'r gerddoriaeth gorau a bwyd Cymreig, cyfleoedd i rwydweithio a sgyrsiau gan rai fel y Paralympiwr Cymreig Mark Colbourne (Dubai), cyn-ddarlledwr Sky Sports John-Paul Davies a chyn-bêl-droediwr rhyngwladol Cymru Kelly Davies (Llundain), bydd y ddau ddigwyddiad yn cefnogi y Dreigiau wrth iddynt anelu at roi'r gystadleuaeth ar dân.
Mae Mauve Group Cymru yn bartner balch o GlobalWelsh, sefydliad busnes rhyngwladol sy'n dod ag aelodau o'r Cymry alltud ac arweinwyr busnes ledled y byd at eu gilydd. Am fwy o wybodaeth am y digwyddiadau ac i ymuno â llwyfan WelshConnect, cliciwch yma.
Os ydych chi'n fusnes Cymreig gyda chynnyrch neu wasanaeth rydych chi am ledaenu yn rhyngwladol, cysylltwch yma.