Recruitment:
How Dissatisfaction in the Hiring Process Can Block You from the Best Candidates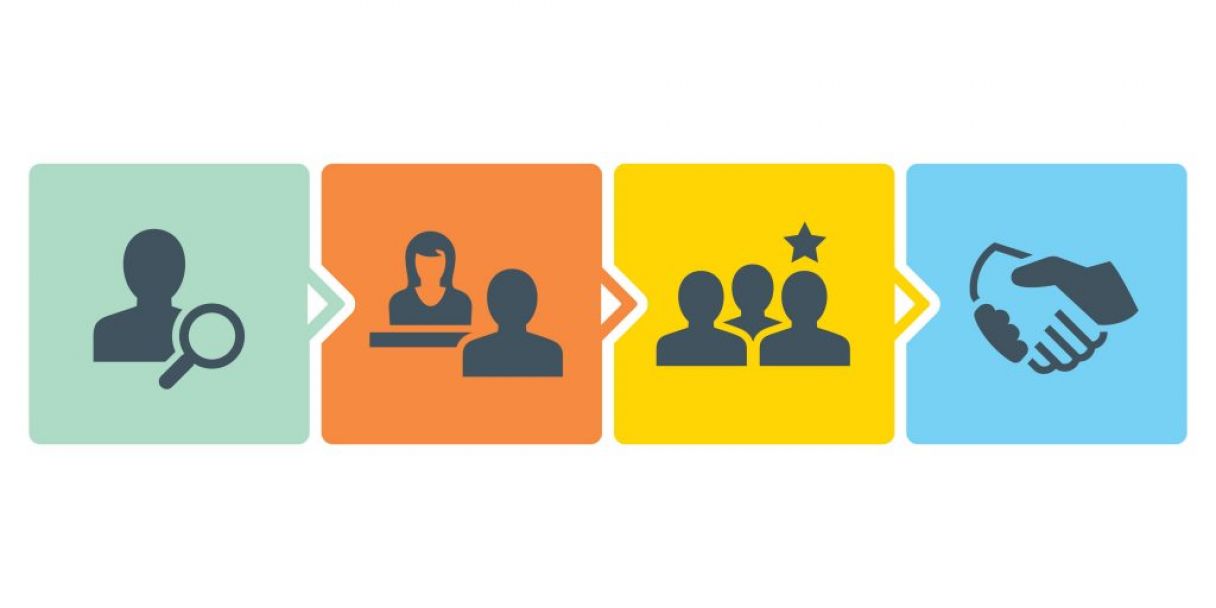 Last week, the multi-platform Asia-based publication HRM Asia published an article drawing attention to frustration amongst job seekers in the Singapore employment market.
The article cited research by online job portal Indeed from December 2017, illustrating that while the local job market exhibited signs of recovery, more than half of all job-seekers found hiring processes to be inefficient, impersonal and lengthy, and this was causing dissatisfaction amongst candidates.
Putting Yourself in the Candidate's Shoes
Our new ASIAPAC representative, Business Development Consultant Brandon Poon raises some further interesting points from his own experience of Singaporean recruitment:
"In the hiring process, a positive candidate experience translates into effective onboarding and ultimately attracts the best talent for the company.
We have all been candidates at some point during our careers; when looking to hire new staff, we should revisit these experiences and see what learnings we can draw from them.
Considering the different hire scenarios we have faced, from the first contact with the recruiter, was the process smooth and transparent? Did we feel positive and confident about the company because of the clear hiring process, and did this boost our enthusiasm to give our best interviews and accept a job offer?
The answer to these questions should always be a resounding YES – but too often a company's eagerness to fill a role quickly and a lack of formalised process can lead to confusion and poor communication. These companies will see the best candidates drop off their radar."
Competing with The Big Hitters for The Best Staff
HRM Asia's article highlights the rise of digitalisation and globalisation as key drivers in enhancing the search for the best candidates, but remarks that these have not "trickled down" to refining job-seeker experience. The focus has been on widening the net as broadly as possible, but without the procedures and capabilities in place to manage the process once candidates have been found.
Mauve's Brandon makes the additional point that there is a disparity in resources between companies of different kinds, and this can impact candidate experience:
"While large companies might have a dedicated talent acquisition team, smaller companies generally have more limited resources for search. By utilising the global network, expertise and recruitment services of an international HR organisation like Mauve, SMEs can too ensure that they have access to all the recruitment options, and the hiring experience for their candidates is a smooth one."
The Solution
Organisations like Mauve Group can help to level the playing field when it comes to securing the resources for a smooth hire. Not only that, but having the support of a company like Mauve provides your company with the tools to expedite the process, avoiding the candidate insecurity that can stem from waiting around for an offer.
Salary benchmarking – companies no longer need to keep a candidate waiting at length while they research compensation packages for locations which they are unfamiliar with. Mauve has all the necessary reports in place and can steer your business away from making an unfair salary deal.
Immigration – Very often, work visa applications and sponsorship can contribute to a large percentage of the time a candidate has to wait before he/she gets an offer and can start work officially. Mauve has a dedicated Immigration department and a wealth of expertise on immigration requirements across our network, and can advise employers on aspects such as eligibility to work.
Risk Assessment – Mauve can provide full reports on whether the local hire of a candidate will raise any local labour legislation issues, or risk situations such as permanent establishment for your business. We can make suggestions as to the best method and entity options to hire your candidate compliantly.
Recruitment – if you feel your company has simply not got the time, experience or knowledge to recruit the best candidate, Mauve can do this for you using our expert partner network.
In the same way that businesses consider consumer experience to develop a good reputation and boost sales when they build a website or plan out their store layouts, it is imperative to optimise candidate experience when aiming to hire the best staff members.
If you want to avoid the experiences outlined in HRM's article and make your business the place where everyone wants to work, get in touch with Mauve today via the Contact form. Brandon and our team of global experts will answer any questions on how you can improve your hiring processes, be it in Asia or beyond.
To read HRM Asia's original article, please click here.