The Quarterly Cause:
A La Rueda Rueda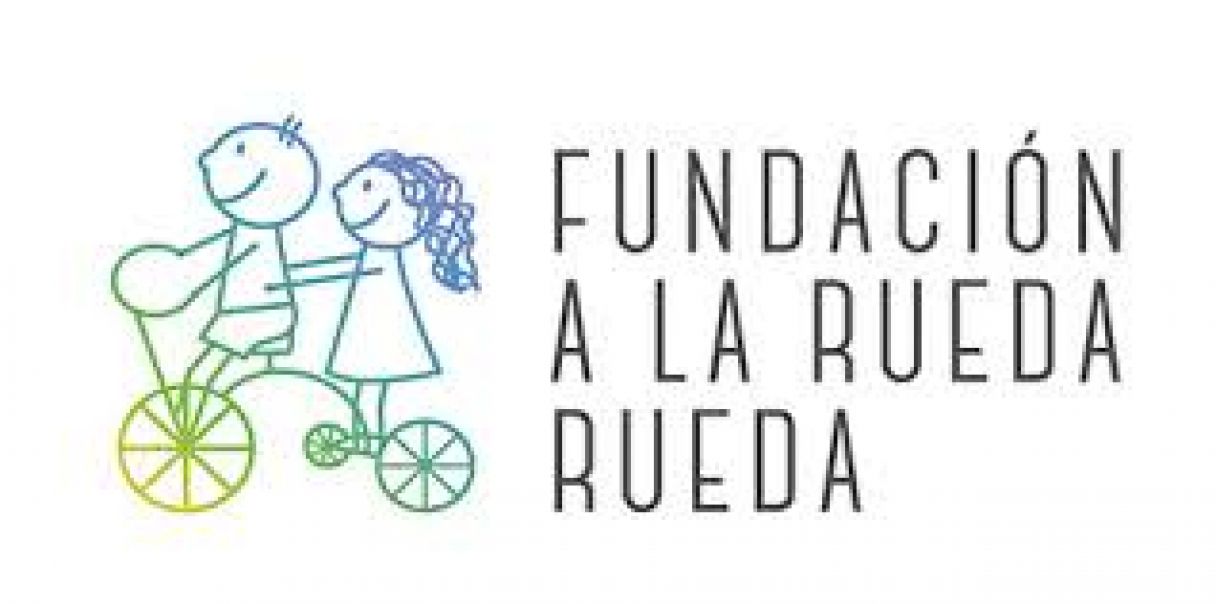 In my recent post rounding up the events of the Business Factory's Latin American Millennials Congress, I briefly mentioned the stellar work of a small but profoundly important children's charity located in Colombia; A La Rueda Rueda. As Christmas is the season of giving, I wanted to revisit this wonderful charity and the valuable work they do in less fortunate local communities in the Colombian-Caribbean region.
A La Rueda Rueda was stablished by Vivi Barguil de Sarmiento in 2013 to offer educational, active and fun pastimes to vulnerable children, in an effort to steer them away from criminal activities and strengthen local communities. Named after a traditional Colombian children's song, the foundation currently serves more than 240 children and adolescents through activities such as music, dance, sports, painting, crafts, boxing, chess and family development workshops.
Although Colombia is experiencing economic growth, there still exists a huge disparity between urban and rural areas in terms of poverty and deprivation; in 2015 the census revealed that rural poverty was 3 times that of urban areas at 45%. Additional studies have found that 1 in 10 Colombian children have no access to schooling. A La Rueda Rueda's charismatic founder Vivi Barguil hopes that providing a safe educational and play space for at-risk youths and their families will increase their prospects and nurture talents.
Here at Mauve Group, charity is centrally important to our work around the world. Whether this means providing logistical global mobility support for charitable projects, or risk-assessing the operations of NGOs in new locations, or our own Mauve staff taking part in fundraising sporting events, we recognise the importance of giving back to those less-fortunate. This is ingrained within the values of our business.
I have been lucky enough to experience the hospitality of many different cultures and countries through my extensive travels with Mauve, and with this comes a first-hand awareness of the daily challenges experienced by those less-privileged than ourselves. As a result, it is so important to me that the work of Mauve Group goes beyond simply being "present" in the different countries in which we operate; I want to ensure we are supporting projects and communities, and utilising renewable resources to optimise the impact we make on the local environment.
To reinforce our commitment to giving back around the world, in 2018 I have suggested we launch a "Quarterly Cause" campaign – each quarter, we'll place the spotlight on a different charitable cause in one of our operational locations, and donate a portion of our profits to support their future work.
This campaign will make efforts to support not only headline multi-national charities, but also smaller organisations with niche initiatives, still undertaking incredibly vital work to secure their local communities. A La Rueda Rueda is a perfect example of such a charity; I was very struck by Vivi's pledge to redistribute opportunities and wealth to those who would otherwise not have access through a scheme that is rooted in community and will provide change at the very foundations of the local issues.
This festive period, a portion of our profits will be donated to A La Rueda Rueda; we hope this will provide more underprivileged children with access to the educational and play opportunities many of us take for granted. If you would like to learn more about the charity, please click here to visit their website; you will find instructions on how to donate here also if you so wish.
We may have a few weeks until the big day itself, but I'd like to take this opportunity to wish all our colleagues, clients, partners and friends a very enjoyable festive period; thank you for your continued support and best wishes for 2018!
Ann Ellis – CEO