Videos & Podcasts
1 min read
Doing Business in Africa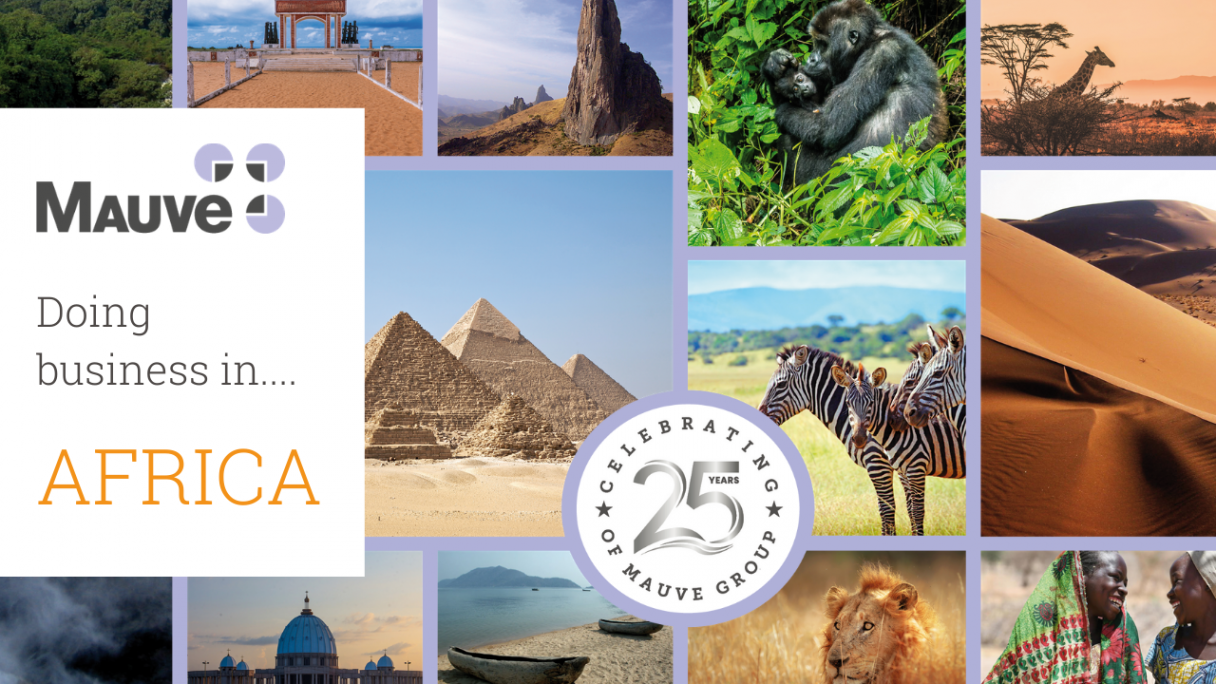 This week in our series we talk about Africa, the world's second-largest and second-most populous continent with 54 countries and a population of over 1.2 billion people.
Africa boasts an abundance of natural resources, a large market of young people, tremendous economic growth and investment and a rapidly rising standard of living. But with still so much room for further growth, this region offers great opportunities for those companies looking to expand their business into new overseas markets.
Mauve Group offers its core services in 23 countries in Africa, either through its own entities and in some cases through our expert representative partners.
Speak to one of our regional experts:
Kimberley Leeuwner – Research Consultant: kimberley.leeuwner@mauvegroup.com
For information or advice on any other regions and countries, you can contact us here: Contact us | Mauve Group – Experts in Expansion