Videos & Podcasts
2 min read
Doing Business in Latin America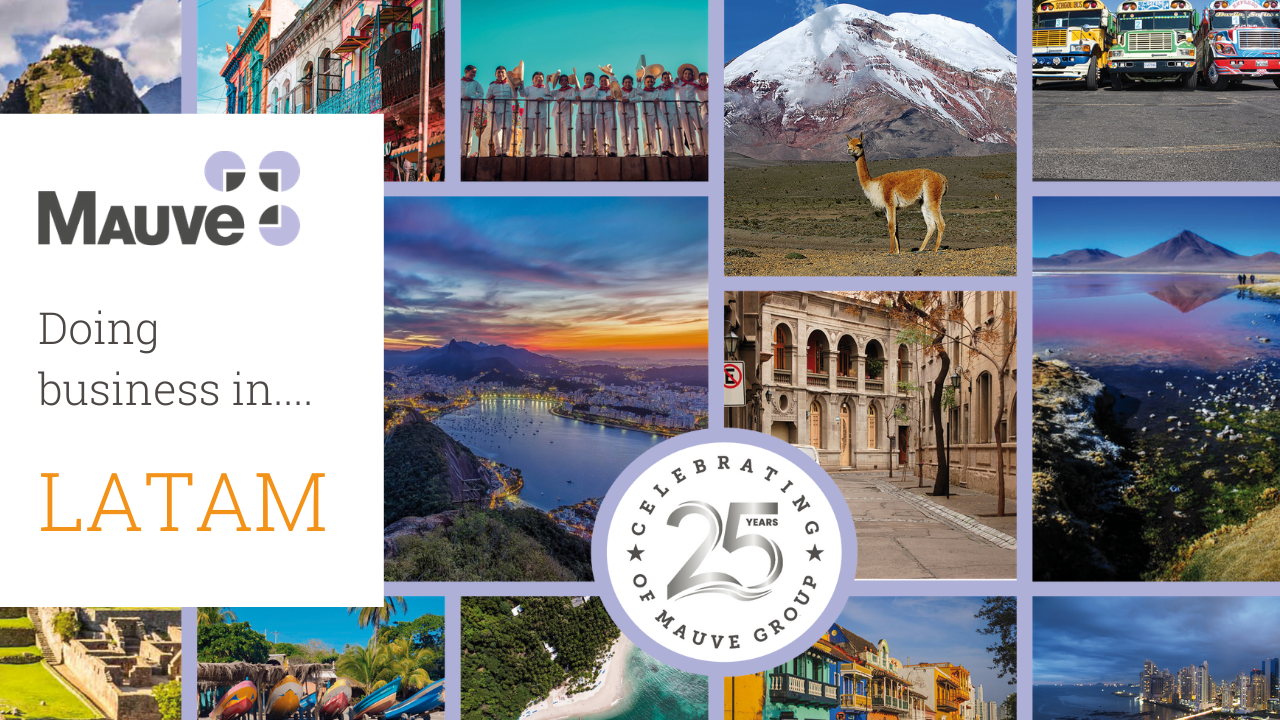 In this video, Demetra discusses why your company should consider expanding into Latin America. The LATAM region has one of the world's most rapidly growing markets with over 650 million citizens and a flourishing middle class.
Whilst for many multinationals Latin America continues to provide exciting opportunities for growth as the region boasts fast-emerging economies, highly educated people, and an abundance of natural resources, there are many considerations that companies often neglect that could cause some real problems for their business growth plans. This is why companies looking to enter into the Latin American market in whatever capacity should really consider consulting an expert partner with first-hand experiences, such as Mauve Group, who can help them navigate this new territory.
Mauve Group offers its core services in 13 countries in the LATAM region, mainly through its own entities and in some cases through our expert representative partners.
Speak to one of our regional experts:
Diana Diaz – Business Development Manager in LATAM: diana.diaz@mauvegroup.com
Fabio Molano – Columbia Country Manager: fabio.molano@mauvegroup.com
For information or advice on any other regions and countries, you can contact us here: Contact us | Mauve Group – Experts in Expansion
For more information on the LATAM region, see our brochure: Knowledge and Resources | Mauve Group – Experts in Expansion
​
CREDITS: