Videos & Podcasts
2 min read
Doing business in the Middle East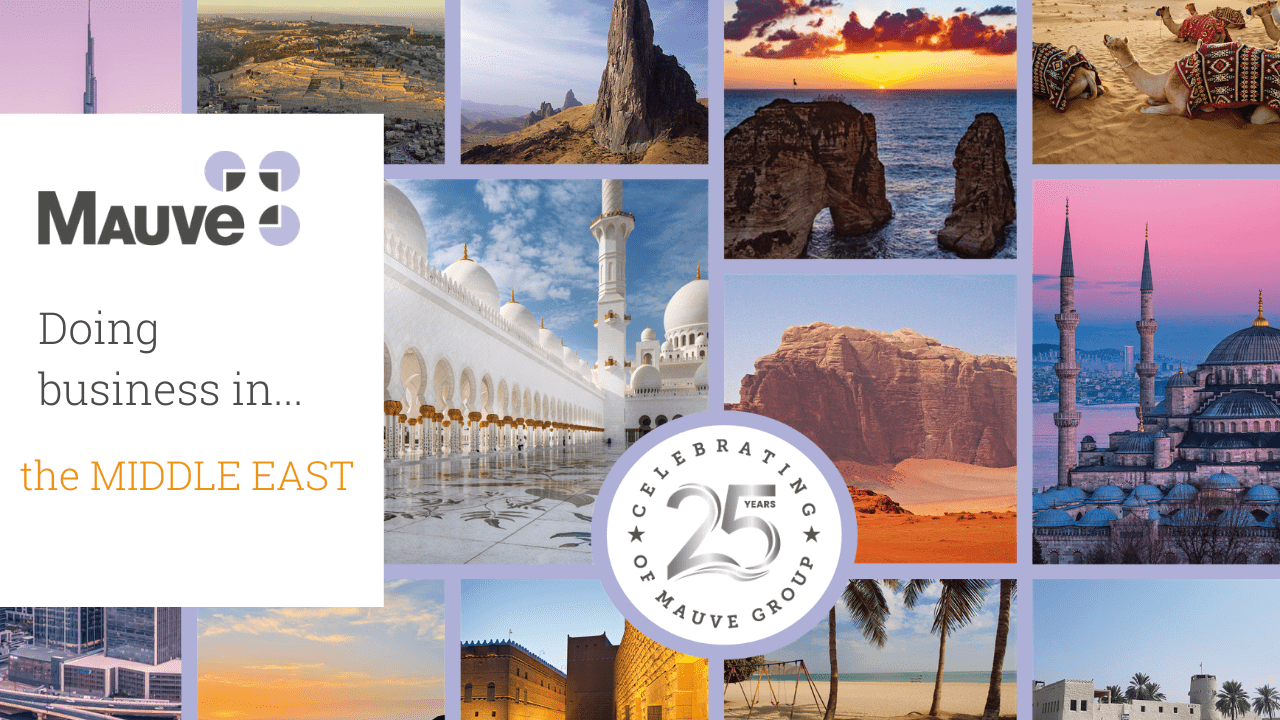 In this video, Demetra dicusses doing business in the Middle East.
The world has opposing perceptions of the Middle East. On the one hand, if you look at the situation in Yemen, Syria, or Iraq, the Middle East is considered to be a region of huge political tension, conflict, and instability. On the other, however, it is also seen as a region of great wealth, luxury, and extravagance. The truth is, both of these perceptions are true depending on where you look.
The Middle East is in fact a very complex and diverse region, and those looking from the outside who don't see or understand the real differences between the nearly 20 countries that make up the Middle East could miss out on the areas that offer great potential for business expansion and growth.
In this video, we summarise the key reasons why the Middle East is becoming a world leader in business and finance.
Mauve Group offers its core services in 8 countries in the Middle East, either through its own entities and in some cases through its expert representative partners.
Speak to one of our regional experts:
Imilee – Customer Relations Manager: imilee@mauvetechnologyinternational.com
Osman Sabir Hussain – Public Relations Officer: osman@mauvetechnologyinternational.com
For more information on this region, download our brochure here: Knowledge and Resources | Mauve Group – Experts in Expansion
For information or advice on any other regions and countries, you can contact us here: Contact us | Mauve Group – Experts in Expansion