Global Expansion Masterclass: 10 Key Takeaways
Everything you Missed from our Global Expansion Classroom with the All-Ireland Business Foundation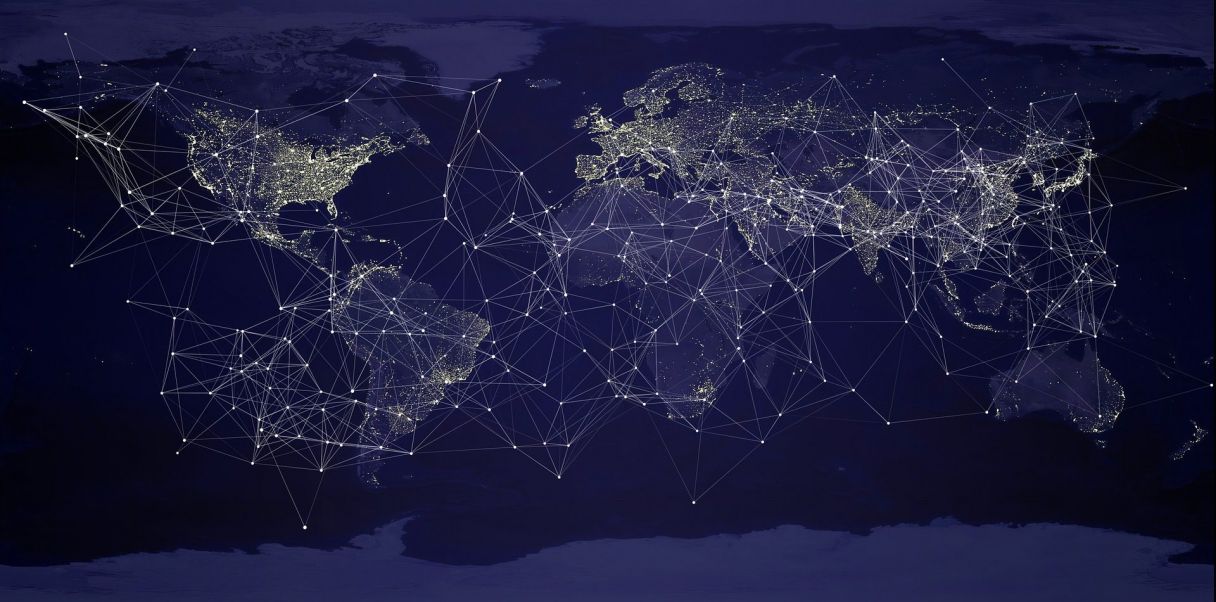 Last week, Mauve Group joined its long-standing partner, the All-Ireland Business Foundation for a global business expansion masterclass.
In a 40-minute-long session, Mauve's Country Representative and Business Development Co-ordinator Teresa Lewis and Marketing and Events Specialist Demetra Tofarides offered SMEs their expert advice on overcoming the challenges of venturing overseas.
From complications around local compliance to the challenges of relocating employees and setting up an entity in a foreign country – Mauve's 5 simple solutions and global expansion tips equipped businesses with the toolkit to seek global success while saving time, money, and risk.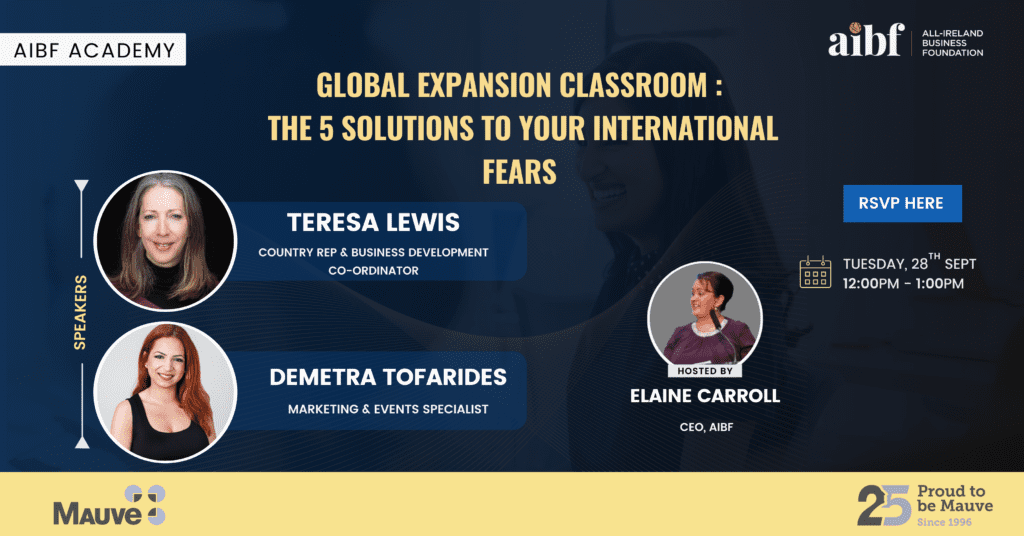 For those that missed Mauve Group's global expansion masterclass, we summarised the 10 key takeaways:
1. SMEs represent the majority of the business population
Representing over 90% of the business population and predicted to be generating almost half of their revenue from overseas markets, SMEs are the lifeblood of the global economy with a high success rate in global expansion, and promising revenue potential from overseas operations.
2. Ensure rapid and legal employment of international workers with a Global Visa and Immigration solution
Get workers in country quickly, legally, and efficiently by choosing a Global Visa and Immigration solution. The solution will provide expert knowledge on immigration rules and regulations and assist you throughout the immigration process.
3. Consider varying country regulations
Each country has their own set of rules and regulations, with some even mandating certain employee benefits such as 13th and 14th salaries.
4. Avoid the complications of setting up a new entity by adopting an Employer/Agent of Record
An Employer of Record or Agent of Record could enable SMEs to hire staff internationally to test overseas markets without the need to set up an entity in that location.
5. An Agent of Record solution can be used for employing staff on a short-term basis
Global hiring solutions, such as Employer or Agent of Record, can be used for both short-term/project-based contracts or long-term contracts. Independent Contractors are a great alternative to committing to permanent staff for short-term projects and can also save you money.
6. An Employer/Agent of Record can prevent misclassification of employees as independent contractors
Misclassifying employees as independent contractors is a form of non-compliance that could result in serious fines and penalties.
7. Global expansion experts can streamline the global payroll process, saving you time and money
With the help of global expansion experts, whose Global FX partners can reduce transfer fees and bank charges by up to 65%, SMEs can streamline their global payrolls, saving them time and money.
8. Global mobility experts provide SMEs access to a wider global network
Global mobility experts can utilise their global network of accredited partners to provide SMEs with tools – such as translation and cultural training – to avoid alienating prospective new clients.
9. Local partner networks offer in-country support across all aspects of your entity set-up
Global expansion experts use their local partner network to offer support in all aspects of entity set-up, including insurances, immigration, registrations, accounting, and HR, providing a fully compliant solution.
10. The demand for Mauve's global expansion services has soared since Brexit and the onset of the pandemic
Since Brexit and the onset of the pandemic, demand for Mauve's global expansion and mobility services has increased by an average of 59% as companies look for opportunities for global expansion and ways to continue global operations even in the face of perceived challenges.
Interested in learning more about expanding your business? Watch the full version of Mauve's 'Global Expansion Classroom: The 5 Solutions to Your International Fears' here.
No matter the size of your organisation, our experts can assist with our array of global mobility services – get in touch with us here to explore solutions bespoke to your business needs.