5 best Asia Pacific countries for expat visas
Are you thinking of moving to APAC?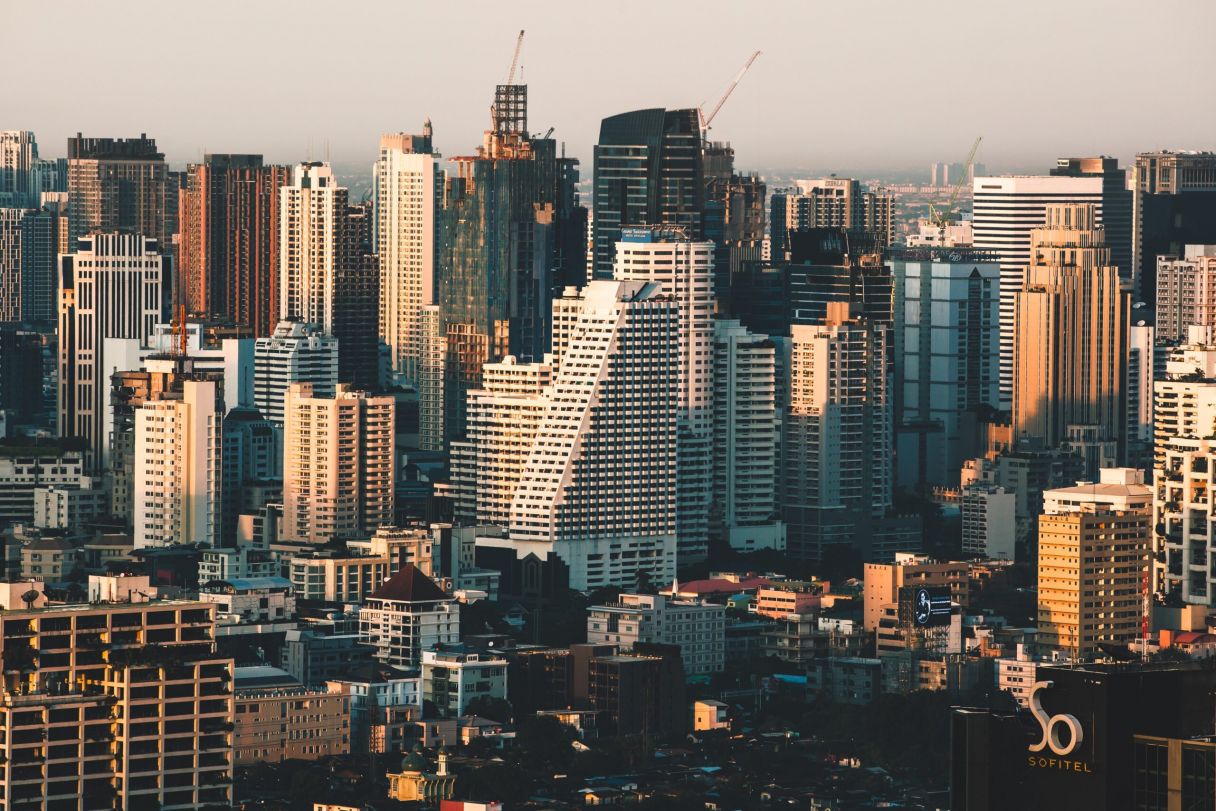 Are you looking to move to the Asia Pacific region? There are plenty of reasons to do so – from exciting employment opportunities, to beautiful surroundings, to experiencing new cultures. We've rounded up five of the countries that make the visa process straightforward for people seeking to live and work there.
1.Thailand
Thailand is one of the safest countries in Asia Pacific, and it is relatively easy to apply for residency there. You can do so once you've held a visa for at least three years, if you are working in Thailand with a company or your own business for one year; if you can prove an income of minimum 80,000 Baht per month; or if you have a BA and a work contract of upwards of three years.
Thailand also offers a long-term resident programme, allowing expatriates to live and work there for a decade – with hopes of boosting the Thai economy, already the second-largest in Southeast Asia.
The benefits of being a resident of Thailand are plentiful and include, but are not limited to:
The ability to invite relatives to come and live with you
The ability to apply for citizenship after five years
Any children you may have there are automatically citizens
You may easily purchase real estate
There's no need to renew your visa annually.
2. Philippines
The Philippines is one of the world's most beautiful countries. This country in Asia Pacific was once an American colony, and so many expatriates find it relatively easy to assimilate – with many people in the Philippines speaking English. The Philippines education system is one of the best in Asia.
There are various visas available to someone looking to spend time in the Philippines. For stays of six months, visitors can apply for the Long-Stay Visitor Visa Extension, which adds on to your standard tourist visa. Investment can also open doors for you in the Philippines. You can apply for the Special Investor's Resident Visa, if you invest $75,000. And if you're over fifty and wish to retire there, you may apply for the Resident Retiree's visa.
3. Malaysia
Malaysia is somewhere more and more expatriates are considering in Asia Pacific – finding the beautiful surroundings, affordable housing, and cost of living appealing, as well as the fact that English is widely spoken.
Malaysia encourages expatriates who meet particular criteria to immigrate into the country with the 'Malaysia, my Second Home' (MM2H) program, which is a ten-year, multiple-entry visa that is renewable and allows visa holders to bring their families.
4. South Korea
South Korea is a popular choice for expatriates looking to relocate to Asia Pacific. Its strong economy, lively culture, and good infrastructure make it an attractive prospect, especially for ambitious young workers who flock to its government-backed startup industry worth $39 billion.
Obtaining residency in South Korea is relatively straightforward. One option is to apply for a Business Investment visa, which you can do through investing in your own or others' businesses, or into government bonds. This visa allows you to remain in South Korea for as long as you like, entitles you to healthcare and education, and enables you to take advantage of business opportunities. There are various other visas you can apply for, depending on your line of work, and the cost of application tends to be no more that $70 – $90.
5. Singapore
This bustling, vibrant industry hub is beloved of tourists and expats alike. With many progressive policies, strong infrastructure, and a high level of spoken English, Singapore is an appealing option for anyone seeking a move to Asia Pacific.
Work permits are relatively straightforward to acquire, once you meet the criteria, and there are a number of worker and longer-term visas available.
If you want to learn more about working abroad or hiring employees in Asia Pacific, we can advise you on the best locations, making the process as seamless and stress-free as possible. Contact our business experts to find out more.