5 things the Olympics can teach us about work
Five Lessons from the Tokyo Olympics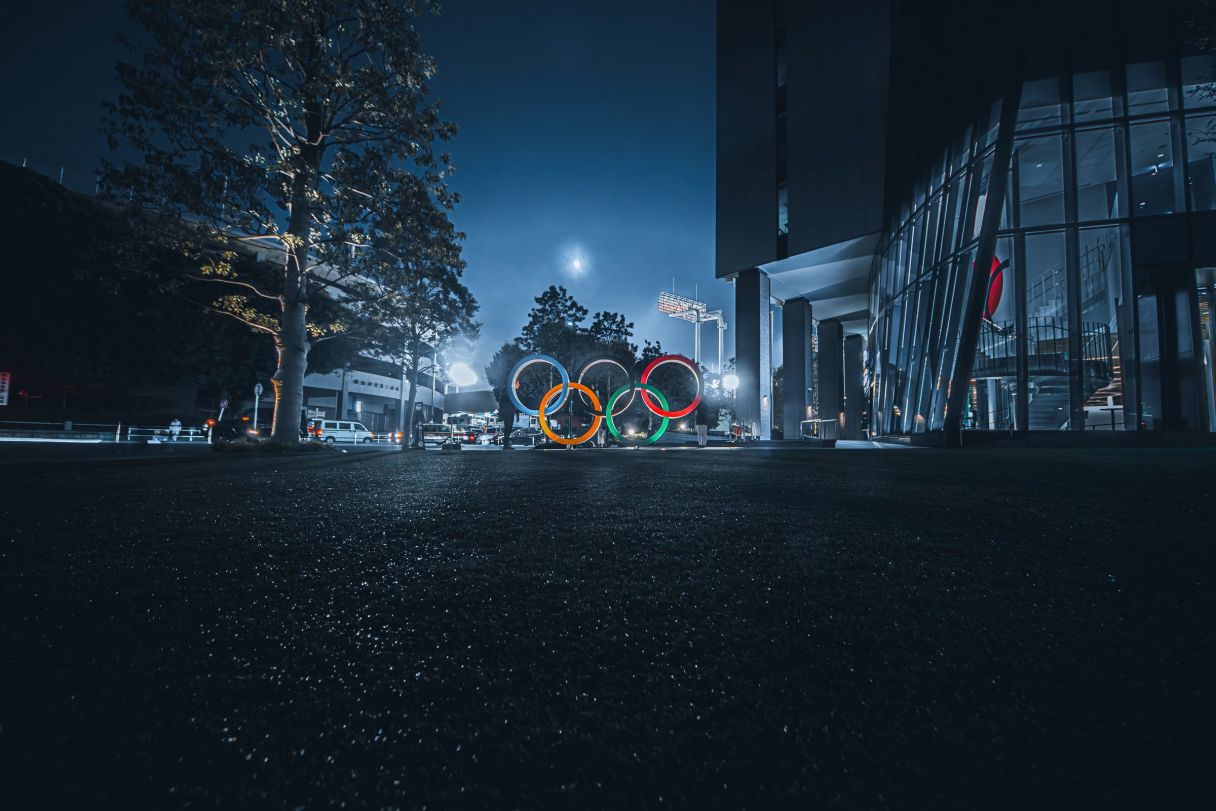 The Olympics are a test of endurance and strength for the greatest athletes in the world. But what bearing do these superhuman games have on everyday life? And what can we learn about our day-to-day work from some of the greatest athletes on the planet?
To prioritise your health
US Olympic gymnast, Simone Biles, faced backlash after pulling out of serval events due to her mental health. Biles' decision to withdraw was internationally polarising and she was met with either overwhelming praise or fierce backlash – figures such as Piers Morgan led the condemnation. Biles' personal decision exposed the deep-rooted public stigma towards mental health and taught us all something about managing our health in the workplace.
Why is taking time off work for mental issues seen less valid than taking time off for a physical issue? When British track and field captain Dina Asher-Smith withdrew from the 200m due to a hamstring injury, she was met with an outpouring of sympathy and understanding. Comparatively, the reaction to Biles' decision showed that mental illness is still not seen in the same way as physical illness. Her decision to prioritise her health over her work on the world stage doubled as a public statement that needing time off work for a mental issue is just as valid as taking time off for a physical one.
A beaming Biles returned to competition to secure a bronze medal in the balance beam final – the seventh medal of her Olympic career. After her bronze win, Biles told NBC: "At the end of the day, we're not just entertainment. We're humans, too. We have things going on behind the scenes… I had to take a step back and focus on myself."
To never give up
Tokyo 2020 was filled with stories of athletes achieving the medals that had long escaped them. After coming unbearably close to the podium for many years, decorated athletes had their endurance rewarded by a wave of gold medals. These athletes show us what it means to keep going despite disappointments, and in Tokyo, they showed the world the true meaning of never giving up on your work.
There was an outpouring of national support for British diver Tom Daley's gold medal and subsequent knitted medal pouch. Tokyo was Daley's fourth Olympics, and despite being a decorated athlete, the gold medal had always escaped him. After finally being awarded the gold in the synchronised driving alongside Matty Lee, Daley was ecstatic and quick to dedicate his win to his diving partner, supportive husband, and young son.
Canoeing icon Jessica Fox also took home the gold medal that had long evaded her. Bermuda also picked their first national gold medal with Flora Duffy in Triathlon.
Work, much like sports, is made up of a series of ups and downs – Tokyo 2020 can serve as a reminder that failure can be just another path to success.
The importance of teamwork
Teamwork is a more complicated concept in athletics than in other sports. One-time competitors in individual events become teammates in relays and group trials almost overnight. At the Olympics, domestic competitors are also transformed into national collaborators.
In one of the more heart-warming stories of the games, the high-jump final saw Qatar's Mutaz Barshim and Italy's Gianmarco Tamberi request to share the gold medal instead of continuing to a 'jump-off' to decide the event winner. The pair, and longtime friends, were elated by the official's agreement and took to the podium celebrating hand in hand.
Team sports were the priority in Tokyo. After tennis star Andy Murray was forced to cut down his Olympic events by an injury, he choose to withdraw from the singles and remain the doubles alongside Joe Salisbury.
Throughout the competition, winning speeches were littered with praise of teammates and friends, and a message of collaboration was reiterated time and time again. Olympians switching from healthy competitors to loyal teammates whilst never sacrificing their support for each other is a shining example of how to deal with co-workers and internal company competition.
Gender equality is the future
With the arrival of more mixed-gender events, the Toyko Olympics was historic in terms of gender equality. Female athletes and women-only events are all too often seen as lesser to their male counterparts, but this year was a different story as women's events were highly anticipated around the world.
None more so than the dramatic 100m women's final. Before this year, no woman had ever successfully defended the 100m and 200m titles. In Tokyo, Elaine Thompson-Herah made Olympic history by doing just that. The Jamaican sprinter set a new Olympic record in the 100m, with national teammates Shelly-Ann Fraser-Pryce and Shericka Jackson taking silver and bronze behind her. The 100m 10.61 second time also made her the second-fastest female sprinter of all time behind Griffith Joyner.
American sprinter Allyson Felix became the most decorated U.S. track and field athlete after her eleventh medal in the 400m relay. While Australian swimming star Emma McKeon secured her place as Australia's most successful Olympian and tied the international record for the most medals won in a single Olympics after winning seven in Tokyo.
These international female athletes becoming more visible and celebrated on the world stage signals a recognition of women's increasing value in the workplace generally.
Never count yourself out
The Tokyo games were also one for the underdogs. 18-year-old Tunisian swimmer, Ahmed Hafnaoui was the biggest surprise winner of the games when he swept to victory in the 400-meter men's freestyle despite qualifying last for the final. Meanwhile, Italy made track and field history when Lamont Marcell Jacobs became not only the first Italian Olympian to qualify for the 100m final but the first to win the sprint after a tense final.
Even the USA's late surge to medal table victory over China or the British final day upswing to fourth place served as a reminder to never give up before the finish line.
These athletes are the encouragement that small businesses or junior employees need to never count themselves out without a fight, and always go for the gold.
What did you and your company learn from the Olympics this year? Join the conversation on our LinkedIn or Twitter.
Interested in going global with your business? Speak to our experts here: Contact us | Mauve Group – Experts in Expansion