5 ways for employers to embrace equitability this International Women's Day
Empowering women through workplace programs, policies and initiatives.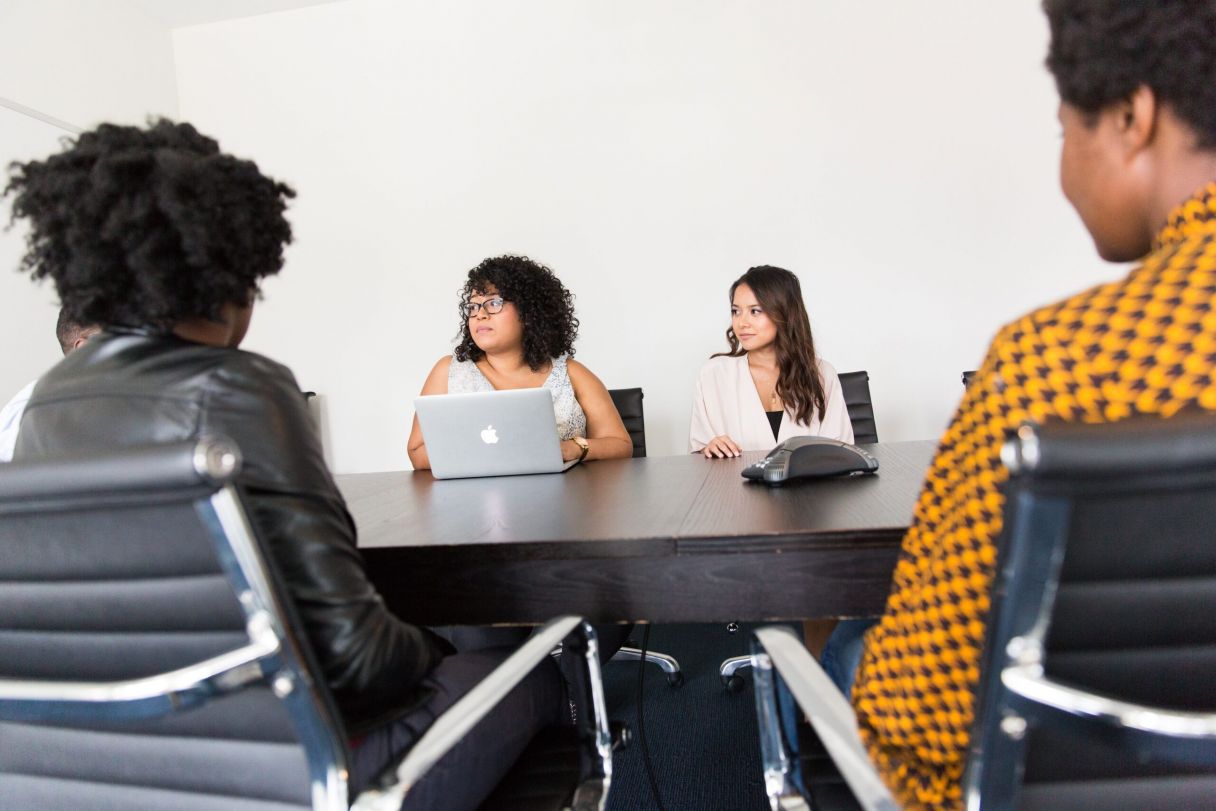 International Women's Day is a time for celebration and recognition of the achievements and strides women have made culturally, socially, politically and in business.
The theme of this year's International Women's Day (IWD) is "embracing equity"- the goal of equity is to provide opportunities to people that give them a fair chance to succeed.
The IWD 2023 #EmbraceEquity theme is all about drawing attention to the concept of inclusivity. As referred to by IWD, 'providing equal opportunities is no longer enough' because the impact can be exclusionary. Whilst equality is the goal, equity is the means of achieving it.
Empowerment and creating long-term changes are at the centre of the International Women's Day mission and can be positively impacted by the actions businesses take to support women in the workplace.
What does embracing equity mean for business?
Business leaders may question how they can embrace equity in their organisations. Broadly, businesses can do the following to set themselves on the right path:
Acknowledge the barriers some individuals face as a product of the systems and institutions within society.
Identify areas for improvement within the business.
Have transparency around the steps that need to be taken towards equitability in the workplace.
Creating true equitability within the workplace goes beyond the recruitment of more women – it is about putting procedures in place that support women to enable sustained change to the shape of the workforce.
Empowering women
Improving gender diversity within businesses across all industries will create benefits for both employees and employers alike.
AECOM Chief Human Resources Officer, Shirley Adams, and Global Equity, Diversity & Inclusion (ED&I) Programme Manager, Lisa Cronk discussed the impact embracing equity has on empowering women both organisationally and culturally within businesses.
They explained that when organisations are reflective of the communities they represent, people are more engaged, more creative and adventurous with their ideas, and it fosters an environment for collaboration to thrive.
5 ways employers could embrace equity this International Women's Day:
1. Pay transparency and salary benchmarking
One aspect of embracing equity within businesses is to ensure there is pay transparency. Secrecy around salaries can prohibit the career progression of many women, whilst allowing the gender and racial wage gap to widen.
Using an independent professional organisation to carry out salary benchmarking can help businesses to assert a culture of openness around pay transparency. The organisation can bring more parity to their wage structure, based on objective knowledge of local pay rates by job role, industry or experience. This is especially important on global assignments in understanding fair salary ranges for your chosen market.
2. Women in leadership roles
The number of women in leadership or management roles continues to increase slowly, showing signs of progress towards gender parity. One review has shown that in the UK there has been a staggering rise in the number of women in director-level roles within the largest listed companies- an increase from 9.5% in 2011 to over 40% in 2022. Presently, there are now only 10 all-male executive teams of the FTSE 350 companies.
Promoting women into leadership positions will pave the path for future business leaders by challenging disparities in pay equity, and unbalanced representation. It provides a platform for women to initiate changes to workplace policies that benefit both men and women and encourage employment equity measures to foster a diverse workforce.
Women in leadership roles offer a unique perspective to mentor younger women earlier on in their careers. A report produced by The Rockefeller Foundation stated that 8 in 10 Americans attribute the lack of women in leadership positions to there being just a small number of role models for younger women in business to relate and aspire to.
3. Flexible policies
According to the World Health Organisation, women continue to be the primary caregiver in families across the globe, which can add significant pressure and complications to work arrangements. The implications of this can be seen in Deloitte's Women@Work 2022 report, which stated that 40% of women are actively looking for a new role due to burnout.
Research has shown that businesses that operate using a flexible working model have a higher level of job satisfaction among their employees and a higher level of commitment from workers. Thus, adopting flexible work policies such as paternity and maternity leave are key to employee retention and productivity.
4. Accessibility schemes
Not everybody starts with the same opportunities or tools to succeed – some face additional barriers which are not always acknowledged within the workplace.
Employers could begin by promoting training programmes and accessibility schemes to bridge the gap in opportunities afforded to women from different backgrounds with varying experiences.
For example, Credit Suisse operate a "Real Returners" program in India, Switzerland, the UK and the US, which supports people who have had extended career breaks to re-enter the workforce and gain confidence through training. Schemes such as this support women that may have been out of work due to caregiving responsibilities or raising a family, and provide opportunities they may have previously been excluded from.
Similarly, employers could consider adopting or partaking in training schemes that assist with professional development, giving individuals the tools and opportunities to achieve their potential.
5. Discrimination policies
It is important for employers to have revised and updated policies that outline expected employee conduct within the organisation.
For example, a 2016 survey conducted by the Equality & Human Rights Commission reported that over three-quarters of pregnant people and new mothers experienced harmful or potentially discriminatory treatment at work every year.
Organisations should have clear guidelines and policies in place which protect all employees from discrimination of any form. This is especially vital to encourage and give confidence to women applying to work in traditionally male-dominated industries.
Interested in solutions to better your business's equitability measures? Mauve provides a salary benchmarking service to its global clients to increase pay transparency and monitor salary levels across its network.
To find out how our global HR solutions could help your organisation, contact us here.