APAC Spotlight: The benefits of doing business in Bangladesh
What are the advantages of setting up your business in the fast-growing country of Bangladesh?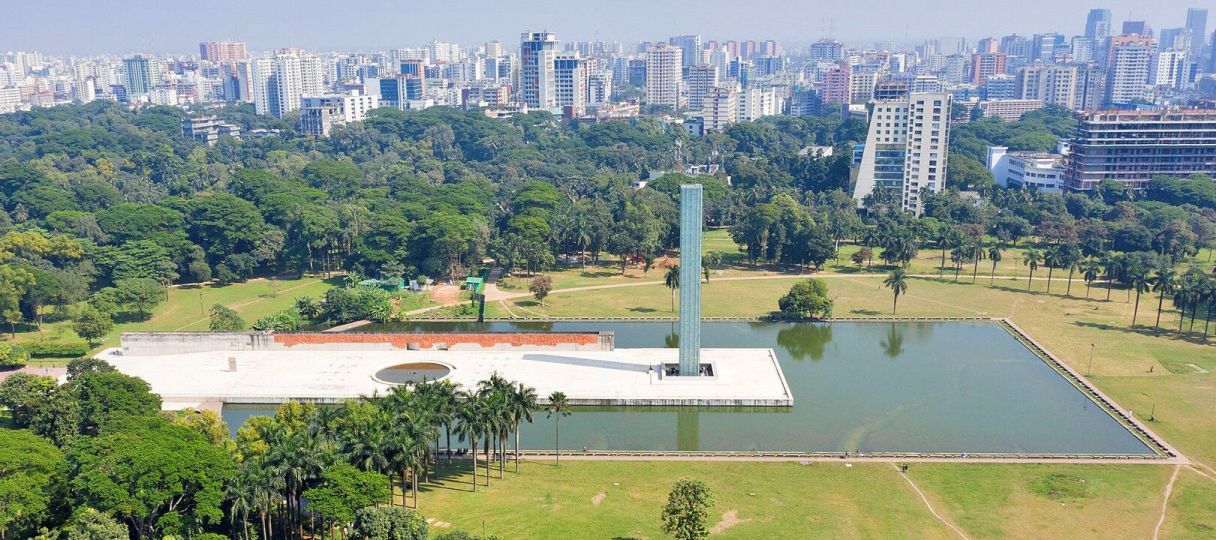 Located in South Asia, Bangladesh is the eighth most populated country in the world, with a population exceeding 165 million people.
Formerly known as East Pakistan, Bangladesh was formed in 1971 when the two parts of Pakistan split after war in India. Despite its history under military rule and poverty, the country's market economy is fast developing and is classified among the next eleven emerging middle-income economies.
Bangladesh has a remarkable track record of growth and development, with a fast-growing economy supported by strong ready-made garment exports, remittances and stable macroeconomic conditions.
The country is also famed for its history of a female-led government. Sheikh Hasina, the prime minister, has been placed on the list of the longest serving eminent female leaders of the world – Bangladesh is now regarded as a country role model for modern society.
Considering expanding your business operations? Here are three main benefits of doing business in Bangladesh.
1. Fast development
Bangladesh is a member of a group of developing countries, also known as the Next Eleven. The group was coined by the same economist that created the BRIC, an acronym used to refer to Brazil, Russia, India and China – four countries that were expected to evolve into major players in the global economy.
Similarly, the Next Eleven economies were groupedbang in 2005 for their promising outlook for investment and future development. This selection was based upon criteria which considered factors such as macroeconomic and political stability, quality of education and openness to trade and investment policies.
Despite challenges and disruptions to the global economy since the prediction was made, Bangladesh achieved a GDP growth rate of 7.2% in 2022, which has increased from 6.9% in 2021. This rapid economic growth presents a rising number of opportunities for businesses that are looking to set up in Bangladesh.
2. Free trade agreements and strategic location
Bangladesh is additionally a member of multiple influential international organisations, including the World Trade Organization, World Bank and International Monetary Fund, as well as regional organisations such as the South Asian Association for Regional Cooperation.
The country's links to other members of the organisations play a huge factor in its political and economic stability. With participation in free trade agreements, such as the Asia-Pacific Trade Agreement and South Asian Free Trade Area, Bangladesh enables businesses to export goods with ease and at a reasonable price.
Situated along the Bay of Bengal, Bangladesh has access to many maritime trading routes. With major economies such as India and China nearby, the country is open to plentiful opportunities and is considered a regional hub for trade in the area.
3. Population size
Bangladesh's huge population of over 165 million people presents a great opportunity for businesses based on the size of the market. The country has seen exponential growth over the past decade, with its population rising approximately 1% every year. This means the country welcomes over 1.6 million people annually and it is expected to grow to a population of 265 million by 2050, according to the UN estimation.
As the 5th most densely populated country in Asia, businesses have a greater market to target and more opportunities for development.
Expand into Bangladesh with Mauve Group
If you are looking to expand your business operations in Bangladesh with full compliance and ease, Mauve Group can employ and payroll your workers through our local representative.
Our Employer of Record solution enables employers to manage their business in countries where they lack their own entity. Employers can retain the management of their workers while Mauve Group handles the burden of local employment, payroll and administration of HR tasks.
Mauve Group manages its solutions in-house and carries out due-diligence checks on all local partners, providing reassurance to employers that their worker is legally compliant with the local laws.
This solution can be engaged for short- or long-term assignments and is available to local nationals and expatriates.
If you would like to enquire about our global expansion solutions for Bangladesh or another country, get in touch with our team of experts here.