Celebrating Mauve Group's Welsh Roots
A week of events to honour the innovation and successes of Wales in the World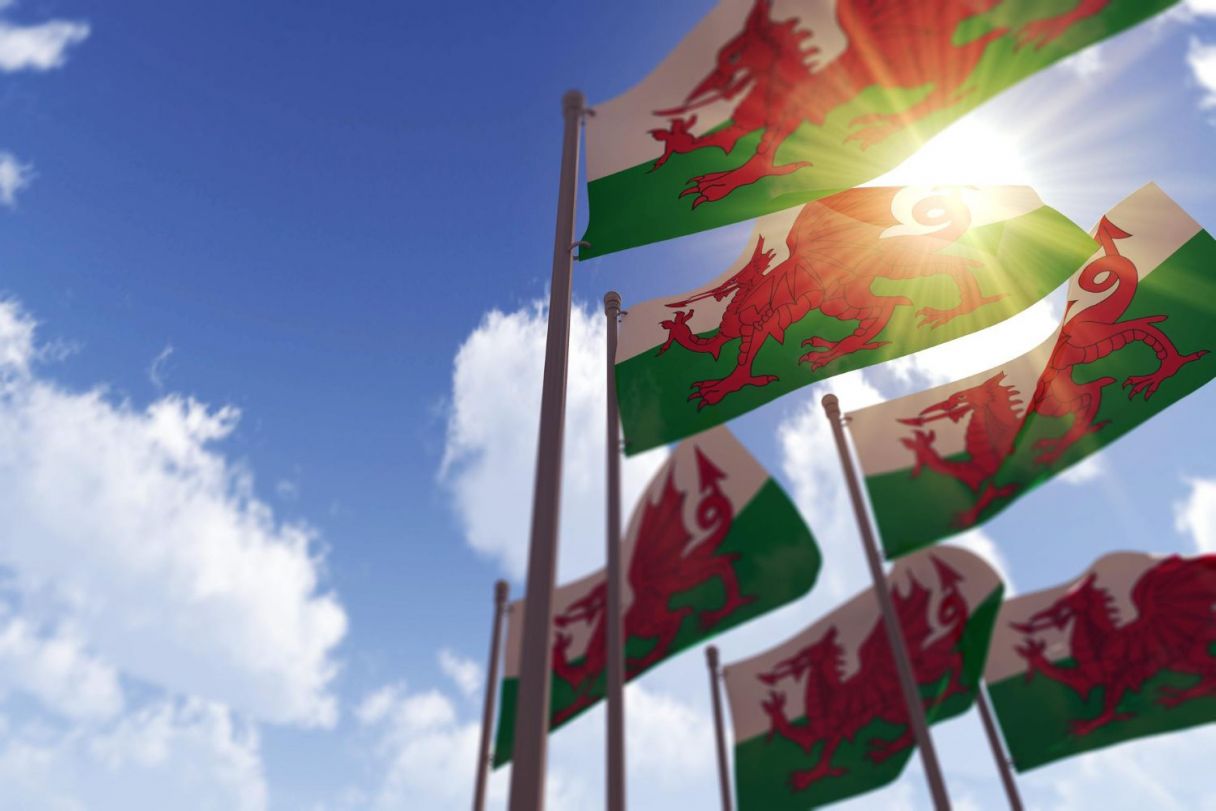 Wales Week is a global showcase of events and activities celebrating what it means to be Welsh. From the inaugural London event in 2017, Wales Week now takes place in 16 countries around the world, with a further 22 slated for 2023.
Wales Week serves to shine a light on the rich seam of innovation, culture and opportunity in Wales. Although connected by land and jurisdiction to England and Great Britain, Wales is its own country in its own right, with a strong cultural and sporting identity and a patriotic, international diaspora. Events like Wales Week bring the very best of Wales to the fore, showing the world what it can offer on the global stage.
Hailing from the North Welsh County of Denbighshire, Mauve Group's CEO and Co-Founder Ann Ellis feels strongly that there is huge opportunity for Welsh products and services in international markets. Beyond historic Welsh industries such as agriculture and mining, key modern-day sectors include energy and the environment, food and drink, life sciences and fintech. Aligning perfectly with Mauve's top client sectors, our goal is to make the world aware of the quality and innovation Wales can bring to the table.
With this in mind, last week we celebrated Welsh patron saint St David (Dewi Sant) at a series of Wales-focused events.
Mauve CEO scheduled to talk at All-Party Parliamentary Group on Wales
Ann was recently approached to talk about her experiences at the next All-Party Parliamentary Group promoting Wales in the World, headed by Member of Parliament for Montgomeryshire, Craig Robinson.
Ann's talk will discuss her experiences of growing up in Wales, founding a business that has grown into an international organisation with 60 of its own entities – and her own ideas for developing Wales into a global player. Watch this space for further news.
St. David's Day Dinner, hosted by Wales in London Society
Last Tuesday, Mauve representatives were honoured to attend the awe-inspiring surrounds of Guildhall, London for the annual St. David's Day dinner and celebration – now in its 118th year.
After a champagne reception in the historic Guildhall crypt, our team were treated to a stunning performance by the London Welsh Male Voice Choir, as well as keynote speeches by actor and Olivier award-winning producer Guy Masterson, and Brigadier Phil Prosser CBE, an integral part of the UK's COVID response.
St David's Day Reception at the Embassy of France
On Wednesday, the PR department joined CEO and Co-Founder Ann Ellis at the French Residence for a St David's Day drinks reception in London. Organised by Wales Week London, the Mauve family met with Independent Consultant, Dan Langford OBE and other international industry leaders in celebration of Wales – enjoying an afternoon of networking, champagne, and choir singing.
Growing up in a small farming community in North Wales, Ann was raised amongst a close-knit and entrepreneurial group of people running their own agricultural businesses. Today, Ann is proud to honour her Welsh heritage and share her industry experiences with other successful and like-minded individuals. Celebrating a quarter-century in business last year, Ann reflected on her early inspirations:
"I was inspired by the strong women from farming families who were active and hands-on in every aspect of their lives – the business, family, their local community. They were incredibly hard-working, and proud to be so."
As Ann pays tribute to her heritage, Mauve is grateful to have had the opportunity to join the celebrations of Welsh week among fellow international businesses. We hope to participate in similar events in the future, as we strive to support Welsh businesses and professionals across a global landscape.
Want to learn more about how Mauve Group can support Welsh businesses around the world? Get in touch via our contact form for more information.