Doing Business in China-Part Two:
Shenzhen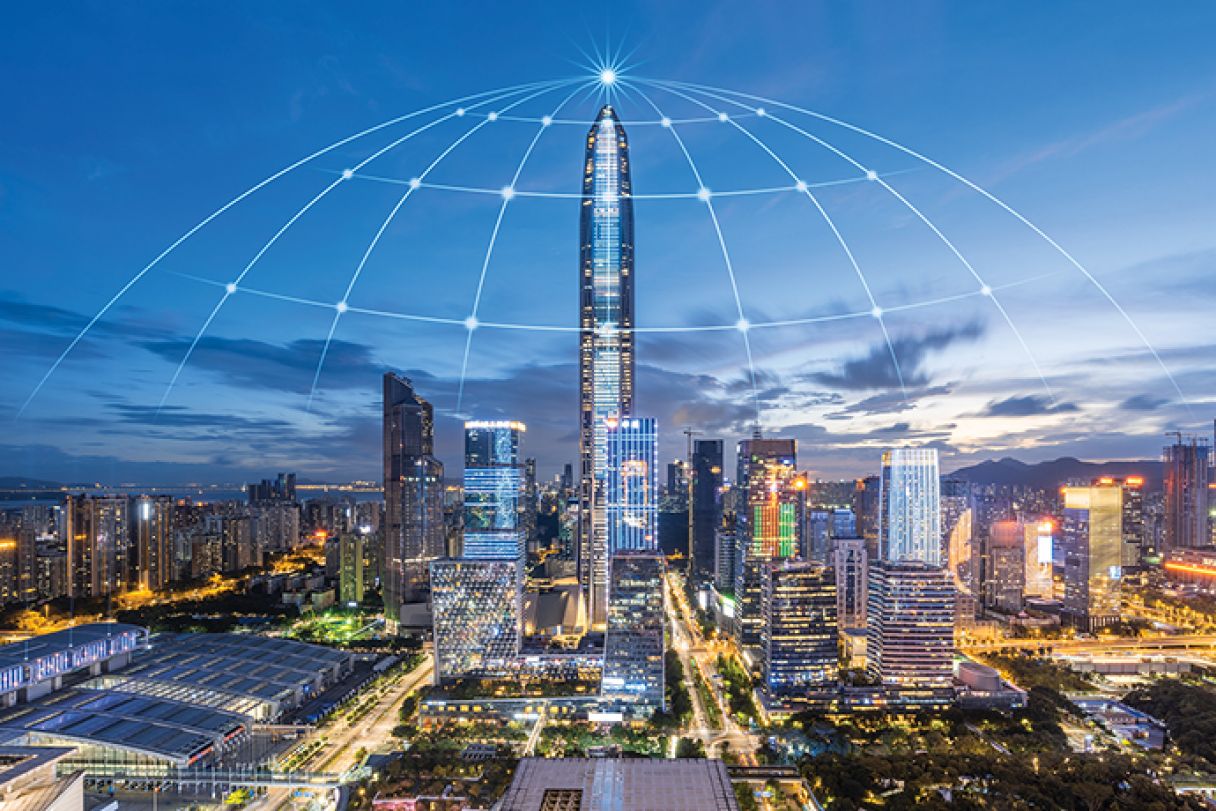 Last week, we published the first in a two-part series on doing business in China, one of our most requested country locations due to its status as the largest global economy and business-friendly environment. We initiated the conversation with Shanghai, traditionally the go-to option for organisations from conventional industries looking to gain a foothold in the Asian marketplace – this week, we look at a city with growing external interest from international businesses.
Mauve's Irish representative Teresa Lewis recently attended a Dublin-based conference and seminar series on the rising popularity of Shenzhen, a location previously overlooked by Western businesses for foreign direct investment but now attracting an advancing number of innovative industries. The buzz around this area is tangible and there are many parallels between Shenzhen and Dublin's development as a European centre of innovation – both cities are being propelled forward by smart money, an atmosphere of competition and a new image as a breeding ground for technology start-ups. In the second part of our series, we explore the city of Shenzhen and its appeal as a potential location for your international expansion.
Shenzhen: An Energetic Newcomer on the Global Stage
By contrast to the established global giant of Shanghai further up the Chinese coast, Shenzhen is the lively young upstart attracting innovation, entrepreneurship and technological advancement. Just 35 years ago, Shenzhen was a fishing village on the outskirts of Hong Kong – its designation in 1979 as the first Special Economic Zone in China meant it soon grew into an attractive destination for foreign investment and savvy young entrepreneurs. Shenzhen's strategic location as a gateway between Hong Kong and Mainland China has also cemented the city as a major shopping destination, referenced in smash hit 2013 novel Crazy Rich Asians as the prime location for real and faux designer goods.
Shenzhen is today attracting tech companies and ambitious graduates – telecoms multi-national Huawei's global campus and headquarters are situated locally, and the organisation is working on developing Shenzhen into a globally competitive Smart City. Some of China's most renowned companies are now headquartered in the city, including drone manufacturer Dajiang Innovation, Internet giant Tencent and automobile maker BYD. There are many appealing government-backed provisions for start-ups and business investment in the city – Shenzhen boasts corporate tax rates that are half the national average, duty-free warehousing, government bonuses and grants, lower rental and labour costs and of course, excellent strategic proximity between mainland China and Hong Kong for shipping and transportation.
How Can Mauve Help?
Mauve provides a wide variety of in-country services in China that can help you hit the ground running when you expand your business ventures locally. The following solutions and services are available to you in Shenzhen via Mauve and our trusted local partnerships.
Global Business Expansion:
Shenzhen is clearly at the forefront of the start-up and innovation movement in China. Mauve and our in-country partner can assist your company to take advantage of this excellent business environment by setting up your own compliant entity in Shenzhen; from helping you to decide on the right entity type for your business activities to paperwork and application assistance, we will provide a trusted localised service that removes the red-tape from the process. Mauve will also help you to maintain the company once it is established while you focus on the core of your business; providing support with company accounting, mandatory annual audits and reporting, and annual business license auditing as required by the Chinese government.
Global Payroll:
Mauve's payroll team and in-country partner will ensure your workers are paid a local yen salary with clear reporting, advice on their salary contributions and tax return assistance. Both expatriates and Chinese nationals will be placed on our partner's local payroll – payroll registration is required for both locals and expatriates.
Other services:
– Project Management: end-to-end support managing your overseas projects – market research, local sales and marketing assistance, events planning etc.
– Value-Added Services: full range of in-country relocation and destination services.
– Consultancy Services: risk assessment, contracts, local employment and HR advice.
Following this two-part series, we're sure you agree Shanghai and Shenzhen have a huge amount to offer international businesses with an eye on Chinese expansion. For more information about our solutions and services in Shenzhen, Shanghai and China in general, get in touch with our local APAC expert Lucia Tan via the Contact Form.