Easter and Springtime Traditions Around the World
Explore the different springtime celebrations across the globe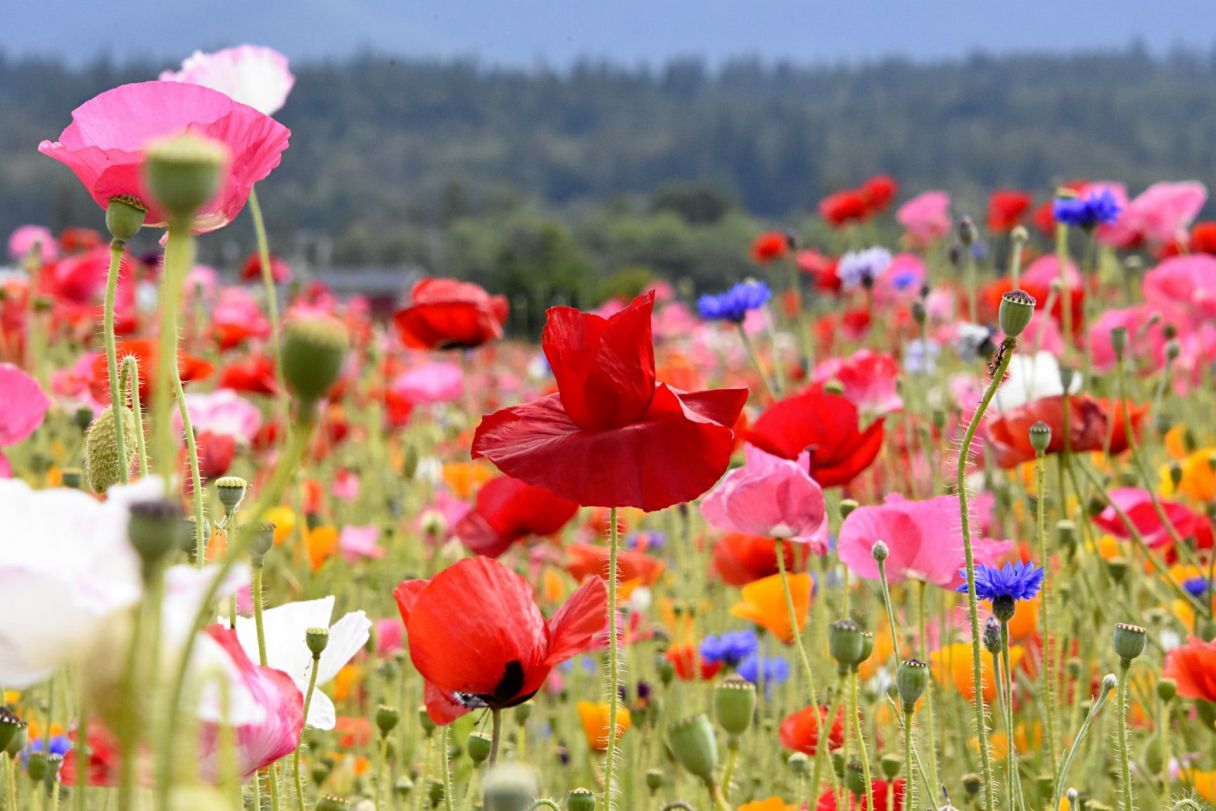 Spring invites celebrations all around the world. From religious rebirth to historical holidays, people everywhere honour the traditions and events that mean the most to them in spring. Below we explore some of the most notable springtime traditions and festivals from around the world.
Easter
Easter is a traditionally Christian festival that commemorates Jesus's resurrection. It also marks the end of Lent, a period of fasting that many Christians observe to offer their own sacrifice and devotion to their faith.
While Easter is traditionally a religious celebration, many non-religious people also exchange Easter eggs and other gifts on Easter Sunday. Easter egg hunts, egg dyeing and egg rolling are also modern traditions in many parts of the world.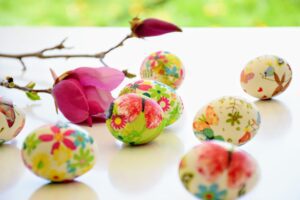 Different branches of Christianity celebrate Easter at different times, so holidays can fall on different days depending on the primary branch in that country. Eastern orthodox Christianity, for example, uses the Julian calendar to determine the Easter period, while Catholicism and Protestantism use the Gregorian calendar.
Cinco de Mayo
Cinco de Mayo is a Mexican celebration, but is arguably now more popular in the USA, where there is a large Mexican population. Cinco de Mayo literally translates to "5th of May" which is — unsurprisingly — when this holiday is celebrated.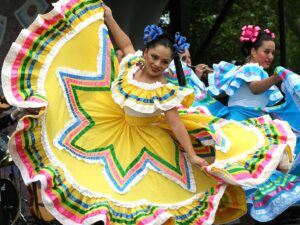 Cinco de Mayo commemorates Mexico's 1862 victory over the French army. Traditions include parades, battle recreations, and celebrations of both modern and traditional Mexican culture. Despite its popularity, it is not a statutory holiday in either Mexico or the USA.
Holi
Holi — also known as the Festival of Spring or Festival of Colour — is a Hindu celebration. The date changes each year in line with the lunar cycle, but it is almost always celebrated in March.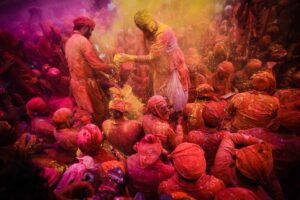 Holi celebrates the eternal love of Radhu Krishna, the masculine Hindu gods. This vibrant festival is one of the biggest celebrations in India and Nepal. Holi is known for its paint throwing custom, where festival-goers cover their cities and towns in colourful powder paints known as gulal.
Passover/Pesach
This is a Jewish festival held in Spring, commemorating the exodus of the Israelites from Egyptian slavery. The date of the festival is determined by the Hebrew lunar calendar, so differs every year.
At the beginning of this celebration, a 15-step seder meal is held and the story of Passover recounted. During the celebration, Jews are not permitted to consume anything containing risen grain, homes must be rigorously cleaned and the kitchen made kosher.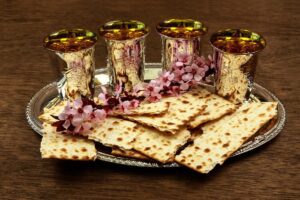 Passover is a week-long festival, and the first and last two days are observed as full holy days with sabbath-like restrictions. Jews must not work, carry out business nor travel during this time. Festival duration and dates differ slightly for Israel and the Jewish diaspora around the world.
May Day
May Day is celebrated on the 1st of May every year. This holiday dates back as early as 509 BC, but is now widely celebrated as the first day of summer.
Since 1889, it has also been known as Labour Day or International Workers' Day. As a result, it is a public holiday almost worldwide, with countries as far-flung as Morocco, Colombia, China, and Finland designating May 1st as a national holiday.
How are you celebrating spring?
At Mauve, we have clients and workers based all around the world — so we would love to know which customs and traditions you will be celebrating this springtime. Share your spring festival photos with us on social media — you can find us on Instagram, Facebook, and Twitter.
If you want to know more about international public holidays and how these dates might impact your global workforce, our Compliance team have detailed Employment Fact Sheets for each country. Get in touch here for personalised support.