The experts' guide to global mobility strategy
7 elements key to the development of successful global mobility programmes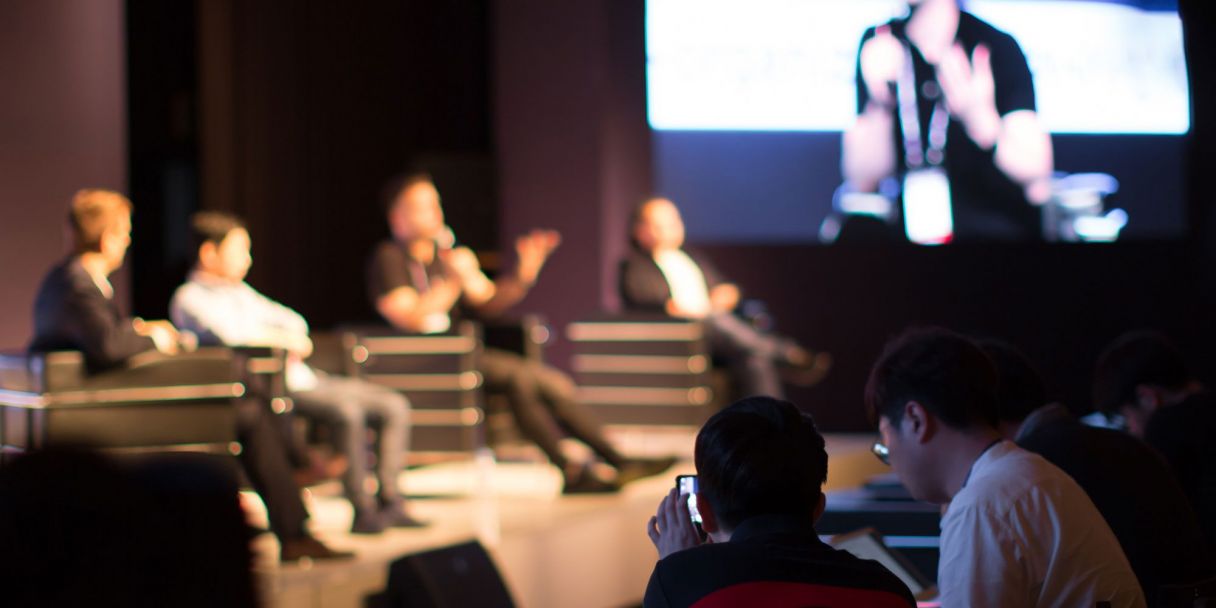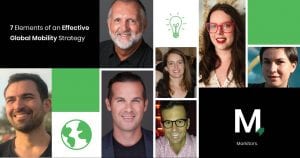 We are entering a new age of business where employees are looking for freedom. They want to work when and where suits them, and more importantly, they want to be trusted to get the job done. But what happens when that "where" is halfway across the world and in an opposite time zone? Well, that's when it's time to develop an effective global mobility strategy.
Across the world, companies of all sizes are approaching global mobility strategy in unique ways, depending on the individual needs of their businesses. With that said, there are also points of parity which can help us to hone and improve our own practices.
In order to build our own picture of the most important elements of an effective global mobility strategy, we sat down with seven business leaders who have had success in this field. Read on for their insights.
---
What is a global mobility strategy?
Global mobility refers to your company's ability to relocate employees across international borders: efficiently, securely, and compliantly. A global mobility strategy is a detailed plan developed to facilitate the successful relocation of employees, and which provides comprehensive guidance at each step of the process, ensuring a consistent transferal process every time, regardless of destination.
What goes into a global mobility plan?
Each global mobility strategy looks different. This is because there is no single template which can be applied to every company in every situation or country. Instead, it's important that you invest both time and resources into the meticulous construction of your company's own unique programme. Below is a brief introduction to the various aspects of international employee relocation which your global mobility strategy must take into consideration if it is to prove effective.
Labour and immigration law
Accurate information on all local labour laws and immigration regulations relevant to the country/countries you plan to relocate employees, and a clear plan of how to comply with each.
Tax compliance
Accurate information regarding the various taxes you and your transferred employee(s) must pay, withhold, to whom and in what currency.
Cultural and linguistic differences
Research into the cultural norms of the destination country and its language, and a plan for how to assist each employee integrate into, and feel comfortably at home in, said culture.
Physical relocation
Full logistical step-by-step plan for the actual relocation of your employees abroad. This could include arranging travel, applying for employee visas and permits, organising accommodation on the other end and transfer of belongings there, as well as relocation of employees' families.
Employee wellbeing
A Human Resources framework for supporting and checking in with employees relocated overseas, ensuring their mental and emotional wellbeing from beginning to end.
Payroll and benefits packages
Reassessment and evaluation of competitive benefits packages as per employment expectations in the destination country, as well as a comprehensive overseas payroll system for ensuring fast, secure, compliant payment of employees and taxes.
Why is a global mobility program important?
Global expansion is ever more important to remaining competitive in our shifting business landscape, meaning that global mobility is a key characteristic of successful transnationals.
Global mobility strategy is not technically essential for employee relocation – each transfer can be planned and executed as it arises. However, there are three core benefits to writing a mobility programme for your company which make these strategies an important feature of the modern multinational.
Efficiency:

Your global mobility program maximises the efficiency of the employee transfer process in terms of time, complications, and cost.
Consistency:

Each employee who is relocated using a global mobility strategy enjoys the same smooth and effective transition from their home country to another.

Compliancy:

Wherever in the world you relocate your employees to, an effective global mobility programme ensures you maintain compliance with all applicable labour, immigration and tax laws.
What the experts say: 7 tips for your global mobility strategy
1. Clarify and define the relocation process
"Relocating talent to different countries isn't easy. Global mobility is something that requires a well documented process that can be executed by both the candidate and internal team. By streamlining processes, companies can keep costs down and mitigate frustrations that can be experienced during a relocation."
– Brett Farmiloe, Markitors
Example: A truly great global mobility strategy is flexible enough to evolve over time, incorporating into its frameworks lessons learned from past mistakes. By developing a mobility programme which comprehensively documents the entire process, errors can be gradually eradicated, and overall efficiency optimised.
2. Consider how to overcome cultural differences
"Company cultures differ, and so do the cultures of countries. A sound global mobility strategy needs to consider both. In order to be successful, your company's culture needs to become acclimated to local business practices and on the ground relationships. By factoring in culture, a company can move seamlessly into a new country and succeed."
– Randall Smalley, Cruise America
Example: If an employee is to be relocated to a country whose language they don't speak, then a global mobility strategy could plan for that employee to be provided language lessons prior to the move.
3. Build trust through communication
"You need to develop a team in your new area that you trust and trusts you. Instead of sending someone from the US to Australia, I prefer networking and finding the right folks directly in our new region to handle processes and consumer relations. But what is the key here? Communication. Do not operate your regions in bubbles, and consistently have your teams feel included in the overall culture."
– Hana Ruzsa Alanis, Solar
Example: Global mobility involves every aspect of your business, and as such, a global mobility strategy should take into account the roles and opinions of the entire workforce. Moreso, you must also include investors and shareholders, ensuring through clear communication that they are aware of how and why you are using resources to construct a mobility programme.
4. Combine structure and flexibility into a remote work culture
"An effective global mobility strategy comes with a bit of a paradox: you need schedules that are both flexible and structured. For example, as individuals move to different time-zones and adjust to both work and life changes, a flexible schedule will allow them to succeed. However, you also need some structure and reliability for teams to collaborate across time-zones and regions. My recommendation is to set one office or location as the baseline time that all others follow, and then if you need to schedule '9 to 5' you can in that time-zone."
– Michael Alexis, Teambuilding
Example: One example of an innovative remote work style which prioritises flexibility is called 'asynchronous working'. In an async work culture, employees working remotely set their own working hours, as well as choosing when and how to be contactable, in order to achieve the tasks they're set.
5. Review and comply with international requirements
"You'll want to consider various aspects of global mobility, like immigration requirements, alongside procedural challenges, like deployment workflows, to ensure that the process of global deployment is seamless for each of your employees."
– Mark Christensen, People & Partnerships
Example: Whilst employees in some countries, like those in the European Union's Schengen Zone, can move and work fairly freely across borders, others will face much stricter immigration policies during their relocation. For example, Japan has a stringent points-based system from which the prospective transfer must graduate before being allowed to move.
6. Establish a clear and definable presence abroad
"A significant early goal is to consider what kind of overseas footprint the company will have at its new position and, by implication, the regulatory climate in which the staff will be working. The regulatory framework the organization follows would have tax consequences on the staff – so the corporate migration plan should be given priority attention. The legislative climate can also influence what sort of work your workers abroad will do, which may influence how you deploy them, especially in terms of length."
– Eliza Nimmick, Tutor the People
Example: Avoiding risks – such as triggering 'Permanent Establishment' (PE), or employee misclassification – is one of the key reasons global mobility strategies exist. Legislative climates in countries such as Argentina might dictate that you'd need to establish a legal entity there if relocating a salesperson, or other member of staff who generates revenue for the company. On the other hand, other countries' legislations may not require this of you.
7. Above all, prioritise employee satisfaction
"We are now in the digital age where the world is at our fingertips. And companies like yours and mine should have a global mobility strategy in order for our brands to be known, not only locally, but internationally. And as for my company, a strategy that we use is to maintain employee satisfaction, because we know as a company in order to achieve global mobility we have to take care of our remote teams first. We have to adjust to their time zones and what their remote needs are. And by doing this we are ensuring that our employees cater to the needs of clients globally."
– Samantha Moss, Romantific
Example: Recent studies have shown that consumers are more likely to engage with a business long-term if they trust its ethics and morals. A large part of attracting (and retaining) both quality customers and employees is showing that you care for your workforce's wellbeing.
Conclusion
A lot goes into the making of a winning global mobility strategy, and for good reason. In the long-term, the initial investment of time and resources will pay dividends in efficiency, efficacy, consistency and compliancy. However, not all companies have the scope to manage global mobility in-house. Partner with an experienced Employer of Record (EoR) to ensure the success of your international employee transfers, without worrying about the risks or hassle.