How the gig economy is shaping the landscape of LATAM
Here are the impacts of Latin America's contribution to the gig market.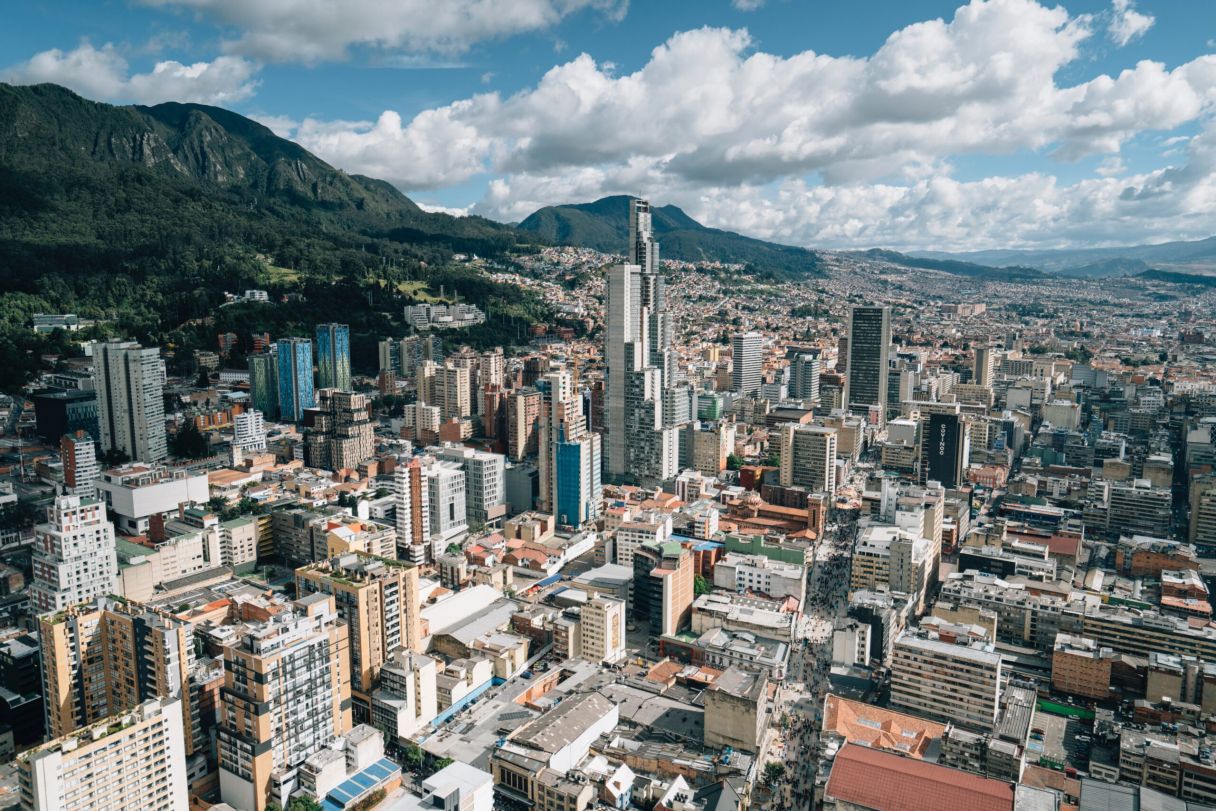 Latin America is a significant contributor to the global gig market – which, in 2019, was valued at an estimated $204 billion, and is predicted to rise to $455 billion in 2023, according to recent calculations from Mastercard. In the coming years, according to a study by the Inter-American Development Bank, LATAM's gig economy is set to grow by 15%.
The 2020 pandemic changed the face of the working world, especially with regards to the gig economy. While remote working, digital nomadism, and independent contracting have exploded in popularity all over the world, Latin America is one region in which this expansion has had the greatest effect.
Gig working refers to jobs which typically rely on apps, such as delivery and transport, as well as short-term contacting jobs. Alongside the prevalence of gigging in the transport and delivery sectors, many independent contractors work in the tech sector, which is one of LatAm's most profitable and rapidly expanding markets.
So, now that gig working is so common across Latin America, what impact is this having on the region's social and economic landscape?
Tech booms across the region
The gig economy in Latin America is inextricably linked to the tech industry's growth in the region. Tech is booming across Latin America, with giants like Google, Dell, Revolut, and Uber opening offices throughout LatAm countries. Many LatAm nations have introduced policies and initiatives to support the tech industry. For example, software exports from Uruguay enjoy a 100% tax exemption.
As countries across Latin America embrace the tech industry, the gig economy continues to grow, due to the preference of many tech professionals to work as freelancers, choosing their own working schedules, and building their own businesses. So, the boom in tech is directly related to the boom in the gig economy as many tech professionals are gig workers.
Delivery and transport apps boost economic growth
2019 was the year food delivery apps began to dominate the market. Apps such as iFood in Brazil, which , and Rappi and Domicilios.com in Colombia, became ubiquitous, with Chile's delivery service Cornershop achieving unicorn status, meaning it is valued at over $1 billion.
The popularity of food delivery apps has continued to increase since 2019 – both with customers and as a labour option for workers, many of whom had become unemployed as a result of COVID and turned to delivery driving as a source of income. The food delivery sector in Latin America is now valued in total and continues to grow.
The gig economy also goes hand-in-hand with the transport industry in LatAm. For example, the Brazilian transport market now includes 1.7 million drivers registered as independent contractors.
Uber prompted major protests and objection from taxi drivers, when it launched in Argentina in 2016, and was ruled noncompliant; meaning drivers could be prosecuted, if found to be working for Uber. The tech-led taxi service company was regulated in Argentina in 2020, and has also been regulated in Brazil and Mexico, where it continues to be incredibly profitable.
But while the economy is benefiting hugely from the popularity of food delivery and transport apps, gig workers in these industries may be vulnerable to exploitation, which brings us to our next point.
Exploitation allegations emerge
Since Latin America's gig economy took hold in earnest, gig workers – who comprise as much as 50% of the labour force in some LatAm countries – have been voicing concerns over low pay, and lack of protections and benefits.
For example, Time notes that a report by the German non-profit, the Friedrich Ebert Foundation, found that almost 70% of delivery drivers in Ecuador work on average 70 hours per week with no days off.
Despite demand for these services rising during and in the wake of the pandemic, conditions have not improved, with The National Interest reporting that a survey of 298 drivers across 29 Latin American cities, revealed that over 60% reported their pay dropping due to changes in the terms offered by companies.
While according to Time, legislation granting more rights and protections for gig workers is under consideration in Peru, Chile, and Colombia, worker rights are still a big issue within the world of gig working in LatAm.
Banks launch alternative loans
Transport apps Uber and Didi's alternative loans initiative, are an example of how gig working is shaping the economic landscape of Latin. Iupana reports that the companies are using Latin American gig workers' data, to learn more about their behaviour patterns and assess credit risk.
Until recently, gig workers in Latin America had limited access to traditional banking – with more than 40 million people only during 2020.
Didi launched in Mexico in 2021, which offers top-ranked Uber and Didi drivers access to loans of up to $1,450 – following an analysis of their data, such as driving history and brand loyalty.
The company hopes the incentive will guarantee better service, as well as provide deeper understanding of the behaviour patterns of gig workers and assess the credit risk in providing these loans.
The gig economy is a complicated ecosystem, which impacts businesses, workers, consumers, and the fiscal and social worlds in many ways, throughout Latin America and across the globe.
To find out how our global expansion and mobility solutions could help your organisation to expand compliantly into Latin America, contact us today here.