How to Support Your Employees in Relocating Internationally: Mauve's Guide to the Benefits, Challenges, and Solutions
A new business landscape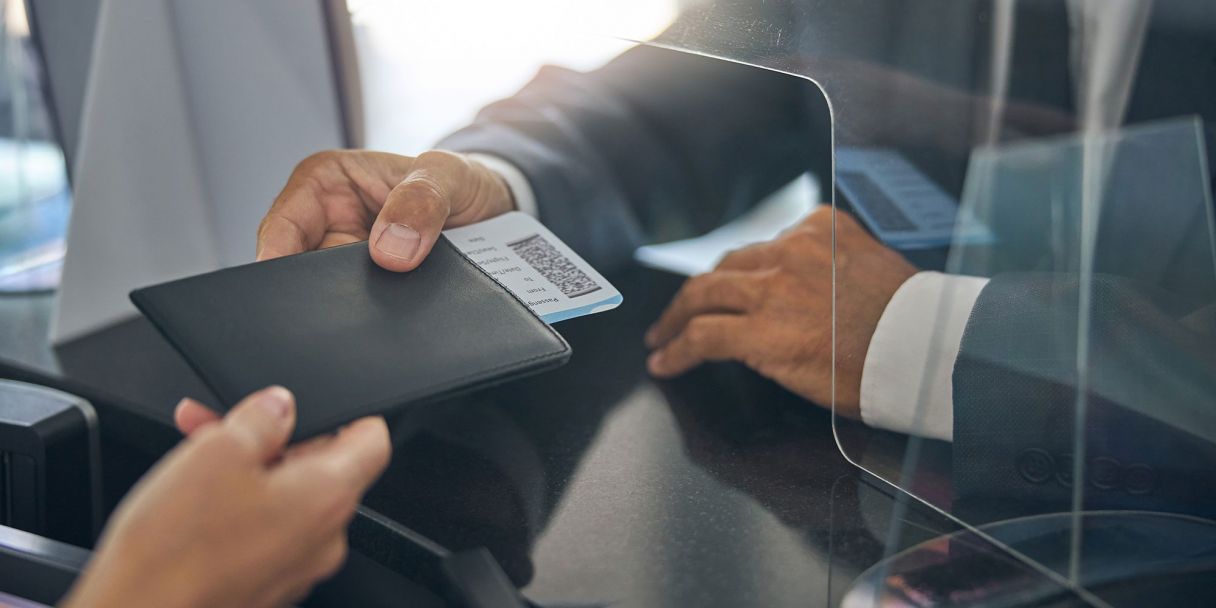 The trend of remote work was on the rise long before the pandemic hit, but in its wake the preference for international employee relocation has sky-rocketed.
A GitLab report found that, on average, 82% of workers agreed that remote work is the future of work, whilst 1 in 3 of them said they would consider quitting their jobs if working remotely was no longer an option. Another report showed a 131% increase in the number of US citizens identifying as 'digital nomads' from 2019 (pre-pandemic) to 2021.
Entering this new business landscape, there are many reasons why an employee of yours might wish to work remotely from another country:
The employee has family or friends in another country
The employee wishes to establish a healthier work-life balance
The culture or laws of the employee's current country negatively affect them
The decision may even be yours. Relocating senior employees or executives to new offices abroad, for example, can facilitate international continuity of your best business practices.
Business leaders and HR executives must be prepared to support their employees in their choice, where appropriate, to relocate abroad. In this article, we'll discuss the serious benefits of international employee relocation, as well as its challenges and solutions.
How international employee relocation can benefit you and your workforce
Naturally, not all requests for employee relocation can be met. Depending on the nature of the employee's role, or your industry (hospitality, for example), relocation may not be practicable. Nevertheless, when it is, remote work can bring with it a number of benefits to both the individual employee and your company as a whole:
Asynchronous work: Company work completed across multiple time-zones, increasing overall productivity and flexibility
Increased employee satisfaction: Employees who are more satisfied with their jobs are, as a result, more productive
Improved workforce diversity: Diversity benefits companies by making employees feel more welcome and valued; international employee relocation can open doors to greater diversity of employees in terms of nationality, language and culture
Chance to expand into new areas: The experience of the employee relocating to work abroad may, in time, produce opportunities for global business expansion
When faced with the costs and challenges of employee relocation, it is worth remembering your duty of care as an employer, and to think of the above benefits as significant and worthwhile returns on your investment.
Challenges facing employers and their employees working remotely from another country
It can be challenging to transition to a remote work culture, even when that work is conducted locally to your company's offices. When you have an employee working remotely from another country, there are naturally a whole new set of considerations to make:
Permanent establishment risk: Typically, employees working remotely should not trigger permanent establishment (a scenario in which a local tax authority deems you to have established a permanent presence in their jurisdiction). However, this can depend on the role of the employee in your company, among several other factors which you need to be aware of. Triggering permanent establishment can result in a host of fines and other penalties.
Tax obligations: Employees must pay taxes to their country of residence, and in most cases you must make similar contributions. The laws surrounding what taxes you must pay, and when, differ from country to country. Some businesses consider reclassifying their internationally-remote employees as independent contractors for this reason, though this is typically inadvisable due to the many risks associated with employee misclassification.
Visas, work permits and residency applications: There will always be a good deal of paperwork to process in the case of international employee relocation, much of which you, as HR executive or business leader, will be required to complete. This paperwork can include visa applications, work permits, and applications for residency.
Time investment: Relocating employees internationally is not an expeditious process. From settling affairs in their current place of residence, to finding accommodation abroad, completing all of the necessary paperwork, and designing a new mode of working which suits both parties, the process can take anywhere from 3-12 months.
How to support existing employees with their international relocation
Despite the challenges, the rewards associated with international employee relocation are, as we've discussed, many. Below, we've compiled a complete guide for employers on how to support their existing employees with international relocation.
Design a company-wide global relocation policy
To ensure that all future employee relocations are handled efficiently and uniformly, we recommend establishing a global relocation company policy. Much of what such a policy would cover shall be discussed in detail in the following sections, though a good starting point is to establish and manage employee expectations.
A relocation policy should stipulate which parts of the process will be administrated and funded (or otherwise supported) by the company, and which shall be at the employee's personal discretion. For example, a global relocation policy could establish which party will be responsible for paying travel expenses, filing visas and residency applications, and providing necessary equipment for remote work.
Additionally, your policy should make clear to all employees wishing to work remotely from another country what is expected of them. Expectations can include the work the employee will take with them, and whether permission to relocate is granted on a short-term, long-term, or permanent basis.
Ensure compliance to any new regulations and obligations to employees
Tax and labour laws differ from country to country. Depending on where in the world your employee wishes to relocate to, you will be obligated as their employer to adhere to these laws.
For example, with regards to labour laws and customs, an employee moving from Germany to China may be entitled to an entirely different set of benefits, including:
Health insurance
Sick leave
Holiday pay
Overtime pay
Minimum or maximum working hours
Paternity and maternity leave
Your company's existing benefits package may already adhere to all of the labour laws in the employee's new country of residence, however it is important to check that this is indeed the case. For example, whilst statutory paternity leave in the UK is just 1-2 weeks, in Sweden the legal allowance for fathers is over 34 weeks. Thus, in this example, a company based in the UK would have to account for a much longer period of absence from work for male employees of theirs moving to Sweden and starting a family.
Knowing how to pay your employees internationally is, of course, paramount to the success of any international employee relocation. In some countries, remote employees could be responsible for filing their own taxes, whilst in others you, the employer, will be responsible for withholding their tax contributions.
There are also a few different means of paying employees working in another country. The most cost-effective and secure method is to use a global Employer of Record (EoR), who can handle global payroll for you both efficiently and compliantly. Otherwise, you'll need a team of HR and finance employees with an expert knowledge of tax legislation and regulations around the world.
Invest in your employee's future
Employers have a duty of care to their employees, and investment in the following not only makes relocation easier and less stressful for your employee, but it can also result in a happier and more productive employee on the other end. Moreover, companies whose global relocation policies have a high-degree of employee support baked-in are more likely to attract the best talent from around the world. This means considering the day-to-day needs of the relocating employee, as well as planning for emergencies and unexpected events.
Accommodation
Assisting employees in finding new accommodation in their country of choice can include making arrangements on behalf of the employee, as well as giving character references, proof of employment, sponsorship, or covering various fees. Moreover, you may choose to offer support by way of temporary accommodation in the country whilst the employee searches for somewhere to rent or buy.
Travel
The actual process of moving between countries is likely to be one of the most stressful for your employees.
They will require specific work-permits and/or visas if they intend to work in the country for a short amount of time. Whereas if their relocation is permanent, they'll need to apply for a different kind of visa and, eventually, for citizenship. Having support in place to aid with these often complex application processes can make the transition much smoother for everyone involved.
Additionally, you may choose to offer assistance planning the journey: if not covering airfare, then being on-hand to help book flights, organise transportation of their belongings, and so on.
Culture
No matter how similar the culture of the end country may be to the one in which your employee is currently based, basic cultural and language training is a crucial part of any comprehensive international employee relocation policy. It will allow them to more readily integrate into their new home, and effectively hit the ground running, so that continuity is maintained across your business's operations.
Cultural training can include:
Information on local and national holidays
Expectations of dress and manners, both generally and with a gendered focus
Practice of polite and respectful social norms
Furthermore, you can provide employees relocating abroad with useful information on their destination, such as:
How to use the public transport networks there
Whether there are any rules regarding drinking alcohol or smoking in public
Areas of the city or town popular with, or especially friendly to tourists, the LGBTQ+ community, different ethnicities, age-groups, and so on
Additional support
There is no end to the various means by which you can support your employee's international relocation, and some will undoubtedly be more useful than others on a case-by-case basis. Here is a last look at additional avenues of support you may choose to offer an employee working remotely from another country:
Aid obtaining medical insurance, in countries which don't have a nationalised health service
Assistance to spouses and other relocating family members in finding employment, and successfully integrating into a new community
Researching local utility, healthcare, rental and emergency services on your employee's behalf
Providing your employee time to settle into their new home country, perhaps either by allowing them time off to recover from the move, or by delegating some of their work to other team members until they are ready to resume it
Introducing your relocated employee to other employees, team members, or contacts in the destination country whom you or others in your company may know
Ensuring your HR department regularly checks in on the employee's mental health before, during and after the move, as relocating to a different country can be both stressful and isolating
Work with a global Employer of Record (EoR)
There are, as we've seen, many different elements which comprise successful and efficient international employee relocation. From global compliance issues like tax contributions and worker's rights, to visa applications, settling-in periods, and emotional support, there is a lot that your company can, and should, be doing.
Naturally, however, not all companies have the resources to facilitate an employee's international relocation by themselves. Moreover, even those who do may still be daunted by the prospect.
A proven and effective alternative is to work with a global Employer of Record.
An Employer of Record is a third-party organisation which can significantly lower the financial and administrative strain of managing international workers by dealing with global payroll, tax, permit applications and human resource tasks on your behalf.
Mauve Group is an Employer of Record with over a quarter-century of trusted experience in global business solutions. We can assist with every step of the international employee relocation process, including the compliant payment of your employees' salaries and benefits packages. Mauve also offers independent contractor and global business expansion solutions.
If you'd like to learn more, get in contact with us today.