The 5 best countries for parental leave
We explore five countries with the most generous statutory parental leave allowances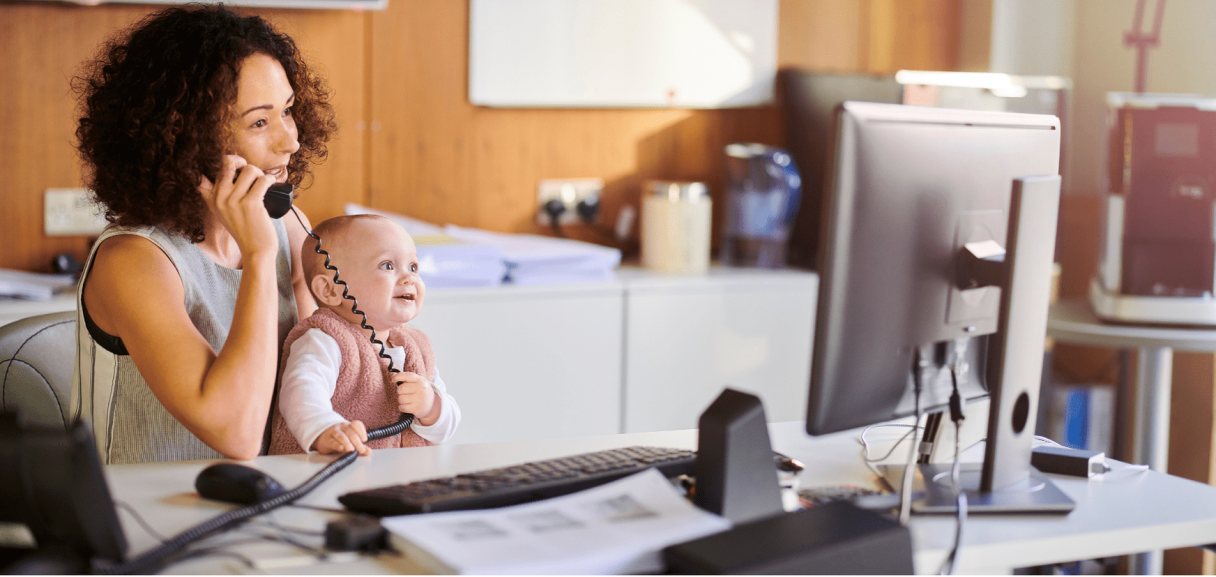 Parental leave is a huge consideration for employees who want to balance childcare with employment. Shared or transferable parental leave is fast becoming the most popular way for progressive countries to offer pre- and post-birth time off, so that all parents — regardless of gender — can spend more time with their new baby.
Companies that offer generous and inclusive parental leave policies are increasingly popular with job seekers, particularly where they go over and above a country's statutory allowances. Earlier this year, a study published by British telecommunications company Vodafone found that a quarter of 18–34-year-olds did not apply for a job as a result of a perceived lack of support for parents.
Organisations looking to expand internationally need to be aware of their target country's statutory minimums, so they can build attractive, progressive and inclusive employee policies. With this in mind, let's take a look at the 5 best countries for parental leave.
1. Sweden
Maternity leave: 240 days
Paternity leave: 240 days
Transferable parental leave: 150 days
Sweden has one of the most family-friendly policies in the world. With 480 days' total leave — 1.3 years — offered at 80% pay, most parents can easily afford to take this time and spend it with their new child.
Parents can transfer up to 150 days of their leave entitlement to the other parent, but they are required to take 90 days for themselves. This is designed to encourage fathers to spend time with their children during the earliest weeks of their lives, when babies typically rely more on their mothers.
2. Finland
Maternity leave: 164 days
Paternity leave: 164 days
Transferable parental leave: 69 days
Parents in Finland can transfer up to 69 days of their leave to the other parent if they want to, making this one of the most flexible parental leave policies in the world. Single parents can use both parents' entitlements, giving them 328 days of parental leave.
Mothers must start their leave no less than 30 days before their due date, giving them ample time to prepare for childbirth. This is in addition to the 164 days they are entitled to after the birth of their baby. 26 weeks of leave is paid at 70% of the employee's salary, while the rest is paid at a flat rate.
3. Bulgaria
Maternity leave: 410 days
Paternity leave: 15 days
Transferable parental leave: Variable
While Bulgaria has a fairly traditional attitude with mothers taking the lion's share of the time off, their statutory maternity leave is extremely generous. All 410 days are funded at 90% of the mother's wage, starting 45 days before the due date.
When the baby is 6 months old, mothers can transfer their remaining maternity leave to the father, giving them an opportunity to take time off to bond with their baby. This time is usually paid at minimum wage.
4. Iceland
Maternity leave: 4 months
Paternity leave: 4 months
Shared additional parental leave: 2 months
Like other Nordic countries, Iceland offers equal leave time to parents of both genders. They also offer an additional 2 months of parental leave, which parents can decide if and how to use.
Icelandic parental leave is paid at 80% of the parents' wages, making this one of the most generous policies in the world.
5. Estonia
Maternity leave: 140 days
Paternity leave: 30 days
Shared additional parental leave: 0 days
Estonia pays maternity leave at 100% of the mother's wage, making this eastern European country a standout option. At 140 days, mothers get almost 5 months maternity leave at full pay, so they can focus on caring for their new baby without worrying about finances.
While this leave package is pretty standard, it is still more generous than many countries around the world.
Creating parental leave policies for your business
While the law governs statutory parental leave, many businesses choose to offer more generous maternity and paternity leave packages — especially in the wake of the Covid-19 pandemic.
Get in touch and learn how Mauve can help you navigate parental leave policies across your global workforce. Next time, we'll be exploring the 5 worst countries for parental leave.