LATAM Spotlight: The benefits of doing business in Panama
What advantages does Panama have to offer as a rising business hub in LATAM?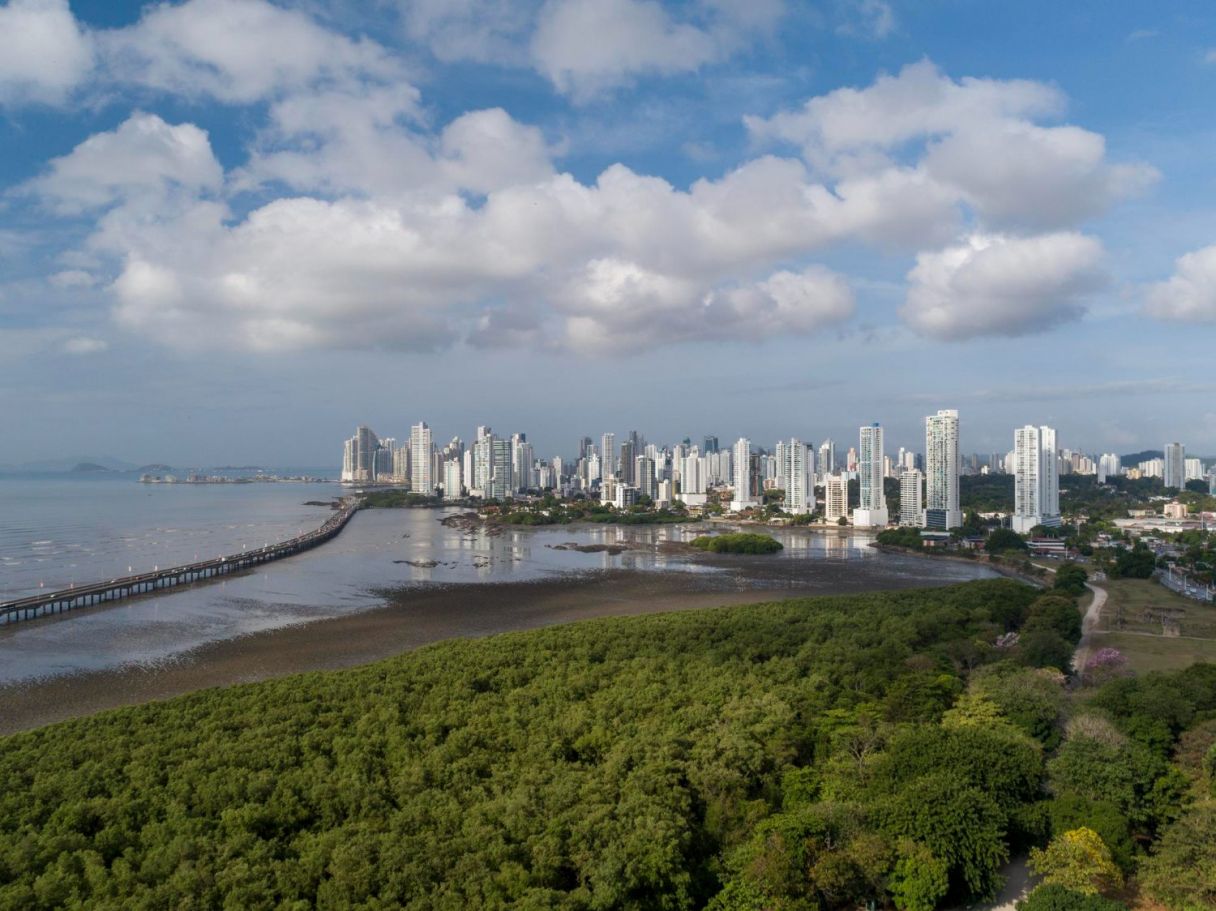 Panama, officially the Republic of Panama, is a transcontinental country situated on the Isthmus of Panama – the narrow bridge of land connecting North and South America.
Renowned for its canal, which cuts through its midsection and connects the Atlantic and Pacific oceans, is a popular tourist destination and a strong driver of income for the country. Over 15,000 vessels make this eight-hour journey through the waterway every year.
Also known for its natural beauty, biodiversity and vibrant culture, Panama is a tropical location home to the largest rainforest in the Western Hemisphere outside the Amazon Basin.
The country has evolved into one of the leading countries in the Americas to do business, with its favourable geographic location and valuable connections to neighbouring countries. Panama additionally boasts a strong economy and stable, democratically-elected government with a low crime rate and cost of living.
Considering expanding your business operations? Here are three main benefits of doing business in Panama.
1. Tax Benefits
Panama has a lot to offer when it comes to tax advantages for international businesses operating in the country.
With its territorial tax system, only income that is generated within the country of Panama is taxed by the Panamanian government. This means that organisations doing business in Panama are not subject to tax if the income is generated from foreign sources.
Additionally, personal income taxes are relatively low for Panamanian citizens or residents. Panama also has multiple 'special economic zones' or duty-free zones, which allow companies to import, assemble, manufacture, service, and export items or services duty-free and often with low-income tax rates.
2. Ease of setting up a business
Panama is also a simple destination for setting up a business. According to the World Bank's Ease of Doing Business Index, the country ranked second highest in the region of Latin America and the Caribbean for the benchmark of 'Starting a Business'. The ranking was based upon an analysis of procedures, time, cost, and minimum capital to open a new business in each of the countries listed.
Registering a company in Panama can also be completed within one week, saving organisations a significant amount of time in comparison to surrounding countries, where company setup can often take several months.
3. Strategic Location and Connections
The country's strategic location makes Panama an attractive destination for expanding your business operations.
With its ports and high-technology airports, Panama has an advantageous logistics interconnection system. The majority of provinces of Panama with major cities are home to domestic airports. There are also four main roads connecting the country with all major provincial capitals in Costa Rica, reducing travel times across the Pacific and Atlantic oceans and supporting the rapid transportation of goods. This well-implemented system ensures beneficial trading links between Panama and surrounding countries.
Expand into Panama with Mauve Group
If you are interested in expanding your business operations into Panama with full compliance and ease, Mauve Group can employ and payroll your workers through our local entity.
Mauve Group's Employer of Record solution allows employers to operate in countries where they don't have their own entity. Employers can maintain the management of their workers while Mauve Group handles the burden of local employment, payroll and administration of HR tasks.
Mauve Group manages its solutions in-house and carries out due-diligence checks on all local partners, providing reassurance to employers that their worker is legally compliant with the local laws.
This solution can be engaged for short- or long-term assignments and is available to local nationals and expatriates.
If you would like to enquire about our global expansion solutions for Panama or another country, get in touch with our team of experts here.