Remote Working: Latvia
Two Mechanisms Enabling Remote Work in Latvia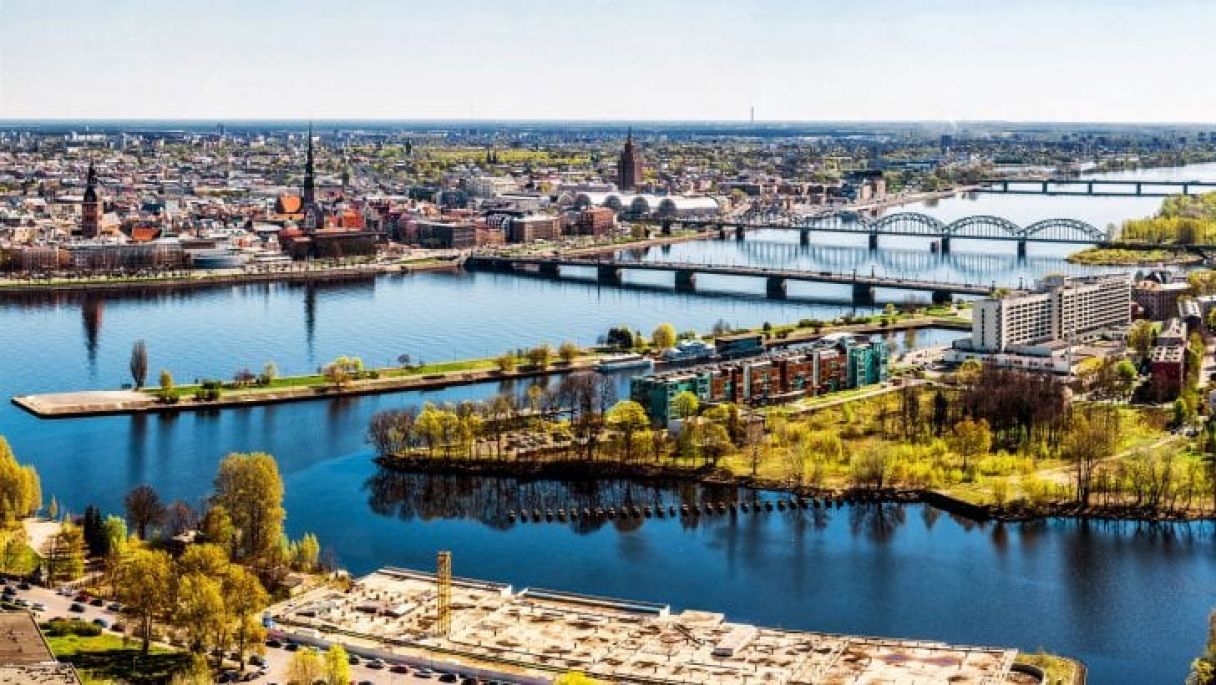 Recently, we shone a light on the remote working solutions enabling employees to work from wherever they really want to be. Our last blog on this topic focused on Estonia; this time, we head to its southern neighbour Latvia to explore local remote work options.
Employers are prioritising employee wishes and wellbeing more than ever before to combat the adverse mental health effects of the pandemic – and for some, this means facilitating workers' remote work requests to be closer to friends and family, return to their country of origin, or reside in a different desired country. Throughout the pandemic, Mauve has been supporting workers and organisations with different global HR solutions to make these remote work goals a reality.
Latvia shares with Estonia a significant IT sector – quoted by the government organisation Invest in Latvia as providing a profit growth rate of 30% year-on-year. Many start-ups are springing up to provide digital solutions to global problems. Latvian start-up Eventech has built instruments to track the movement of satellites, currently being investigated by Riga Technological University as to whether they can play a part in diverting the course of Earth-bound asteroids. Companies across technological, scientific and service sectors have growing opportunities in Latvia, and can take tap into the resources of a reasonably-salaried and skilled workforce.
If your company has received a remote work request from a current employee, or wants to engage workers in Latvia without having an entity set up, two key remote work solutions may be able to help.
Remote Working in Latvia Solution 1: Employer of Record
Employing remote staff in Latvia couldn't be easier with the support of an in-country Employer of Record. You do not need your own local entity or infrastructure in place to employ staff locally – the Employer of Record takes on this responsibility on your behalf, leaving you to focus on managing their day-to-day activities.
Can Mauve support EoR for foreign remote workers in Latvia?
Mauve's EoR solution can be utilised by foreign nationals from other EU nations. It is currently unavailable to non-EU foreign nationals wishing to enter Latvia
EU, EEA and Swiss nationals do not need work permits, but will be required to carry out a registration if they are staying for longer than 90 days. Mauve can support the administration required for this. Dependents from the EU, EEA and Switzerland can enter, reside, work and study in Latvia, following the same application process as the principal applying worker.
What tax and social security obligations are there locally?
Latvia's tax year runs from the 1st January to 31st December, and tax is applied at the following progressive rates;
· 20% on the first 20004 EUR of income.
· 23% between 200005 and 62800 EUR of income.
· 31.4% above incomes of 62800 EUR.
Contributions to the National Social Insurance fund are due from employers and employees – the cost for employers is 24.09% on salaries up to 62,800 EUR. Employees of foreign companies must contribute 35.09% if locals and 32.72% if non-Latvian EU citizens. A solidarity tax is paid on a monthly basis at a rate of 25.5% for employees with an income over 62800 EUR per annum.
How much does it cost?
Fees for an Employer of Record solution are generally a one-off set-up fee, and a monthly margin of 15% of the total monthly invoice. Fill out your details here for a bespoke quote.
Remote Working in Latvia Solution 2: Global Payroll
For companies without the need for an Employer of Record solution – perhaps due to having their own Latvian entity – but still requiring support with payrolling remote Latvian-based employees, a payroll-only model could work best.
This is useful in circumstances where the worker is already compliantly employed either through your own local company or an overseas entity (where that is permitted) and needs local funds in country. During COVID, we have provided short-term payroll-only support to clients where their workers have returned to a home country on an interim basis. The model can also apply for longer-term arrangements for remote working in Latvia.
Our due-diligence checked, expert partner will prepare a salary calculation each month, and this is used to invoice the client for the gross salary and employer costs. All due taxes and social security is then sent to the Latvian authorities, and the net salary remitted to the employee. The same process is applied for any benefits, rewards, commissions and so on.
How much does it cost?
The costs for payroll-only services vary dependent on the number of workers and whether you require services in other locations – for a tailored quote, get in touch today.
To find out more about our solutions in Latvia or remote working solutions in other countries, contact us – we'll provide a free phone consultation and proposal suited to your individual needs.