The Future of Work:
8 Predictions for the United States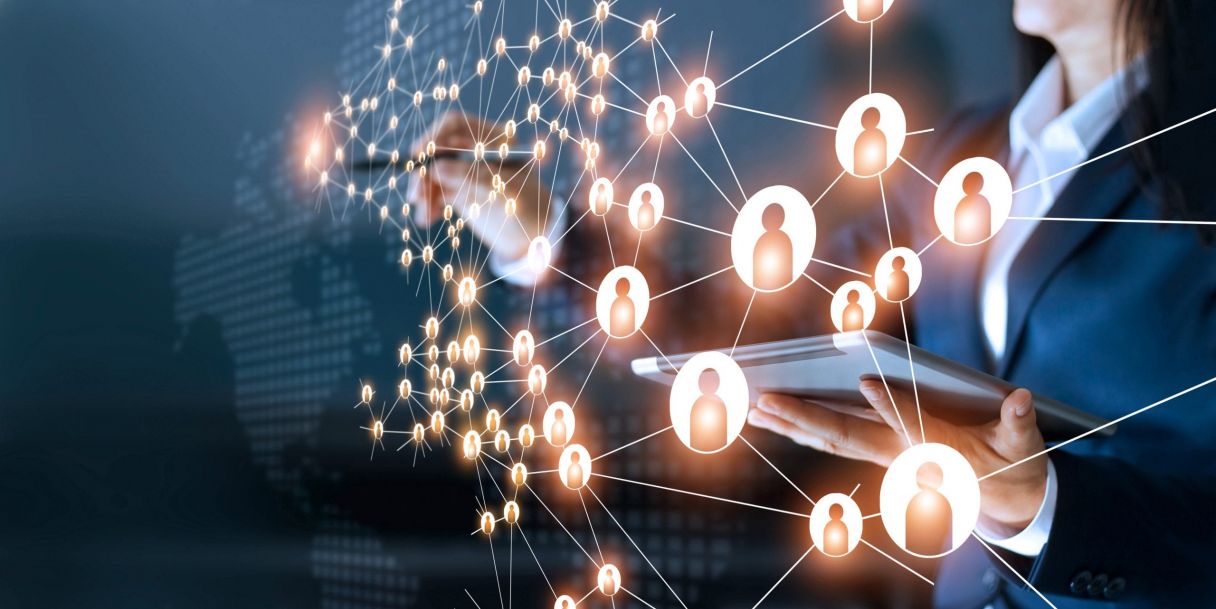 The Future of Work
As the United States begins to reopen following COVID-19 closures, many employers are facing challenges with how to best welcome back their employees. We've seen some changes take place already, such as remote work and temperature checks. But how else will the workplace change?
To help us figure out what to expect for the future of work, we've asked 8 professionals what they believe will be the next wave of workplace trends in the U.S.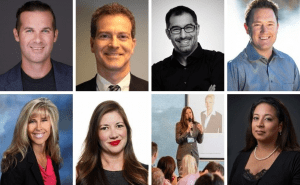 More Flexibility for Sick Time Use
The COVID-19 pandemic has shown us that it only takes one person to spread illness to countless others. To combat the inevitability of future outbreaks of all kinds of illnesses, we will start to see employers become more flexible and lenient with the use of paid sick time. The days of requiring doctor's notes and proof of ER visits will start to disappear. It is far safer and less costly to allow an employee to take time off to recover than it is to force them to come in, spread what they have throughout the office and have several employees become sick.
Remote Work
It may not come as a surprise, but I think remote work will be the biggest trend we see in the U.S. over the next few years. Because of COVID-19, many companies were forced to transition to remote work seemingly overnight. The silver lining in this is that many companies realized that they might not need a physical office to conduct business. Not only does this save employers' money on rent and overhead, but it also saves their employees' time making a daily commute.
Less Need for Middle Management
The COVID-19 pandemic has fundamentally changed the way enterprises get things done. Accelerating the transition to remote work, digitization of tasks and increased reliance on technology enabled workstreams. At the same time, it has cast a sharp light on the need for companies to encourage work life balance/individual empowerment. After COVID-19, the notion of the middle manager will give way to greater trust and less need for middle management.
New platform technologies like Upwork, Fiverr and others also will enable workers to work independently either as gigs or side hustles to make extra money or even create new roles. Companies will need to revisit HR policies that address these new sources of talent.
Flex Work as a Staple Benefit
Flexibility will rule the future workplace. Organizations that once prohibited flex-work policies or working from home pretty much had all rationale dispelled thanks to COVID-19. Old myths about work-from-home decreasing focus and productivity have pretty much gone out the window. We'll see more and more folks prioritize working for companies with a real commitment to work-life balance and flex work as a staple benefit.
Similarly, more and more businesses will begin to take a holistic and proactive approach to employer health and wellness. That includes the growing acceptance of things like mental health days and mandatory vacation time. But it may also mean more active initiatives like company subsidized teletherapy or sponsored accounts for meditation and journaling apps, all to ensure employees feel just as mentally supported as they are physically.
One-Size-Fits-All Will Not Work
As we move forward, a one-size-fits-all approach will not work. More than ever before, we will need to assess each employee as an individual and take into account their skill set, abilities, personal needs and health concerns in order to determine their work environment.
Account-Based Engagement and Customer Data
For the U.S., specifically in B2B, account-based engagement and customer data are beyond emerging trends. Every marketing and sales team are looking at these to increase both revenue and retention. Another big theme, thanks to products like Calendly, is "PQL" – product qualified leads – and how marketing can work to convert these 'freemium' users into paying customers.
Tech-Savvy as a Preferred Skill
My prediction about the future of work is that workplaces will need to offer a mix of remote and on-site options. Working from home will become more commonplace, which will open the market up to looking at talent in different locations. This means that employees should be looking at investing in their skills, specifically in the technology space. Are you up to date on how to use appropriate virtual technology and apps? Are you able to demonstrate that you can deliver outcomes with limited supervision? Can you demonstrate resilience? All of these traits will become more important in the future of work.
Rise of Diversity and Inclusivity
I think companies will see a rise of diversity and inclusivity. Not just with race, gender, national origin, culture but also amongst neurodiverse individuals. Inequity in the workplace breeds lack of consumer loyalty while inclusive cultures can yield a stronger customer base.
Vidya Betesh
, Human Resources Generalist
---
Related Articles: