What is a Virtual Assignment?
Untangling Global Mobility's COVID19 Buzzwords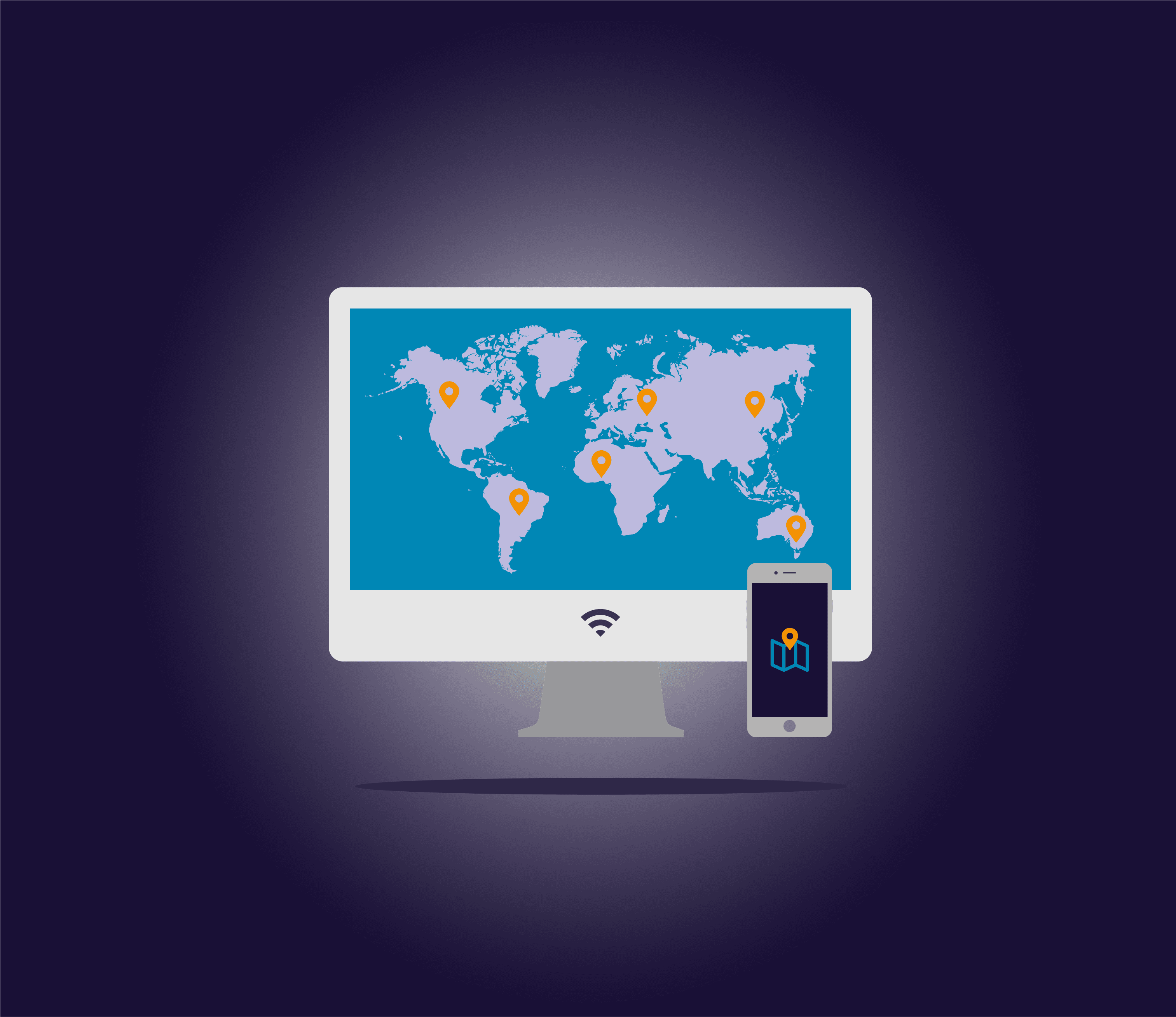 Last week, we began to unwrap some of the words cropping up in global mobility's COVID19 discourse, starting with the concept of dispersed employees. This week, we move to a similar trending terminology – virtual assignments.
Virtual assignments have actually existed for some time in the world of global mobility – mentioned as far back as 2001 in this article by Personnel Today. The rise of virtual assignments is largely thanks to the rise of technology, and escalating costs associated with some expatriate assignments since the 1990s. Although the pluses and minuses of the virtual assignment model have been frequently debated, it is undeniable that the travel and distancing restrictions of the ongoing pandemic has vastly increased the number of workers engaged in this way globally.
What is a virtual assignment?
Virtual mobility is fundamentally the assignment of an employee to work and perform tasks remotely for a location other than their current home country or country of residence. This could also mean permitting an employee to work in a third country other than their existing home/country of residence, or the country to which they are providing services. For example, a Spanish national could be responsible for business development in Mexico, but currently reside in Colombia.
Although there is some crossover, this term differentiates slightly from the concept of dispersed employees discussed last week in the implication that virtual assignments are somewhat more planned than dispersal of employees. Virtual assignments are created and implemented because they make business sense to the company, as well as benefitting the worker. Dispersed employment is often a sudden or unexpected response to a situation or challenge.
Why are virtual assignments becoming more popular?
This model has been gaining popularity in recent years as it can save costs related to physical relocation of an employee, helps optimise resources by assigning personnel to key locations, and is enabled by the implementation of new and efficient technology. Virtual assignments have been further sought after due to the entry to the job market of millennial and Gen Z employees who wish to work and travel simultaneously. Beyond its recent popularity, the model has seen a considerable uptick during COVID19 as a result of the following factors:
Travel and immigration restrictions – borders closed due to COVID has reduced business travel.
Employers' desire to preserve worker wellbeing – employers are looking to offer location flexibility and new responsibilities to their workers to keep up morale and wellbeing.
Evacuation from virus-hit countries – safety measures leading to the redistribution of workers' locations.
Family/homelife responsibilities – working from a different location to take care of sick family members or homeschool children.
Cost or resource constraints – employees taking on roles of furloughed or redundant colleagues.
What are the challenges of virtual assignments?
Virtual assignments are not a one-size-fits-all solution to physical barriers – they can present their own set of challenges.
Firstly, this mechanism only suits roles where there is no requirement to be regularly on-the-ground. Similarly, certain elements of the position or company might need to be adjusted to accommodate a virtually-assigned worker. For example, if they will be managing staff in the third country, you may need to bring in software or human resources processes that ensure smooth and open lines of communication across the team.
Practically, not all organisations have the tools in place to implement and sustain virtual assignments – they may need to explore payroll arrangements, any employment law considerations, human resource processes and so on. Risks and red flags of virtual assignments can include tax and compliance issues. There may be unexpected local tax liabilities for the worker and organisation alike, including potential risk of permanent establishment if the worker is operating for the company in a third country. Look into how the worker is employed and whether the country for which they are providing services requires any special registrations for their employment and taxations. The conditions may be different to your organisation's usual understanding.
Gauge the longevity of the exercise – is this what you and the employee want, long-term? Although it may be in response to the challenges of the pandemic, when considering a virtual assignment you should still ask yourself how it slots into your long-term plans. Is it a knee-jerk reaction, and does it make mutual financial sense to the individual worker and the business? Take into account the ways it might present an opportunity that did not previously exist – for example, opening you up to a business location that was previously inaccessible.
Another pitfall of the virtual assignment model is ensuring the employee does not feel isolated or detached while they are situated away from their main country of activity – in turn, impacting productivity. As many companies have learnt during the pandemic, it takes careful consideration to manage physical separations due to working from home, and ensure continuation of business. Earlier this year, we wrote about some ways workers and organisations can ensure productivity while remote working.
What mechanisms can support virtual assignments?
The challenges of virtual assignments can be minimised or removed altogether with the help of the right support system. A global service provider like Mauve Group will allow you to reap the rewards of this flexible mobility mechanism and strengthen your organisation's resilience in a COVID work environment and beyond.
Considering virtual assignments and looking for more information on how Mauve can help? Get in touch here for a free no-obligation call back from a Global Expert.